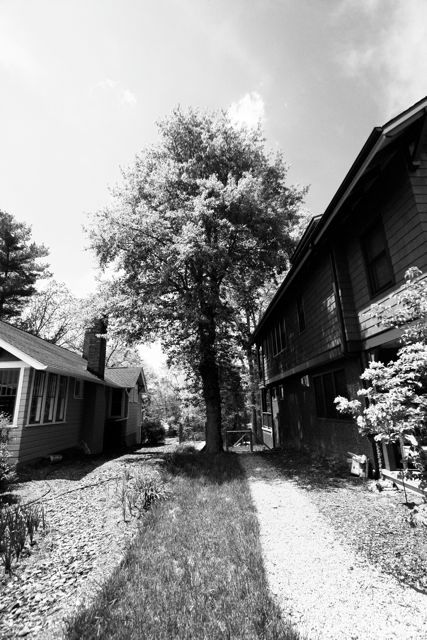 For an exterior to be great, it needs to be sustainable. Where you choose to build and how you choose to site your homes present major opportunities to maximize green strategies. The life span and the material choices of a home have a huge impact on the environment as well. The longer a home will last, the high and better the intended use for the resources that went into its construction.
I have found that the best way to market your company and claim green status is to quantify and rate a home with a trusted third-party program. As a builder, I chose the U.S. Green Building Council's LEED for Homes rating system. How does LEED for Homes cover these exterior strategies?
Location & linkages
Within the LEED for Homes system, there are two ways to earn points for where you build. Each has the potential for 10 points in the LEED for Homes rating system:
1. The LEED for Neighborhood Development rating system, rolling out later this year, integrates the ideals of new urbanism, smart growth, and green building for entire neighborhoods. The program encourages healthy living in developments and a reduction in urban sprawl through walkability and community connections. This could be a boon to developers, who can take advantage of local incentives for green development, receive public exposure in the media, and achieve higher tenancy rates.
2. A step-by-step pathway to earning points for individual homes. The intent of these credits is to avoid environmental degradation of agricultural and natural resources. The credit options for this category include:
Site selection. Avoid environmentally sensitive sites, including those in the FEMA 100-year flood plain, habitats of threatened or endangered species, within 100 feet of a body of water, land that was previously public parkland, and parcels whose soil is "significant" (integral to its ecosystem or endangered).
Preferred locations. Choose infill sites or those that were previously developed.
Infrastructure. Choosing a site that has access to existing water and sewer lines avoids extensions of utility lines, reducing the environmental impact of construction.
Community resources and transit. Increasing homeowner options for walkability and access to public transportation eases the environmental impact of automobiles.
Access to open space. Locating developments near accessible, open green space can boost property values and benefit occupant health.
Sustainable sites
Once you have a site chosen, what you choose to do there can burden the environment, or it could enhance the property's natural value and, in turn, the economic value of the home.
Site stewardship strategies such as protecting disturbed topsoil and preventing erosion and runoff with straw bales and bio-swales not only benefit the environment and resources, they can also protect the developer from costly fines and cleanup costs.
Using native, drought-tolerant plants can mean lower costs from shopping locally and less homeowner maintenance, a great value-added marketing tool.
Reduce the heat island effect by providing shade and reflective exterior surface materials to lighten cooling loads.
Manage surface water with vegetated buffers, terracing, and vegetated roofs to control runoff from the site. Permeable pavers are also a good strategy here.
Pest control with physical barriers, such as stainless-steel wire mesh, or natural materials like borate reduces the amount of environmental toxins. Integrate these methods with a diverse landscaping plan that increases plant diversity and avoids species that can promote pest infestation for best results.
Compact development—the denser, the better—helps toward this credit, which recognizes preservation of undisturbed land from urban sprawl, walkability, and transportation efficiency, as outlined above in "Locations & Linkages."
Innovation and design
ID 2 credit: Durability management
Addressing how time and weather affect the exterior of a home will increase its life. Protect against exterior moisture, pests, and natural disasters with such strategies as appropriate positive drainage away from the home and proper window installation and flashing.
Materials and resources
MR 2 credit: Environmentally preferable products
Choosing products that are environmentally beneficial in some way can earn credits in this category: reclaimed, recycled, locally produced, or sustainably harvested, FSC-certified wood materials. I have had success with reclaimed wind fence lumber from Wyoming. It is 100% salvaged and durable, and has a great weathered aesthetic.
SELL, SELL, SELL
Creating great exteriors with less environmental impact that are close to community resources, easy to maintain, highly durable, and healthy is an easier sell to clients. Most of these strategies are not only attractive to buyers, they can cost the same as, or in some cases less than, traditional methodology.
For more Green Building ideas, visit Rob Moody's blog at Green Building Advisor.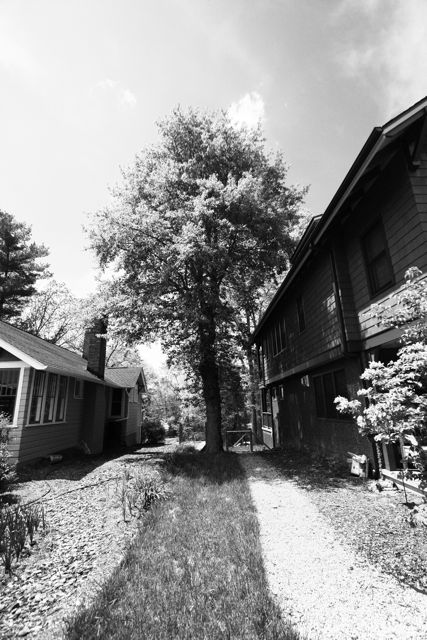 This new-construction home was positioned toward the right-hand lot line to save the black gum tree, which provides southwest shading in summer.