Timber-Frame Challenge: We Have Our Winner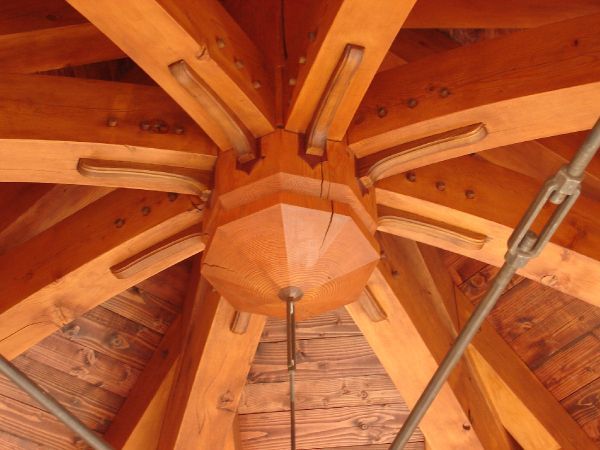 Congratulations are in order for Tim Swartz and his crew, whose Lake Tahoe gazebo raised a heck of a lot of eyebrows at the offices of Fine Homebuilding. Swartz's structure, which includes exotic accents of purple heart and walnut, is the definition of elegance.
The stout posts supporting this octagonal gazebo narrow as they make their way up towards a roof structure which stands out as both complex and very well thought out. Seriously, who ever thinks of accenting a timber-frame structure with purple heart?
Well done, Tim & Co.
Be sure to check out this month's gallery challenge, a call for "Creative Kitchen Islands."