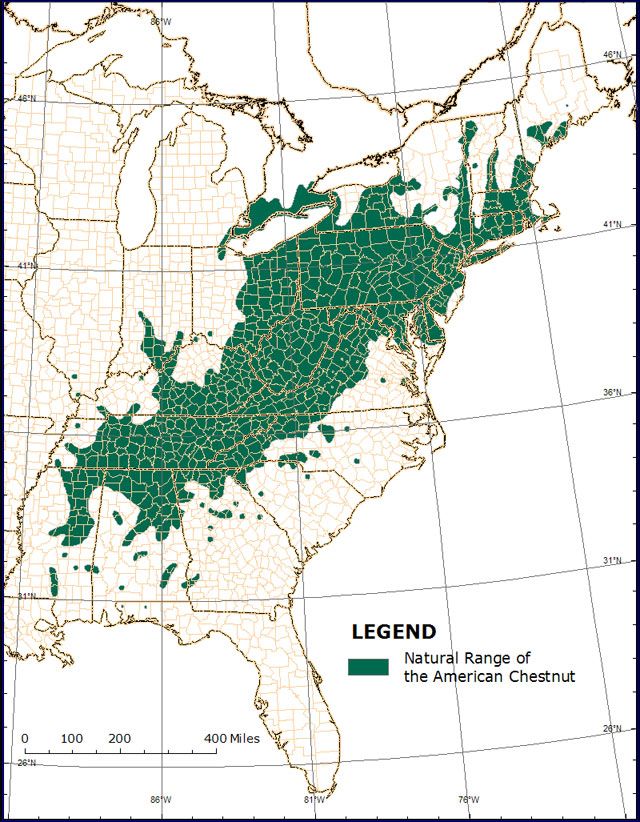 It seems that I've spent my entire life, in one way or another, immersed in the subject of lumber. I could (but I certainly won't) go into a deep, contemplative, and ethereal explanation of what wood means to me. The short of it is that I have a deep admiration for trees and a rather strong connection to the lumber they provide. But it is one specific species, and the mystique that surrounds it, that has, in a way, haunted me my entire life. The American Chestnut.
As a child I ate nearly every meal on a kitchen table made of American Chestnut, a tree that has stood on the brink of extinction due to a ravaging blight since the early 20th century. The lumber had been salvaged from an old barn by my father and crafted into a shaker style table by a relative in New York. Even at a young age, its beauty was captivating. But the story of the American Chestnut, told by my father at that very table, was even more so. Since then I've been drawn to the wood wherever I can see it, or find it.
Yesterday, during a photo shoot for a possible cover on the next issue, I stood on 200-year-old floor boards made of Chestnut. As is typical of a home of that vintage, the boards—which were faced nailed with square nails (likely hand forged, but possibly cut)—varied in width from an impressive 10-inches to a jaw dropping 20. I had done some work on the windows of that very home years ago. I walked around a bit and eventually made my way into the small basement. Ducking below support beams, which were chestnut tree trunks that still had their bark, I made my way to a far corner. There, lying on the dirt floor against the stone foundation was an 8-in.by 8-in hand hewn chestnut beam that was upwards of 12 feet long. My palms began to sweat when I saw it. I'll be calling the homeowner this weekend.
Am I the only one stricken with this sickness? Do you have a tree, or a species of wood, that has special meaning to you? Add a comment below. Feel free to elaborate on why it's special, and what your greatest finds have been.
The Natural Range of the American Chestnut.
The leaves of an American Chestnut. Not to be confused with those of the Chinese, European or Japanese variety.
These trees, which could become quite massive, provided both shelter and food for early Americans.