In search of a quiet air compressor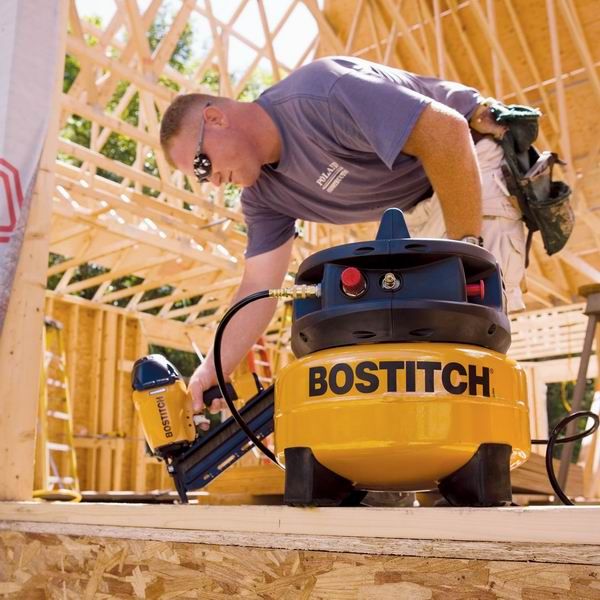 I had high hopes for my Bostitch CAP1516 1.5HP air compressor when I bought it several years ago. This little compressor was quiet, compact, and extremely light — perfect for trim jobs. Unfortunately, my model steadily deteriorated a little bit at a time. First the outer housing cracked, then a wire to the switch came loose and required a bit of invasive surgery to repair. Shortly after that, the housing finished cracking, and required a bit of crude wraps of tape to hold the whole thing together. When the seals went a few weeks back, causing the compressor to cycle on and off frequently to make up for the air it was leaking, I decided it was time to pull the plug on this tool for the last time.
Time to buy a new compressor. No problem, I'm the tool editor at Fine Homebuilding, after all. Problem is, in the era of online shopping, it's pretty hard to find out just how quiet a compressor is, and quiet is definitely something I'm looking for. And our most recent air compressor article, though very thorough, didn't include decibel ratings.
So, I'm turning to all of you readers. Tell me about your compressors. Anybody using the small Senco PC1005? I've used it on a couple of jobs (borrowed one), but have no idea how it handles over the long haul?
How about the single tank DeWalt D55141? I'm tempted by it's slim design durable construction…
I've not seen or heard of anybody using the Makita MAC700, anybody have any experience on this one?
Visit the compressor section of our online Tool Guide to post your ratings and reviews of more portable compressors.