Jewel of a Tool Winners Announced!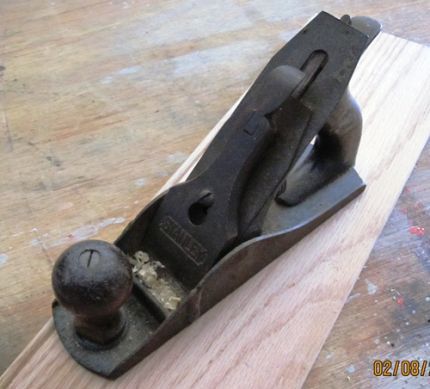 For our most recent gallery challenge, Fine Homebuilding's editorial staff was on the hunt for tools with a story behind them. We were after toolbox gems with time-worn handles, warm patinas, and personal histories as rich as the luster on a well-aged piece of cherry. While we were able to find plenty of folks with wonderful old tools, in our winners we discovered tool that were well-worn, well-loved, and well-used. In fact, all three of our winners continue to use their jewels to this very day.
And the Winners Are . . .
Fro-zen in Time
User starryNight is the owner of a froe steeped in the kind of lore that books are made of. According to this FHB reader, the tool was once the property of John White. A member of the Royal Engineers of Canada, White was part of a team sent by Prime Minister Sir John A. MacDonald to survey Canada's border with the United States. The survey came at a time when our northern neighbors sat worried over the possibility of the U.S. Civil War spilling into Canadian territory.

Be sure to read the entire story.

Dad's Little Helpers
Routerbit48 submitted photographs of a collection of spokes and planes once owned by his father. That this user owns some of his father's old tools isn't so remarkable, but the fact that the tools were made by his father's hands is. Add to that a story that begins in the turbulent year ahead of U.S. involvment in World War II and includes a stint preparing European harbors for the allied invasion, and you've got a winning combination.

Be sure to read Routerbit48's entire story.

Old Dog – New Tricks
Lots of folks in the homebuilding and woodworking world have old Stanley planes banging around in their tool collections, but how many of you have one that has passed through the hands of you, your father, your grandfather, and your great-grandfather?

User randyhowes does. And what's more–he still puts his to use and plans to hand it over to another generation when the time comes.
Congratulations to our three winners, and enjoy your new Stanley low angle block planes. With proper treatment, perhaps you'll be handing these beauties on to your own loved ones.