Chop-and-Go Miter Station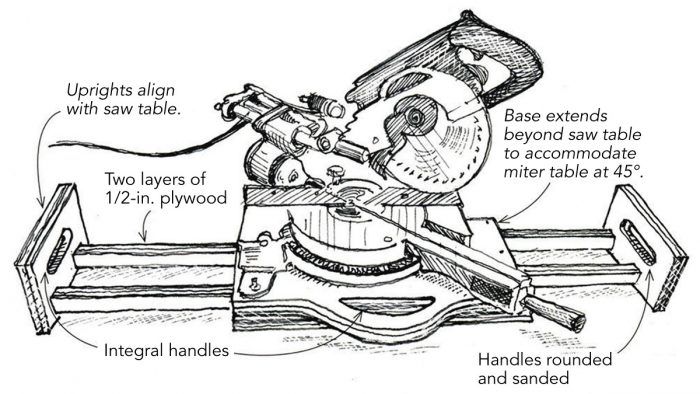 When I do small trim-carpentry jobs where there's not a lot of setup room, I carry my entire miter-saw workstation in one hand (drawing below right). As shown in the drawing above, I made a custom base for my 28-lb. Makita LSO 714 sliding compound-miter saw that includes outriggers for supporting the work. Both base and outriggers are made of 1/2-in.-thick Baltic-birch plywood layers, laminated together with West System Epoxy.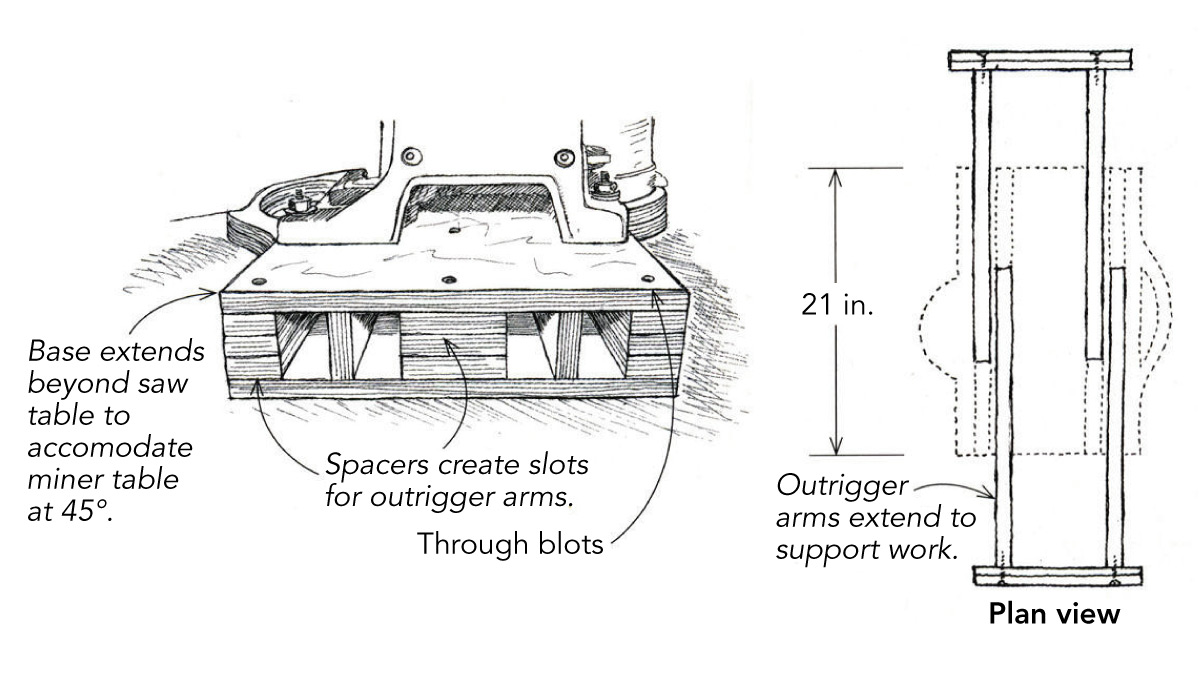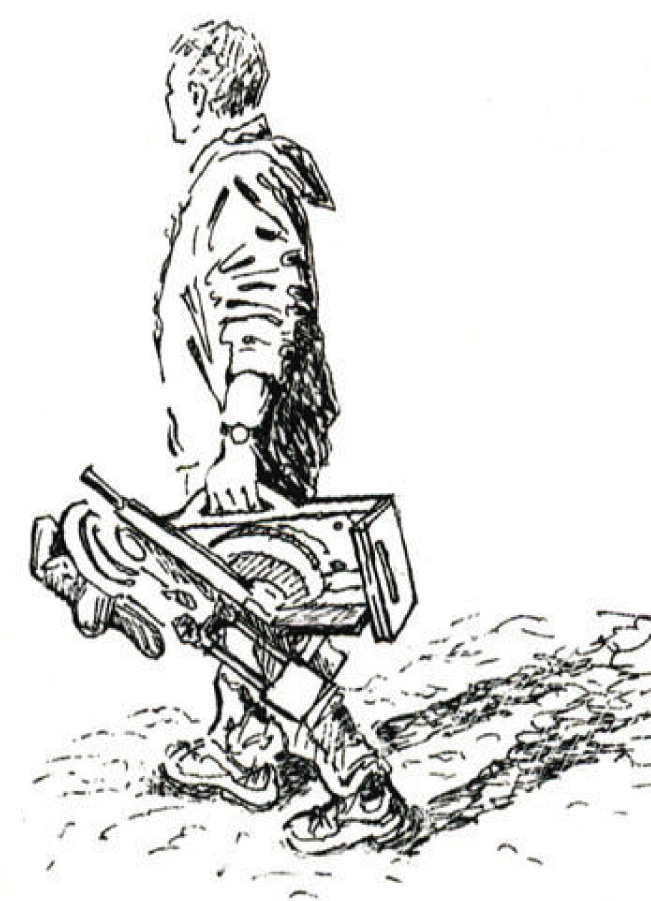 Sandwiched between full top and bottom pieces are spacers that create slots for the outrigger arms. I laminated the spacers first, then ripped the arms to fit in between the spacers. I attached an upright to each pair of arms with screws, then notched an identical upright and glued it to the inside of the other. This arrangement really locks the rails and uprights together.
Even though the saw has a handle, I built an additional one into the base using the top two plywood layers. The top two layers at the rear of the base curve outward to support the rear of the saw. The finishing touch is a coat of satin poly to the main box and a few applications of butcher's wax on the arms. This rig is best carried when the saw is locked at 45°.
Bob Rasero, Cumberland, ME
Edited and Illustrated by Charles Miller
From Fine Homebuilding #210