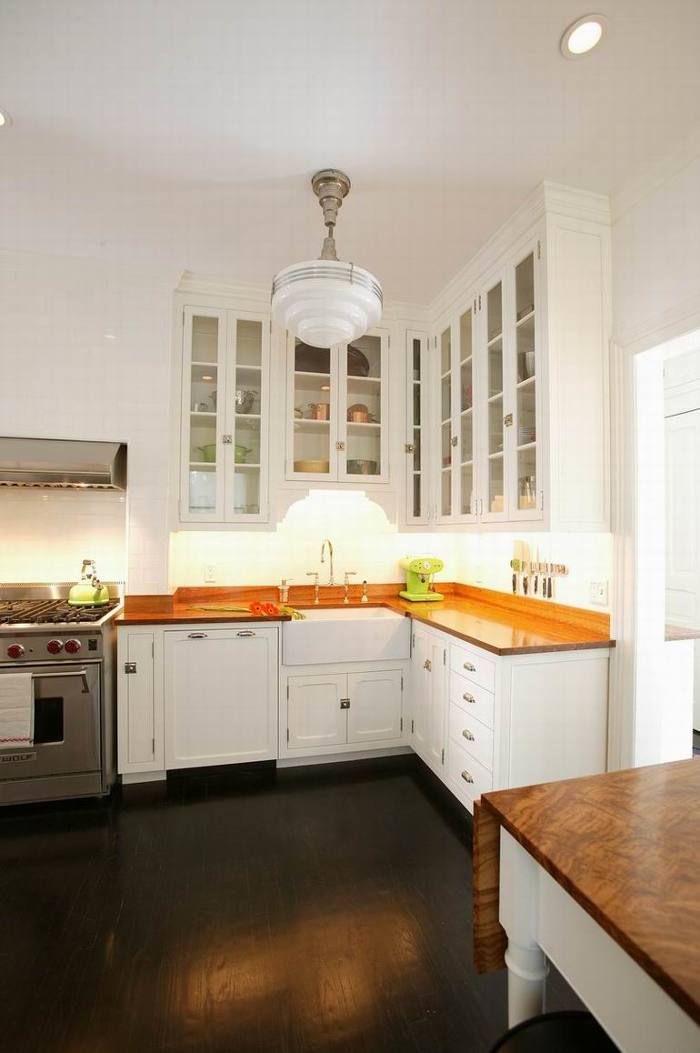 Bringing an old house back to its original form can be a tricky business, especially without photographs or other documentation. Who's to say how anything should look? The trick is to go with the clues, and if you can, make it better than it was before.
When cabinetmaker Bill Crozier laid eyes on this circa 1895 kitchen (1) in suburban New York, it hadn't changed much in the last 75 years since it had been updated and the changes weren't for the better. The new owner wanted it completely rebuilt in a higher style of the original period. Crozier took his cues from existing moldings and doors, and designed elegant cabinetry that would have looked new during the William McKinley administration. Crisp molding profiles, period hardware and the right proportions all contribute (2).
Two details stand out. Although somewhat anachronistic, they turn the elegance factor up a notch. The first is the English walnut counters. Selected from sequential flitches of a tree harvested in England (3, 4), the wood is richly exotic, a little wild, and pops nicely (5) against the calmer painted cabinets. The second is the butler's pantry sink (6) . During a client meeting in his native Providence, Crozier came across a nickel-silver sink (7) made in the 1930's. The homeowner wanted to throw it out, but Bill convinced her that it was worth saving and arranged for his New Yorker client to buy it. It wasn't period-perfect, but it was certainly a good fit.
Photos by Charles Bickford
The same kitchen, afterwards.
The kitchen, before the renovation.
Flitches of the oak used to make the counters.
Some boards measured over 30 in.-wide.