Pseudo-Elliptical Pocket Door in Arch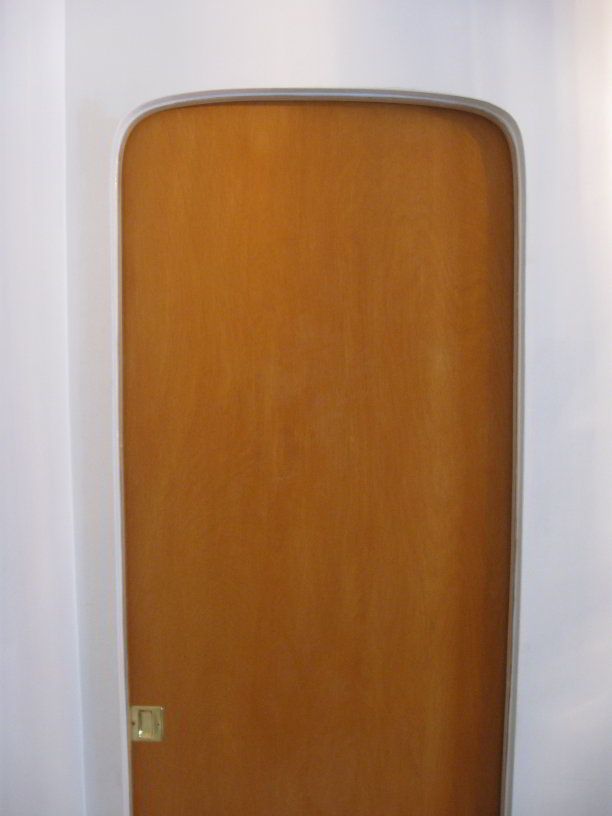 I'll start at the end, to show the finished product, then jump back a few steps (some of this was already in the "Cutting Corners" blog on arches).
Here are some pics of stapling in the curved corner frames and then rocking. These were done in double layers of 1/4″ rock run long and using offset splices. This rock was set in PL Premium and stapled off with a narrow crown stapler.
Standard Flex Bead kinked bending this tight, so I made my own flex bead with Straight Flex. I set the bead in 3M spray adhesive and added a few staples to keep it where I wanted it. The bead on the pocket edges needed to be perfectly plumb and straight so I set it with a level.
Here is a pic showing mesh taping of bead and splices. I did this to keep cracking to a minimum (especially on the door pocket).
And a pic of mudding in the pocket.
The last pic is out of order… I test fit the door and made sure I could reach the trolley hardware with the arches before I got too carried away.