Tools & Materials
Nightscaping Outdoor Lighting
Cost: $90 to $350 per fixture; $210 to $1200 for a transformer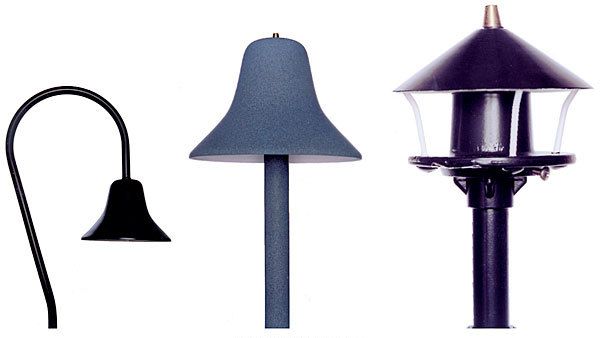 Most of us are well aware of the consequences of pollution in our air and water, but few of us equate switching on an outdoor light fixture with sullying the environment. Yet according to the International Dark-Sky Association (IDA), excess nighttime illumination disrupts global wildlife and ecological balances, wastes resources, and has even been linked to negative consequences in human health.
Despite the IDA's concerns about light pollution, the organization doesn't expect us to grope our way in the dark. Instead, it offers a third-party certification program for outdoor lighting fixtures that minimize glare, reduce light trespass, and don't contribute to light pollution.
Among landscape lights that have gained this seal of approval are select fixtures by Nightscaping, including the Deliter, Footliter, Illuminator, La Paloma, Libertyliter, Navigator, Postliter, Railiter, Scott, Scout, Sentryliter, and Shariliter. These fixtures are designed to shield their lamps so that glare is eliminated and illumination is directed only as intended. All the products are low voltage, operating on a 12v current.
For more information on the International Dark-Sky Association and a list of manufacturers with IDA-approved lighting, visit www.darksky.org.