Making Clean Holes in Lath-and-Plaster Walls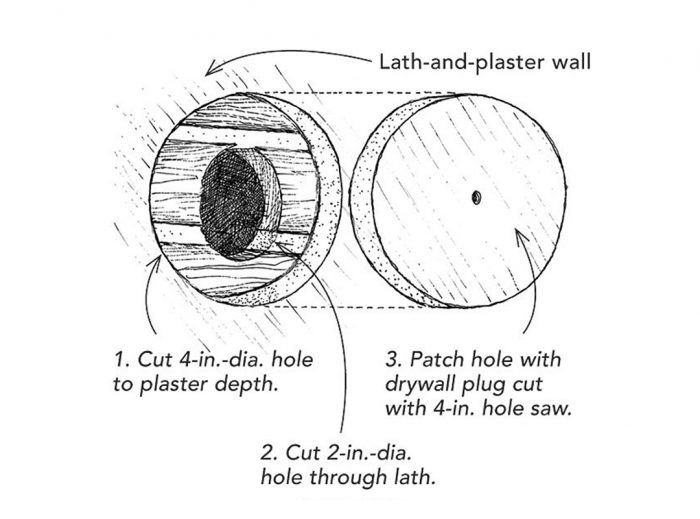 Typically, the holes electricians make in walls for wire fishing are cut with a pointed saw, leaving difficult-to-repair holes and creating dust. I've found a better way, as seen in the drawing above, using two hole saws.
I start with a 4-in. saw and cut just to the depth of the plaster; I don't want to go through the lath at this point. Then I use a 2-in. saw to cut through the lath. This leaves a bearing surface around the perimeter of the 2-in. hole for a repair divot.
Sometimes I'm able to butter the back of the piece I took out and replace it. When this isn't possible, I patch the hole with a drywall plug cut with the 4-in. saw. When cutting into drywall instead of plaster, a single hole saw works well, and the divot can be reinstalled with a support stick behind it.
Carl Lizio, Boston, MA
Edited and Illustrated by Charles Miller
From Fine Homebuilding #212