Notes from the Pacific Coast Builders Show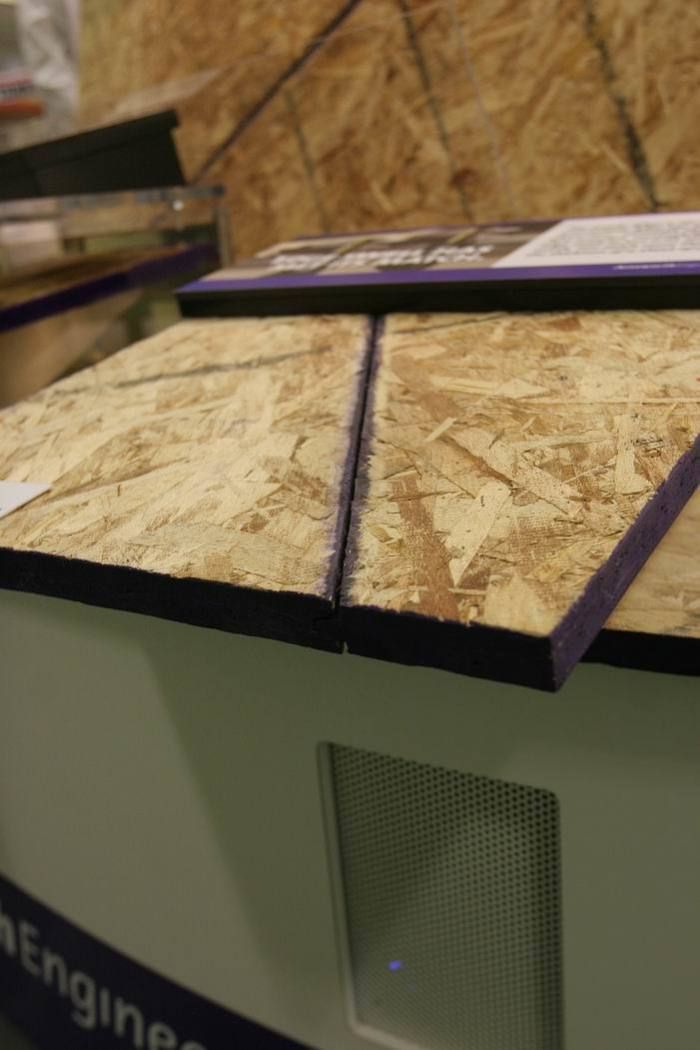 This week, I'm in San Francisco for the Pacific Coast Builders Conference, known in the industry simply as PCBC. While it's a much smaller show than some of the national building shows held annually throughout the country, it's usually a good one. I can tear through a trade show relatively quickly, since I'm really only looking for new product launches, industry trends and the chance to meet new people with a big interest in building better homes. If you're in the bay area, I'd encourage you to stop by the show for a couple of hours. If you're unable to attend, I've boiled down a few of the highlights for you here.
Highlights: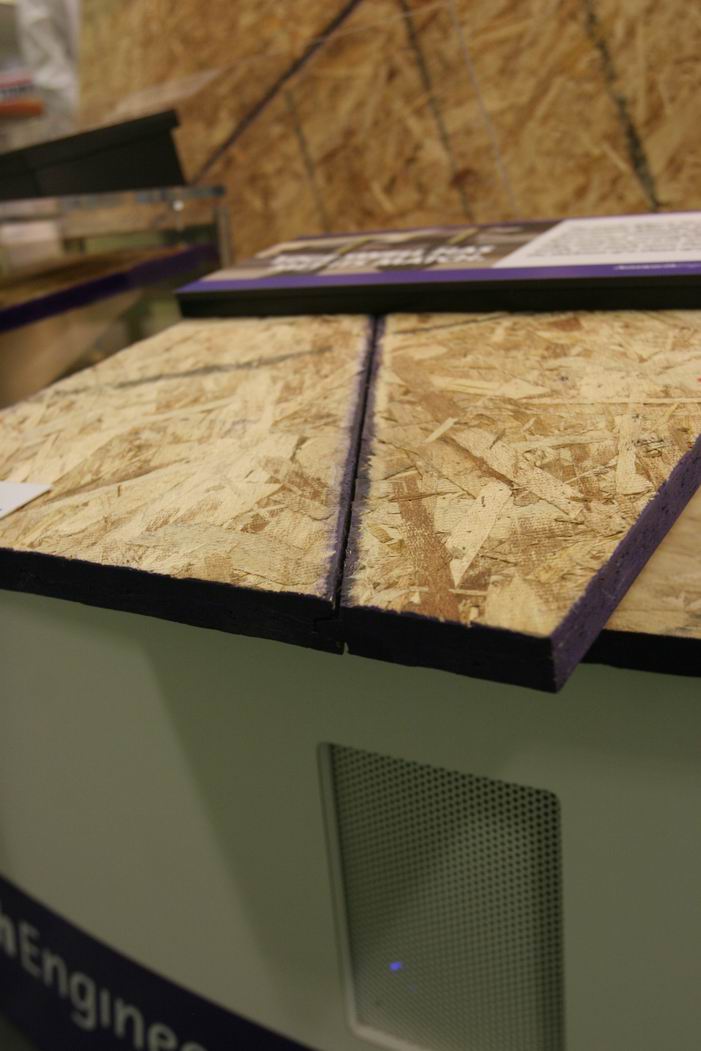 A flatter subfloor:
Ainsworth launched their new pointSIX subflooring product. This new product aims to remedy the problems associated with edge swell by anticipating it. The edges of each panel are tapered by .6mm. As the edge swells, due to moisture absorption, the edges of the panel come flush to the adjacent panels. However, the taper is subtle enough that filling is not necessary if the edges don't swell.
I've work with wood flooring expert Charlie Peterson often. Over and over again he stresses the importance of a dead flat subfloor when installing any wood flooring product. Subfloor seams are notoriously problematic and often demand extensive sanding to get flat. PointSIX conceivably eliminates this problem. Ainsworth is offering pointSIX at the same cost as their previous subflooring products.
www.pointsixflooring.com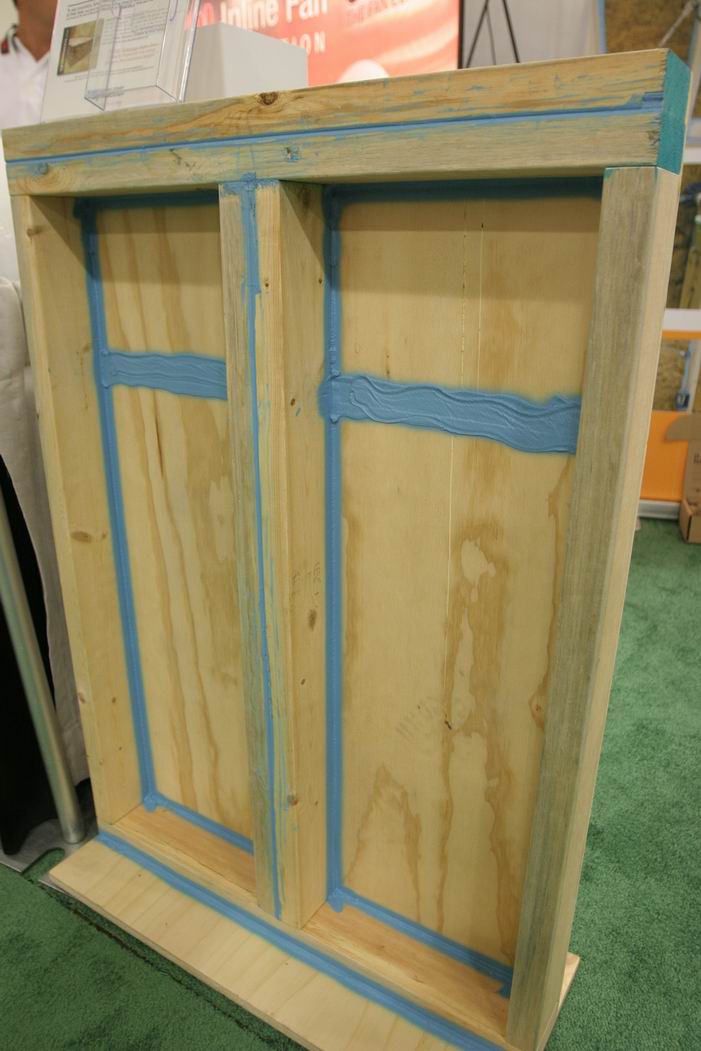 Flash and batt made easy:
A few manufacturers claimed to be producing revolutionary fiberglass insulation products. When questioned about these new offerings, they replied with a host of "green" manufacturing practices that they've implemented over the past year. Few of their "upgrades" had anything to do with the actual product. (ex. "we figured out how to stuff more batts on our trucks, so we're reducing energy consumption from reduced shipping demands") That's all fine, I suppose, but I was eager to see some true progress in the development of this old-school insulation. Fortunately I found it at the booth of Knauf Insulation.
Knauf will be introducing their EcoSeal product to the market in approximately a month. I don't have too many details, since the product is so new the company doesn't even have any literature on it. This is what I do know. The product is a water-based elastomeric spray that can be applied with any quality spray painting equipment. It's used to air seal wall cavities before they're filled with either batt or loose fill insulation. EcoSeal will be available in either 5 gallon buckets or 250 gallon drums.
Owens Corning was displaying a similar system, but Knauf's product is a bit more appealing due to the simplicity of the equipment it demands. Also, Knauf intends to have their product utilized by builders, remodelers and insulation contractors, while Owens Corning is focused only on the latter.
www.knaufusa.com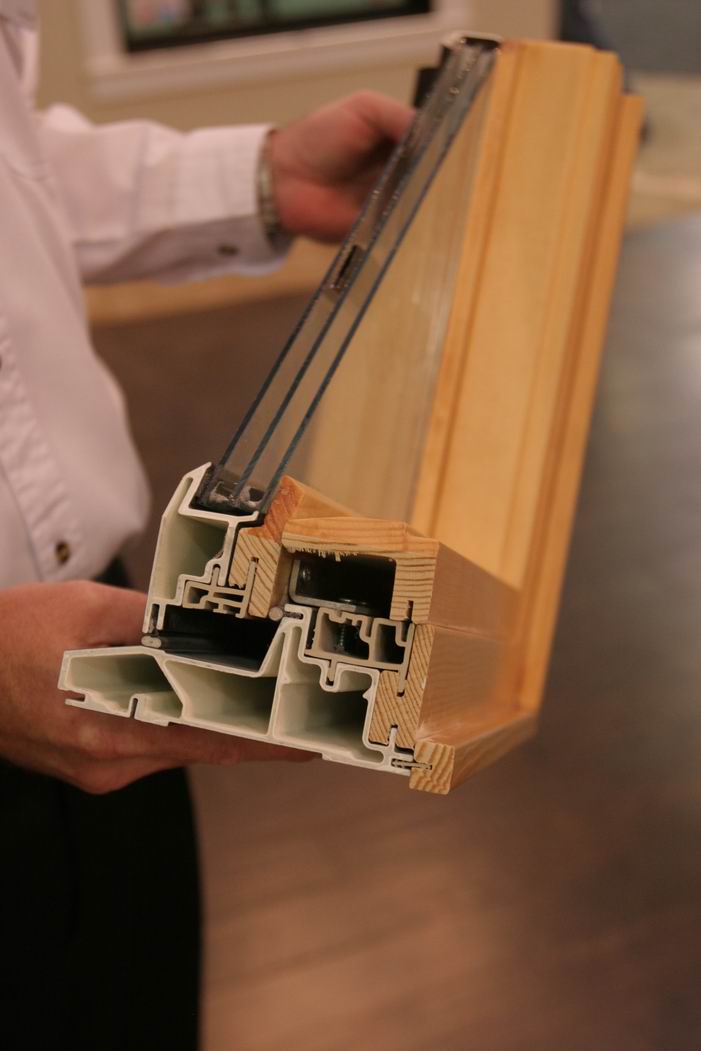 Milgard joins the wood window Market
I tend to stay out of the door and window booths at trade shows, since it's rare that they're displaying anything new. Milgard, however, launched their latest line of windows at the show. The Essence line is a true, solid wood window with a fiberglass "fused" exterior. While Milgard is predominantly known for their vinyl and fiberglass products, this latest release puts them into the ring with Marvin and Anderson. The fiberglass exterior offers excellent durability, while the solid wood core reduces the expansion and contraction that plagues vinyl windows.
www.Milgard.com
Lowlights: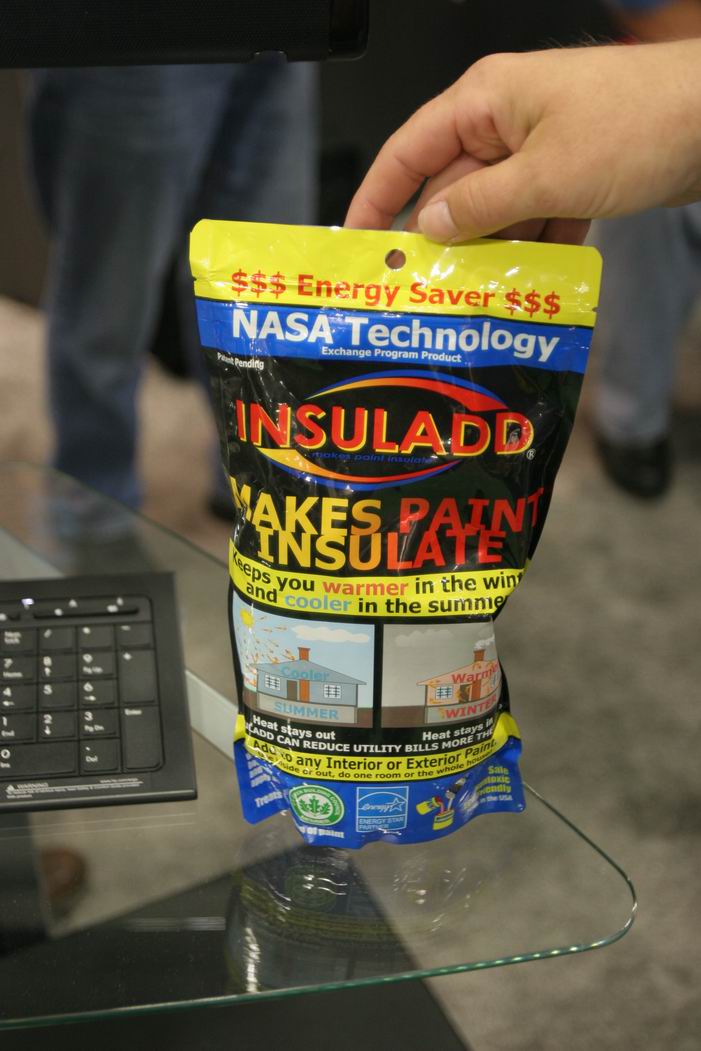 Insulating paint that reduces energy use by 20%
I've yet to see the scientific data on this product, so I'll try not to completely tear it apart…but, come on. This product claims to reduce household energy consumption by 20% thanks to NASA approved technology. When I asked the rep how it actually worked I was told (not making this up) that, " There are a million gazillion tiny particles that reflect heat in or out of the house".
Right. Count me as a skeptic.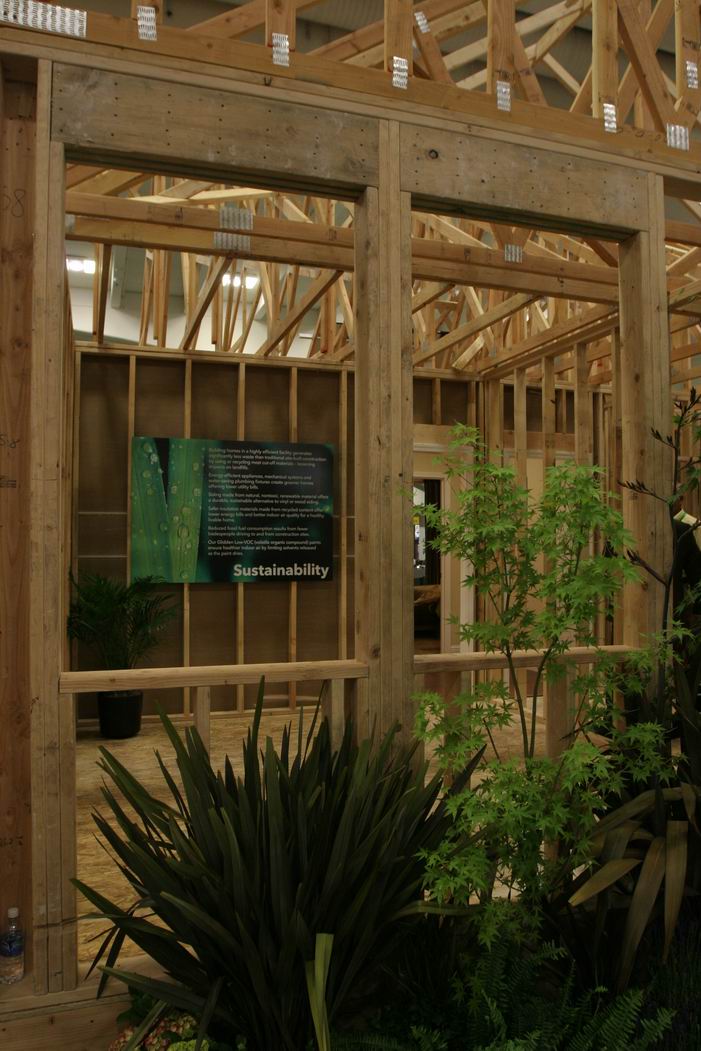 The Green Trend:
I have to say I was a bit disappointed at all the green washing going on at the show, much of it unintentional. Everyone was eager to tell me how green their products were. For instance, I was speaking with one guy about a shear wall product and all he wanted to do was tell me how green the manufacturing process was (and the unit was made of steel!). It's really discouraging to see that manufacturers are still entrenched in the green spin machine. I think we're all eager to get beyond the green hoopla and want to see true building progress.