A Victorian Porch Wins Our Outdoor Project Contest!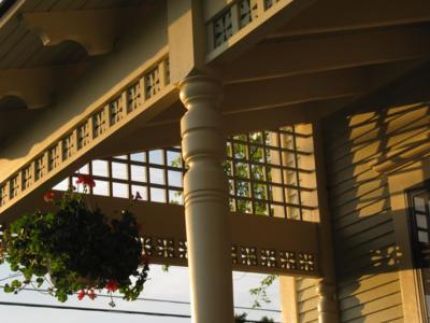 Congratulations to Cliff Audet of Forestdale, Vermont!
Cliff won our Break Out of the Indoors gallery challenge with this beautiful Queen Anne style porch.
With the help of his own company Three Oaks Construction, Cliff built this to replace an original porch that was rotted beyond repair. Though he stayed true to the style in his decorative details, Cliff also seamlessly adapted new features that fit his own needs — like removable screen panels that adapt the space to the seasons, and an inset metal grate that stops dirt at the front door.
Read Cliff's full post about the porch in the project gallery.
To see more photos of this great project, look for the Forestdale Porch in the gallery on the Three Oaks website.
Also, see the equally impressive projects from our other four finalists:
Bow arm chair, ottoman, and table