Tough Folding Tweezers Easily Remove Splinters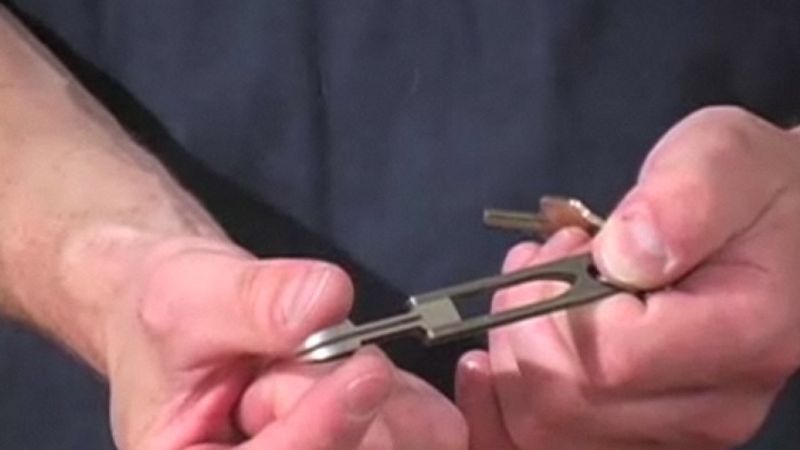 This isn't the cheapest pair of tweezers, but they're sharp, strong, and there when you need them
I get so many splinters in the course of a day that I usually just wait until I get home, and spend five minutes pulling them all out. But when I got my hands on the PockeTweez it changed the way I work.
Basically, the PockeTweez is a stainless steel casing with a hinged pair of stainless steel tweezers that quickly folds open. It's a split design so that when you place your fingers behind the tip and squeeze, it will grip that much harder on the splinter itself, which means you have more grabbing power where you need it. This is much different from ordinary tweezers which typically flex open at the tip when squeezed harder.
Now the nice thing about these, besides the fact that they go right on your keychain, is that the company offers free lifetime resharpening. They cost $25, which seems kind of steep But for a pair of tweezers that's going to allow me to pull out splinters on the job site, that's a good deal for me.
Watch the previous episode of Tool Hound: Re-Sealable Spray Foam