Carpenter Quits Job, Builds Himself a Tropical Island
Here's an example of the other kind of "floating foundation."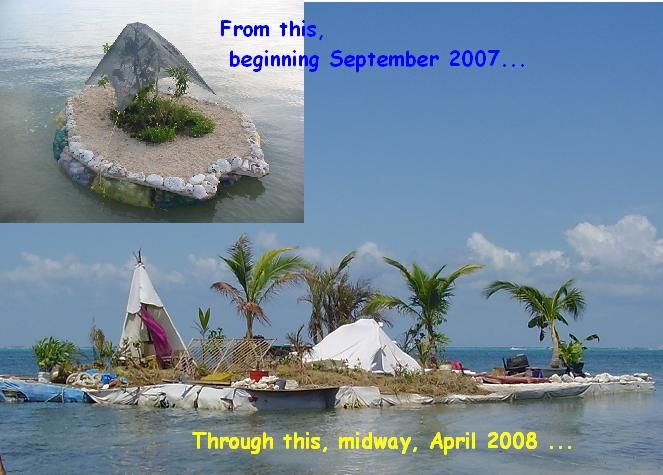 Who hasn't dreamed of giving up the 9-to-5 and escaping to a tropical island to while away the days? Former carpenter Richie Sowa did just that by building his own fantasy island from garbage.
Sowa's island floats off the coast of Isla Mujeres, Mexico (near Cancun). Sowa began the project in 1998 by collecting a boatload of empty plastic bottles. Once capped and placed in large nets, then lashed together, they provide the necessary floating foundation. The surface of the island is fashioned from old carpets, plastic bags, pallets, and other recycled materials, then covered with sand. Here's a link to a video about the place.
Sowa is on his second island; the first was destroyed in a storm. Not everyone thinks this is a good idea. BeingGreenOnline considers his island nothing more than a big garbage float.
Richie Sowa built his own little bit of paradise from garbage.
The island floats on a foundation of 250,000 capped empty bottles.