NAHB Webinar Panelists: Housing Market Will Reawaken in 2011 and 2012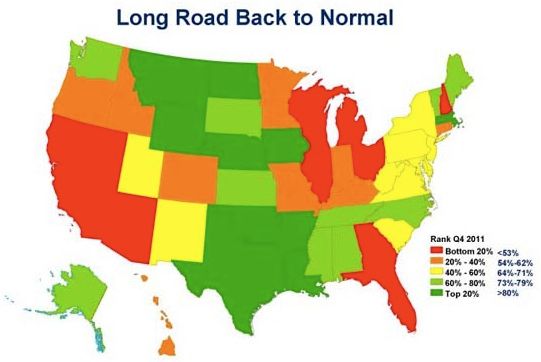 We've had plenty of practice lately using hindsight – an extremely useful, albeit unflinching, teacher – to help us develop realistic expectations for the future of the housing market. As always, the challenge is to acquire a working knowledge of the lesson at hand, which is, in part, that housing's role in the economy has been significantly revised.
That's one impression left by the National Association of Home Builders' summary of its Construction Forecast Webinar, which was presented on October 27 and featured a number of economists and housing specialists among its panelists.
By the end of the first quarter of 2009, when the depth and breadth of the economic downturn came into better focus, some economists and housing-market specialists attempting to predict the possible consequences of it all still clung to the traditionally held notion that housing and economic output would, more or less in tandem, propel the broader economy to recovery, said NAHB Chief Economist David Crowe. That concept, unfortunately, gave too little weight to the fact that a major problem rooted in the housing sector – massive overborrowing – was at the heart of the meltdown. As consumers try to dig their way out of debt, spending, including spending on new homes, has dropped, prompting employers to cut jobs.
So one of the leading indicators for this recovery, in addition to the stock market, will be employment.
"In this recovery, housing just isn't doing its part. The gross domestic product isn't either," said Crowe, adding that because the housing market has been anemic, quarterly economic growth has for the most part remained under 2%. And even though GDP is expected to drift up to 3% or a bit more at the end 2011 and into 2012, that would still be about half the economic-output increases typically seen after previous recessions.
Jobs, please
One of the webinar participants, Maury Harris, chief U.S. economist for UBS, noted that even 2.7% real growth in 2010 and 2011 should be enough to propel the stock market and, next year, moderate employment growth on the order of about 150,000 jobs a month (versus about 95,000 now), leaving the unemployment rate at about 9% by the end of 2011.
However, another webinar participant, said Eric Belsky, managing director of Harvard University's Join Center for Housing Studies, pointed out that expected job growth next year, and its commensurate boost to consumer confidence and business confidence, actually could trim that unemployment rate.
The upshot for new-home sales, said NAHB's Crowe, likely will be a 37% increase in single-family starts in 2011 to 655,000 units and a further 48% climb, to 970,000 units, in 2012. Starts this year, the webinar summary noted, are expected to rise to 470,000 units, a "marginally better" 8% gain from 2009 but lower than had been originally anticipated.