How to Hire and Retain Good Tradespeople
It's common to hear how hard it is to find quality tradespeople. Learn how your approach to roles, training, and career goals can enable your business to find and retain the best employees.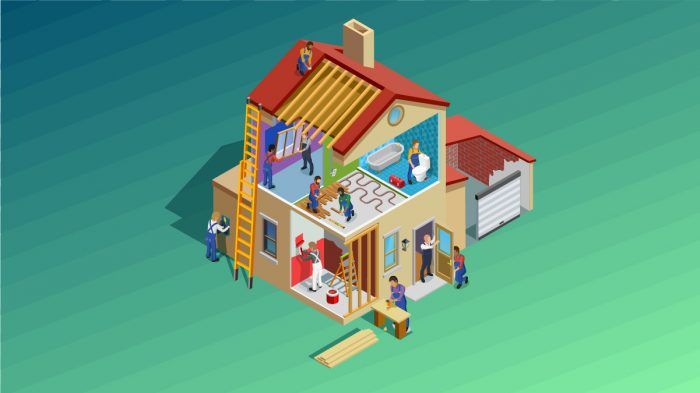 Much has been written about worker shortages, the difficulties in finding qualified tradespeople to hire, and even where to begin looking for those tradespeople. At a recent peer-group conference I attended with production managers and company owners from around the country, we discussed those points at length. But we also turned the questions back on ourselves: Why would someone who has several job ads to pick from want to work for us? What are we doing that sets us apart from our competition? What can we offer our employees beyond the combination of steady work, a market wage, and a benefits package that not long ago was considered good enough?
One of my biggest takeaways from the peer conference was the importance of providing the people that work for your company a career path. This sentiment was echoed by many of the host company's employees that were interviewed at the conference as well as by my own coworkers at TDS Custom Construction and by many of the prospective hires that we have recently interviewed. I was impressed by three of our lead carpenters who commented on the need for a career path as a way for a new hire—not just those with little field experience—to know where they stand with the company.
The current owner of TDS, Ben Blodgett, purchased the company in 2021 after having started with the company as a laborer. This has become a talking point that I make sure to touch upon when I interview prospective hires. While this is an extreme case of career path success, I believe that for those of us in leadership positions who have humble beginnings in the trades, it pays for us to stay in touch with our pasts as a way to show others a lived path forward.
Determining roles and setting expectations
At TDS, we have an accountability chart that lays out what roles we have within the company and we have job descriptions that describe the responsibilities of each role. These basic documents form the foundation of developing a career path that can be used to attract prospective hires as well as retain existing employees. Working closely with my counterpart in HR, we have broken down our production department into twelve potential roles through which a tradesperson's career could track, from a laborer with no experience to my role as manager of the department:
Laborer
Support Carpenter 2
Support Carpenter 1
Carpenter 2
Carpenter 1
Lead Carpenter 2
Senior Carpenter
Lead Carpenter 1
Project Coordinator
Project Manager
Senior Project Manager
Production Manager
In Madison, Wis., we are lucky to have the Madison College Construction and Remodeling Program from which to recruit. This program gives graduates one year of experience across a wide range of residential construction tasks. In the career path plan, a recent graduate of this program would slot in as Support Carpenter 1 whereas a someone with no experience would start as a Laborer and work their way up to that same level over the course of a year with a stop at Support Carpenter 2.
It is part of my role as production manager to work with the tradespeople at this Laborer/Support Carpenter level to develop their career goals in order to place them on a trajectory that fulfills their needs and, most importantly, helps train them for where they want to go. Carpenter 2 and 1 are the next steps on our career path and much of the training at this level is focused on the trade skills needed to work in the field. At TDS, we do both new construction and remodeling work with demo, framing, and interior finish carpentry done in-house. After moving on from the carpenter roles, the individual's career goals take on an even greater importance.
Providing a customized path forward
For many carpenters of my generation, when we needed to increase our wages, our employers moved us into management positions. Sometimes those positions were as field managers who are still on the tools while at other times they were full-time office positions where the tools become computers and spreadsheets. The career path that I believe presents the best options for employee satisfaction is one that considers that not everyone is going to have a desire to manage people and projects. During his time as owner of Byggmeister, Paul Eldrenkamp created a Master Carpenter position on his accountability chart for people who are excellent at their craft but would much rather be left to perform work or teach others than field calls from the office or the client. On our career path, we have a similar Senior Carpenter role that a tradesperson can work towards after moving from Carpenter 1 to Lead Carpenter 2. The Lead Carpenter 2 position is one that manages small remodeling jobs like kitchens and baths that have a much shorter project duration and whose management tasks can be overseen by a project manager.
Those tradespeople with a desire to learn project financials and the ins and outs of managing large complex projects can take the route that many of my peers have taken and move from Lead Carpenter 1 through to Senior Project Manager. This path is easy to understand for someone who has traveled it but it can be difficult to follow just from reading a hierarchy of job titles. This is where company leadership must engage with employees of all levels to assess skills and develop career goals.
Supporting employees in their goals
"What do you need from me?" is a question that I rarely leave a job site without asking of the crew. This sentiment extends to career-path development. I have talked to young carpenters with career goals ranging from buying TDS from Ben to being a great carpenter. Others have never thought of being a tradesperson in that light. Whether your new hire is new to the building trades or someone with many years of experience, it is likely that they are coming to work for you seeking a change from their current work situation. An entirely new career or a jump start from a position that has stagnated are themes that I have often encountered in interviews.
As managers and owners, we can be instrumental in the success of our employees by helping them set career goals and develop a plan for achieving those goals at our companies. Employees who are new to the industry may have long-term goals of entrepreneurship, but they will also need to learn the trade skills that will help them move up the career ladder. Setting 90-day goals with your employees that can be followed up on during the employee review process as a way to establish a check in cadence and keep momentum.
These short term 90-day goals feed into longer-term 6-month to 1-year goals that form the building blocks of a career. One of my colleagues goes so far as to chart each employee's goals on a large dry-erase board in the shop to keep the goals front and center. This chart also lists skills that the team members possess and are comfortable teaching, allowing tradespeople to be matched based on the need of the individual and the company. If a newer carpenter has the desire to be a Senior Carpenter specializing in finish carpentry and an experienced Lead Carpenter has a large interior project coming up, the two tradespeople can be paired together. This same approach goes for tradespeople who want to be on the management career path, and so on for other skill combinations.
Utilizing other learning resources
Training employees does not stop at cross training between team members. Local trade organizations, lumberyards, and vendors have programs and seminars available for instructing tradespeople on specific products and techniques. Area colleges may offer leadership and management training that, while not specific to construction, can still provide the foundation for a skilled carpenter to make the move to a lead carpenter. For larger companies, leadership coaches can be brought in to train groups of employees.
Developing a career path and training program for a small company is not easy work. And it requires a level of introspection, employee engagement, and planning that can be taxing for the leadership of a small company. But constantly searching for, hiring, and on-boarding new employees is taxing as well. Providing employees with a career path and the training to get there are crucial parts of the hiring and retention process that a maturing industry, like residential building and remodeling, needs at this important moment in time.
---
RELATED STORIES