Tools & Materials
Energy Edge Form
Form and insulate in one step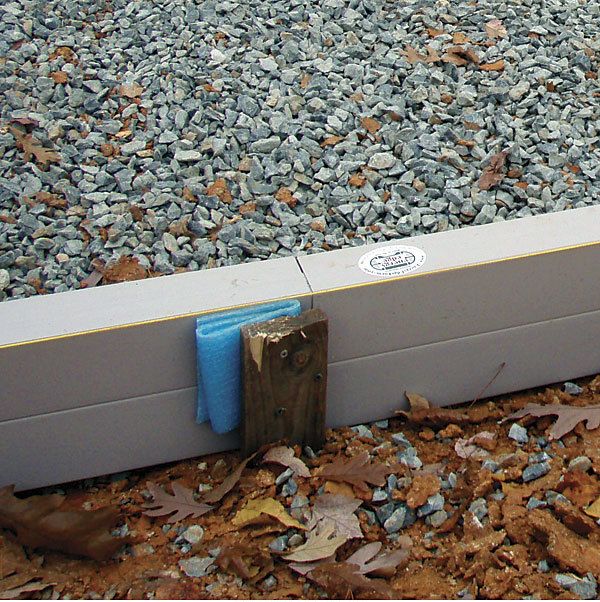 Slab-on-grade construction is a fast, affordable way to get out of the ground and into the house. Unless insulated properly, though, slab edges can be energy sieves. The traditional solution is to cover the slab edge with rigid foam and finish it with stucco. One way to speed the process is with an all-in-one product called Energy Edge.
Energy Edge is an ideal choice when the slab sits on top of a concrete-block stemwall because, assuming you put foam under the slab, it encapsulates the slab and removes the need to add foam to the outside of the foundation. Instead of setting up formboards, adding foam, pouring the concrete, and then stripping the forms, you set up the Energy Edge forms and pour. Done.
The top edge of the form is great for screeding the slab, so my concrete crew is happy. But the shiny surface that works for the concrete crew is a problem for the stucco people. I like to use hard-coat stucco to finish slab foundations because it is more durable and, in my area, much less expensive than synthetic-stucco coatings. The problem is bridging the two materials. Stucco won't stick to Energy Edge's smooth PVC surface.
Energy Edge suggests that a self-adhesive mesh be used to create a bond for the stucco. I'm hoping the company will decide to eliminate this step, instead offering a version of the product with a ridged exterior.
The company has entered an exclusive distribution partnership with CertainTeed, so I'm looking forward to seeing Energy Edge on the same delivery truck as the rest of my typical masonry and framing order.
Bottom line: Energy Edge promises to speed construction and keep heat in the house where it belongs. Expect to pay $4 to $4.50 per lin. ft.