Now This Has Gone Too Far!!!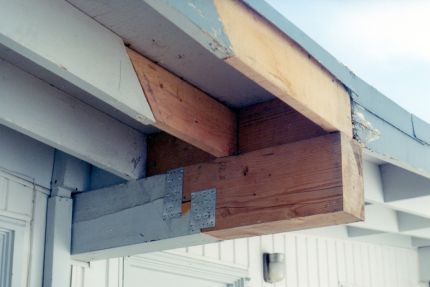 A Permit to Set Tile?
About 6 months ago, my favorite tile setter calls and says "Hey, can you pull a permit for me to set some tile?" Knowing that he was working in the local area, I was stunned and thought, he's kidding, right?
We talked about it a little more and I found out he was setting tile in a condominium. He had the right licenses and insurance, but the condo required him to get a building permit before he could start the work.
I looked over the requirements from the Condominium and the City and thought, "this has gone too far." So I called the helpful building department, told them who I was and gave them my short song and dance and said, "Is this right?" "Yes, Sir." she answers in her best rural southern dialect. I said, "Who exactly, is qualified to pull this permit, if the tile setter himself can't' get it?" She says, "A state licensed Building or General Contractor." Not even a Residential Contractor could get this permit. I said, "Who reviews this permit application? What are they looking for and who inspects the work?" She says, "The structural plans reviewer and the structural inspector are verifying the installation of sound deadening material." I said, "We're talking about ceramic floor tile inside a condominium unit, right?" she says, "Yes Sir." By this time, even I could tell she was getting a little annoyed with me for wasting her valuable time.
And then, the stupidest words ever, rolled uncontrollably off my tongue. "Lady," I said, "I've been building here in South Florida for almost thirty years and have set tile in more than my fair share of condos and I have never heard of anything as stupid, remotely similar to this." Wrong thing to say! And she says, "Well, Mr. Kon-Trac-TOR, I can personally guarantee that you haven't been doing it in our City!!!" — Touché. She was right. We got the building permit and inspection for the tile installation and moved on to other projects.
Purpose of Permits
What is this purpose of getting a permit to set tile in a condominium? What is the purpose of any permit for that matter? Who is being protected from whom? Or, is this just another revenue collection mechanism?
Yes — it is another revenue collection mechanism. Additionally, permitting and inspections protect the public from unprofessional contractors and the public from themselves.
In the tile setting story above, inspecting the installation of the sound deadening material is the only reason for the permit. The unit owner paid for the sound deadening material, the other unit owners have a right to expect that it is actually installed and the next owner wants assurance that all the work done to the unit was done properly. My guys always install the sound deadening material. That's partly what I get paid to check. No other local municipality inspects the sound barrier, but, I bet they're about to start.
Building Codes and Building Departments
Building Codes establish a minimum standard of performance for all types of buildings and building systems. The established standards make sure there are enough outlets, tile underlayment and properly designed beams and exits in a building. Permits and inspections ensure that the actual installation matches the established standard.
This a quote from the home page of a Connecticut Building Department that summarizes the intent of permits and inspections very concisely:
The purpose of permits and inspections is to ensure public safety, health and welfare insofar as they are affected by building construction, through structural strength, adequate exit facilities, fire safety, light and ventilation and sanitary equipment. In general, the Building Department functions to secure safety to life and property from hazards incident to the design, erection, repair, removal, demolition or occupancy of buildings, structures or premises.
That's a great definition of building permits and the function of the building department. How does a permit to PAINT fit into that description?
Crazy Permits
In South Florida, you need a permit for everything, from lawn sprinklers to paint. Well, you don't really need a permit to paint in all communities in South Florida. Coral Gables and Boca Raton, two nearby cities, require architectural review of paint color schemes and a permit. The review/ permit process protects the historical fabric of their cities.
I just did a façade renovation in another nearby city. I designed, permitted and selected the fabric for a new awning as part of the project. I got a call from the City Architect asking me about the color of the building. She really liked the color. It is very different from the surrounding buildings and so is the awning. She rode by the building to see our new color and told me afterwards that "normally, we would have been required to get a permit to repaint the building". She liked the color we chose and the match to the awning so everything was ok but even this City requires a permit for paint in their downtown area.
How about hanging a ceiling fan?
In South Florida, a permit is absolutely required to hang a ceiling fan. Consider the protections afforded by a permitted, properly installed, ceiling fan; not to say the installation would be done improperly if not permitted. A licensed professional is required to hang a deadly propeller, securely, at a minimum height above the floor (so no one's head gets cut off) connected to a line voltage electrical source and switch. Lots of places to go wrong with this one. Simple item to permit. More costly to hire the electrician? Yes. Everybody has to assign their own value to the trade off. Looks pretty clear to me.
What about low voltage wiring for stereos, data, phones?
What is the value of permits and inspections for this scope of work? In a residence, no one is going to get hurt if it's wired wrong. No community is being protected by permitting this work. The work can hardly be done wrong. Is the worst case scenario that no raceway is installed for the conductors?
Permitting items like lawn sprinklers, painting and stereo wiring seem to me like the building department acting as a consumer protection agency. Is this really their job? Can they even do this effectively? There are many more important things the building department should be inspecting. Regardless, all three require permits and inspections here in South Florida.
Professionalism and Workman-like Manner
Remember these terms? When do professionalism and good workmanship come into play in the permit / inspection cycle? We all know the building department is not inspecting workmanship. I'm sure that big metropolitan areas have far more complicated / petty building requirements than we do here in South Florida. I bet the red tape comes in a wider variety of colors too.
Maybe it's OK?
Lots of communities, especially rural communities, only require permits and inspections for specific items, like septic tank drain field or sewer tie ins. With only a general building permit and no inspections, the qualifiers of the trade contracting companies are responsible for their own work. That probably works well. Rural communities tend to have very stable populations with long term residents. The electrician, general contractor, plumber and owner probably all went to school together. Their professional licenses and mutual respect for each other is the check on the work. South Florida is a little more transient than a rural community and probably benefits from permitting ceiling fan installations.
Mutual Respect
I have a friend who is just finishing a 5,500 sf home in the middle of the state in a small community with a one man building department. This one guy is the Chief Building Official, Plans Examiner, Permit Processor, Electrical, Mechanical, Structural and Zoning Inspector. The construction has gone quickly and flawlessly and my friend has developed a rapport with the Building Official. All the permits required here in South Florida are required in this municipality. The mutual respect of my friend and the Building Official has certainly improved the permitting and inspection process for the project.
What are the most unusual items you've been required to permit and inspect? Better still, what have you've run across, repaired or seen in the field that should have been inspected?
Building Blunders
Anybody see the winner of the Building Blunders photo competition? The competition had lots of great entries. Many did not require permits even in South Florida. Where is the building department when these consumers needed protection? The truss bracing photographs were some of my favorites. They point out the value of the professional protecting the consumer. Even here in South Florida, there are no temporary truss bracing inspections. I bet no one has thought of it yet. No, it's probably coming in the next set of revisions to the Code? The winner of the competition was far and away the best. I bet they wish someone knowledgeable, contractor, carpenter or Building Official, had looked at their project before the "contractor" was paid!