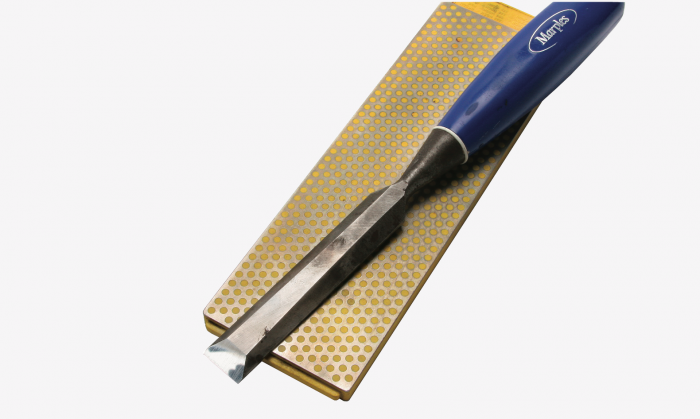 When I was a remodeling contractor, I'd drop off my chisels at the local sharpening service every few weeks, assuming the guy there had some amazing gift to restore a cutting edge. I thought this because all of my self-taught sharpening efforts wouldn't produce anything close to what a good carpenter would consider sharp.
All that changed about a year ago when under the tutelage of several Fine Woodworking staffers, I learned how to get supersharp cutting edges on my chisels and my block plane.
Sharp tools make carpentry easier and safer, and they produce better results. There are perhaps a half-dozen ways to sharpen; with practice, I'm sure you can get good results from any of them. But after trying several methods, I found that diamond stones and a combination-grit water stone work best for me.
These stones are expensive, but the good news is that they should be a one-time purchase. If you decide to buy them in stages as funds permit, get the diamond bench stones first and the combination water stone later. You may find that the diamond stones satisfy your needs. But if you're like me, having well-honed tools will make such a difference that you'll want progressively sharper cutting edges.
One note: Freezing temperatures will destroy water stones, so make sure to bring them inside when the weather turns cold.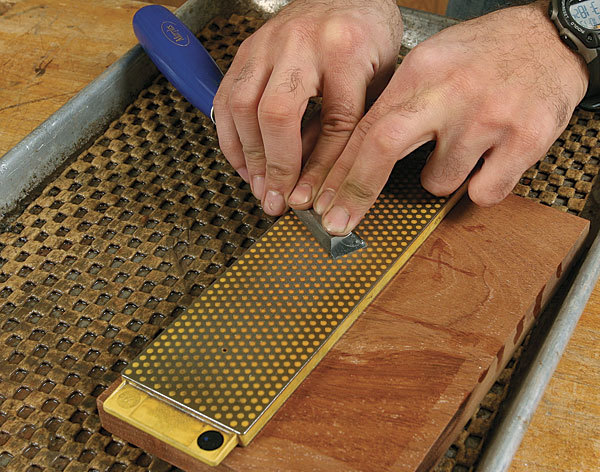 1. Start with a flat back. The backs of chisels and plane irons need to be flattened. Fortunately, you'll have to do this only once. Run the back side of the blade over the extracoarse then coarse diamond stone until you can no longer see any grooves or hollows. Next, switch to the fine and then extrafine stones. A properly flattened back will have a uniform sheen.
2. Use a honing guide. While expensive ($60), the Veritas Mk.II honing guide is a nearly foolproof way to get a sharp cutting edge. It has a registration jig to establish the correct bevel and a wide roller for extra stability. Set the registration jig to 25° (the standard angle for chisels), and slip it onto the honing guide. Match the width scale to the chisel width, and tighten the locking screw.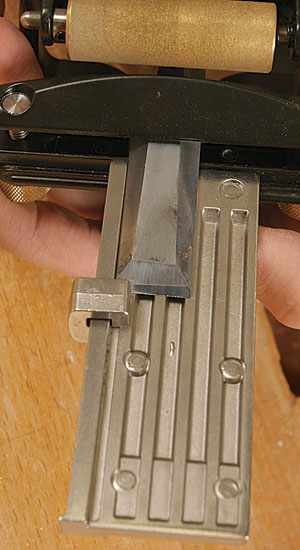 3. Line up the chisel. Insert the chisel as shown, and tighten the clamp's two sides a little at a time. Remove the registration jig, and check to see if the bevel is flat to the stone. If it's not, try one of the other two positions on the roller's cam-shaped axle.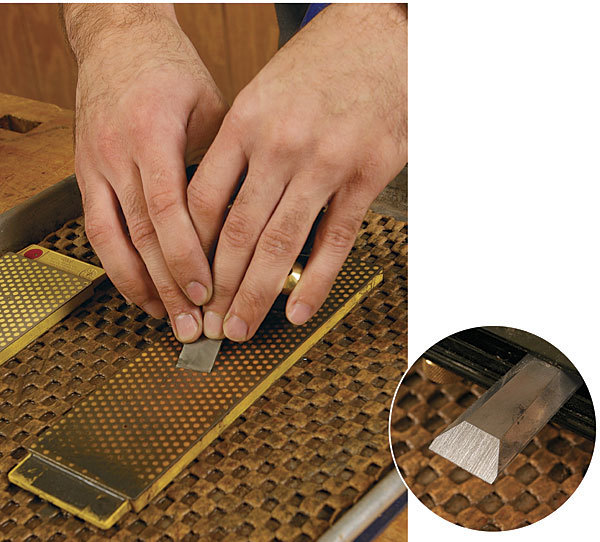 4. Back and forth. Using plenty of water as a lubricant, run the chisel back and forth over the extracoarse stone until any nicks are ground away and the bevel has a uniform striated appearance. This will take a while if the chisel is really beat up.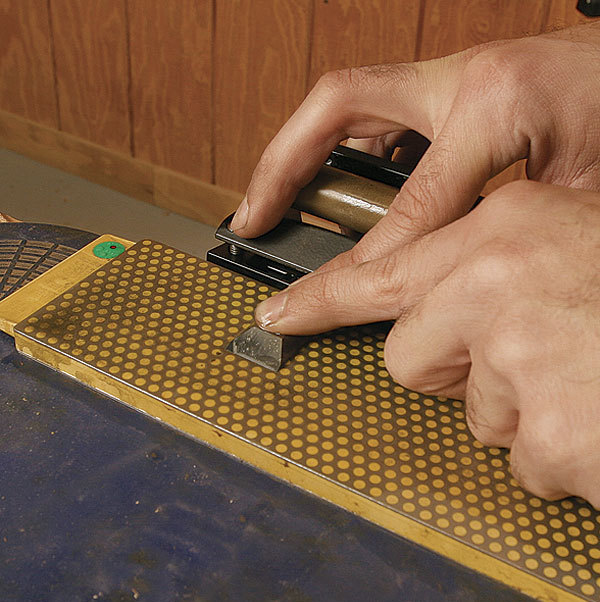 5. Work through the grits. As you move to the finer grits, you'll feel a burr developing on the back side of the blade. Resist the temptation to break it off. Instead, place the chisel back-side down and use a gentle side-to-side motion with the extrafine stone to remove it. Be sure to keep the chisel flat to the stone.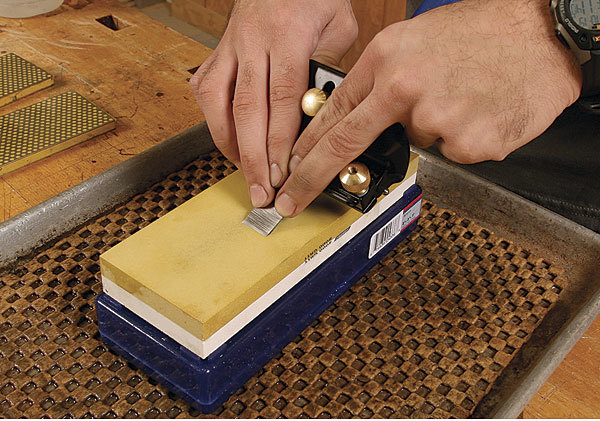 6. The final step. You'll find that the extrafine diamond stone makes an edge sharp enough for most work, but a 4000/8000 combo-grit water stone will produce a polished edge you can shave with. You sharpen with water stones much like diamond stones. Just make sure to soak them in water for a few minutes before use. A water stone's abrasive is very soft; flatten it occasionally by running it back and forth over the coarse diamond stone.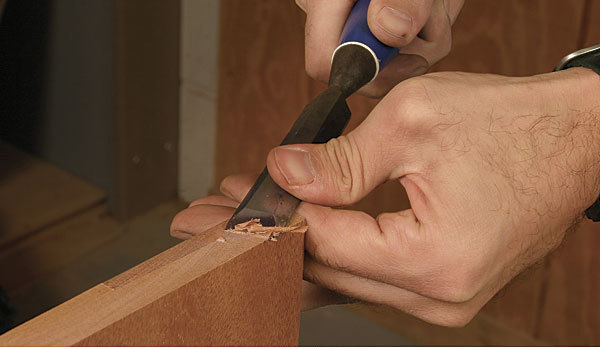 7. Love those curls. A sharp chisel or plane iron will produce a curl, even on end grain. Obviously, it's easier to keep a chisel sharp than to restore a trashed edge, so reserve a few minutes once or twice a week for tune-ups.
Sharpening tool kit

If you're new to sharpening, start with the two combination diamond stones; they'll create an edge that's plenty sharp for most work.
As your skills improve, you might consider adding the combination water stone to your quiver of sharpening tools. It will produce a polished edge that will slice through just about anything.
Photos by the author.