Download the SketchUp Model of the Ultimate Miter-Saw Stand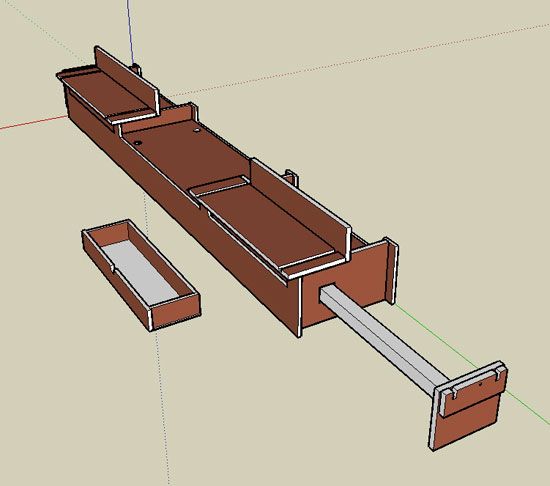 This all started when we launched our Ultimate Miter-Saw Stand Challenge last fall. Fine Homebuilding Magazine's editors wanted to see if they could find a perfect compromise between custom-but-cumbersome workshop cutting stations and the simple-but-nimble manufactured saw stands.
Several months and over 100 reader comments later, Senior Editor Justin Fink refined the design, built the stand, and presented the final project in a recent Fine Homebuilding article.
If you decide to built a custom stand of your own you will probably want to adapt the design to your specific needs. The Ultimate Miter-Stand Article is more about the great details and accessories that made the stand possible than it is about the specific size or materials it was built with. Among the details incorporated are sturdy outfeed support, compatibility with jigs, hold-downs, drawers, a power strip, and stops. read the article to find out more:
See the design in 3-D
If you're considering building a stand for yourself, or you just want to disect our design, download the 3-D model here.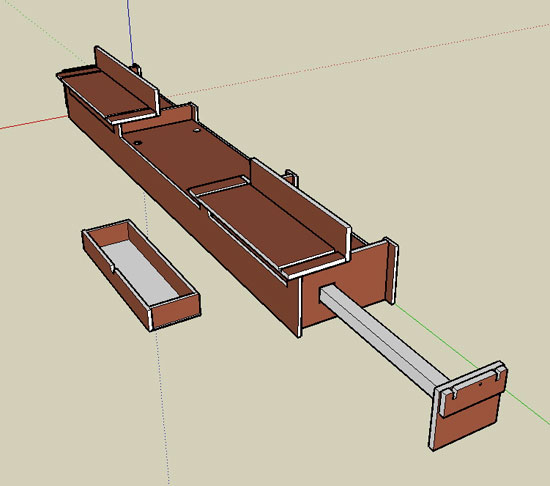 (if you have trouble downloading, just right-click on the
image, and then save the file to your desktop)
We used Google's free SketchUp modeling program to design the stand; download the easy-to-use software here to view and edit the miter-saw stand drawing. If you have an old version of SketchUp, you may need to upgrade to the latest FREE version of the software.
If you're new to Sketchup, stop by our Digital Jobsite Blog and watch some of our Sketchup video tutorials. There remodeler Matt Jackson demonstrates how to use 3-D modeling to design and plan everything from staircases, to tile floors, to entire workshops.
Share your own custom miter-saw stand
When you do get your own custom stand up and running, please share your unique take on this common workstation by posting some photos of your stand in our gallery.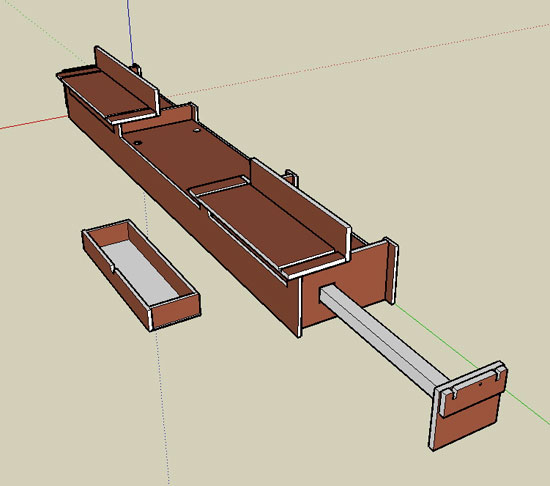 Download the miter-saw stand SketchUp model here, but read on for more information about the project.