Lead Paint Law Claims First Contractor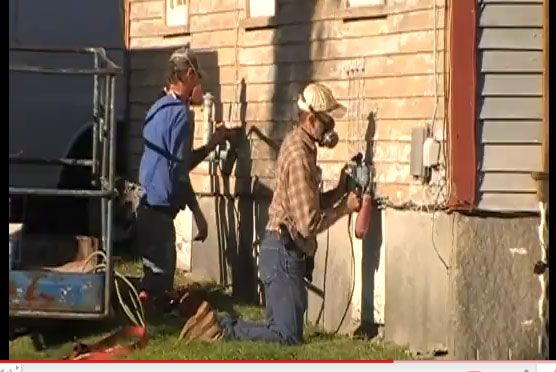 By the end of 2010, after most remodelers and installers had complied with training and certification requirements under the Environmental Protection Agency's Lead Renovation, Repair and Painting (RRP) Rule, we were on the lookout for an EPA enforcement action.
An announcement of the first such action in the U.S. rolled out of the EPA's Office of Public Affairs for New England this week. In a legal complaint dated May 6, the agency alleges that Colin Wentworth, a renovator based in Rockland, Maine, violated requirements designed to protect children from exposure to lead-based paint during painting and other renovation activities, according to an EPA press release.
The complaint alleges that two of Wentworth's employees "failed to contain dust and debris generated by lead paint removal activities during a repainting project in October 2010″ at one of several residential properties Wentworth owns in Rockland. Portions of the paint removal, it turns out, were recorded on video and posted to YouTube. An anonymous tipster alerted the EPA to the video, which showed Wentworth's workers "using power equipment to remove lead paint from an exterior wall of a residential building without using any containment for lead-containing dust and debris," according to the agency.
Dust and debris
Wentworth in fact had trained and was certified for lead RRP work, the complaint notes, but his two workers were neither properly trained nor supervised. Another point raised in the complaint is that at least six children, including one under age 6, lived in the four-unit building, which had been constructed in 1852.
Among other concerns cited in the complaint: failure by Wentworth to obtain EPA certification for his renovation firm and his firm's failure to post warning signs in the work area, cover the ground in that area with plastic sheeting to collect falling debris, and failure to contain waste from the renovation in a way that would prevent dust and debris dispersion. The complaint also noted that the high-speed machines used to remove lead-based paint were not equipped with the required high-efficiency particulate-air filters, and that Wentworth did not keep records required to demonstrate compliance with RRP rules.
Dave Deegan, of the EPA's Office of Public Affairs in Boston, told GBA that the complaint is in fact "the first of its kind in the U.S." A complaint is the first step in the legal process that the EPA uses for enforcement. The maximum penalty for the alleged violations in this case is $37,500 per violation per day.
---
LEAD SAFE REMODELING INFORMATION:
Visit Fine Homebuilding's Lead Safe Remodeling Center for downloadable Special Reports on the EPA rule, videos showing how to comply with the EPA rule, a free downloadable jobsite sign, a compliance toolkit, and links to more crucial information.