New DeWalt Cordless: In a world of 18v tools, why go 20v MAX?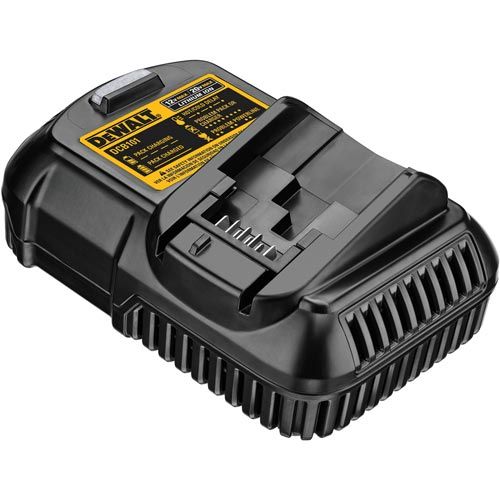 If you've been following my recent blogs here on Toolhound, or via Twitter (@toolhound), then you've seen quite a bit of new tool news coming from the folks at DeWalt, as we just wrapped up a two day seminar that marked the launch of several new products.
You also probably read my prediction about a new line of cordless tools, which DeWalt was rumored to be calling 20v MAX. So, I had to ask, why 20v MAX when the battery voltage is really only 18v (5 cells, 3.6v each)?
To be honest, I thought I knew the answer to this question before I even asked. I assumed that 20v was a more attractive number than 18v, and that DeWalt was simply looking for an edge to maintain their position as top-dog in the crowded cordless marketplace.
I was wrong (it happens sometimes).
It turns out that going to 20v MAX was actually done to avoid confusion, not to gain an edge. Really? Really.
Apparently the decision stemmed from research where DeWalt reps observed buying behavior in a "secret shopper" setup. What they noticed was shoppers picking up the new line of slide-on Li-ion batteries (which were originally branded as 18v, by the way) under the impression that they would work with their existing DeWalt Li-ion tools and chargers. From a brand perspective, this is basically a nightmare of guaranteed pissed-off buyers, and when you have 63 million batteries in the marketplace, that's a big deal.
Because these new tools will share shelf space with the existing line of DeWalt 18v Li-ion tools, and the new slide-on batteries won't work with the old post-style tools (and vice versa), the company decided to change the branding to 20v MAX.
For those of you worried about the new 20v MAX line crowding out the existing line of 18v Li-ion, rest easy. DeWalt made it repeatedly clear to us over the two days that the existing lines will not be going anywhere. Again, 63 million batteries in the market, and they aren't about to alienate that customer base.
Tools will be available early September, and you can expect to see a review in the print edition of Fine Homebuilding, and here on our blogs, too. The new tools aren't on the company website yet, but when they show up we'll get you all a link to check them out. For now, I've attached a few pictures.
Questions? Let's hear em!
Furhter Resoucres: