Tools & Materials
Wok Burners: The Power of One
Wok burners are popular standalone appliances and are available in gas or induction styles. The slim size of cooktops makes them ideal stand-alone units for specialty cooking. Gaggenau, in particular, has carved out a niche with in-counter, single-element induction and gas burners, as well as steamers and electric grills.
In the Gas Category: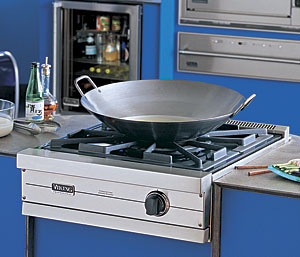 Capital's 24-in. Power Wok (GRT24WK; $2000) has a single 30,000-Btu gas burner and a grate that accom modates stockpots, while Viking offers a similar unit (pictured) with a 27,500-Btu burner (VGWT240; $2200). If you don't cook with a wok enough to justify these products, consider purchasing a wok-ring adapter for a standard gas-burner grate; they cost from $20 to $70.
In the Induction Category: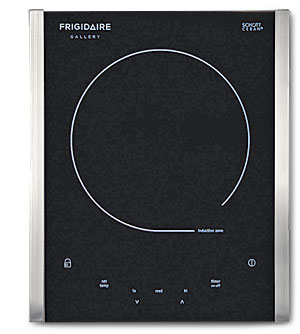 Gaggenau's 3500w induction wok burner (VI 411; $5595) doubles as a single-element induction cooktop.
 
If you're looking for added cooking capacity for holidays, a handful of portable induction burners by companies such as Fagor and Frigidaire are available for between $150 and $400. These 110v plug-in units typically have 1300w to 1800w high settings, so they aren't as powerful as in-counter devices.