Design
Durability Matters: Lessons from a 1960s Ranch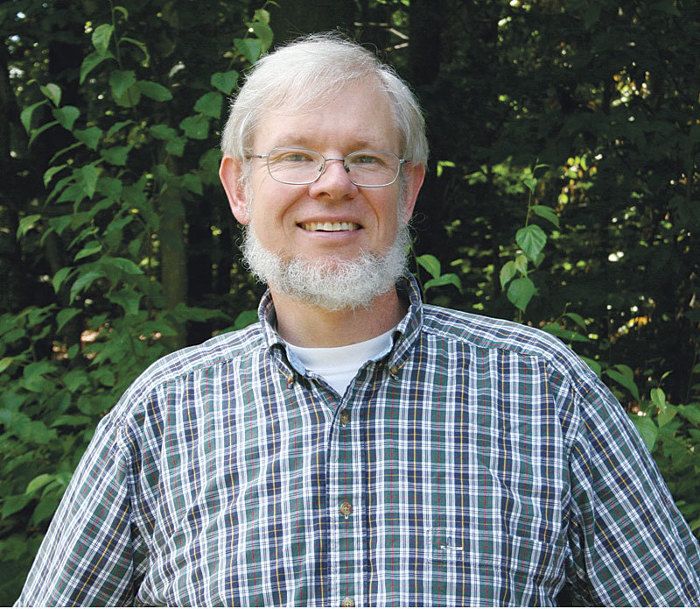 I recently got into a coffee-break conversation with some other editors about which countertop material was the most environmentally responsible choice. One favored stone for its durability. Someone else mentioned wood. Plastic laminate came up, as did solid surface, bamboo, and zinc. The talk ranged from life cycle to durability to embodied energy. There was no consensus, but most everyone seemed to agree that durability was key.
"Durability doesn't matter," I responded. The conversation stopped immediately.
My statement was a bit simplistic, but yes, I think that in many cases, choosing durable products doesn't matter. At least, I think that durability isn't enough. Here's why. While we like to believe we're building for the ages, honestly, how long will it be before most kitchens are Dumpstered and replaced with the next best thing? Ten years? Twenty on the outside? As a production trim carpenter in the 1980s and '90s, I installed a lot of kitchens with red-oak cabinets and arch-topped doors. I bet that most of those kitchens now sport white cabinets and that the old oak ones are screwed to the garage wall, where they hold poison-ivy killer and cans of dried paint—that is, if the flimsy particleboard carcases of most of those cabinets survived the move.
Similarly, in tony neighborhoods here in Connecticut, my contractor friends regularly tear out perfectly fine high-end kitchens, often including some durable granite countertops. I've heard of kitchens that hadn't reached their first birthday being swapped out for bigger and better versions. On the plus side, I know a few contractors who have kept some mighty nice stainless-steel appliances out of the waste stream.
Part of the equation is that, according to the National Association of Realtors, 12% of Americans move each year, and that's at a low ebb because of the economy. Normal is closer to 20%. And what's the first thing people do with a new house? Frequently, it's remodel the kitchen, even if only to mark it as theirs. I think it's fair to say that durable materials in kitchens—or bathrooms, for that matter—might not be all that important.
When does durability matter?
Not everyone plans to move anytime soon, or has the money to swap out kitchens on a whim. The kitchen in the house where I grew up in New Jersey is original from 1964. My father, who was a mechanic, rebuilt a farm-tractor motor for the cabinetmaker who lived across the road in exchange for the kitchen.
When I inherited the Jersey house, all I did was throw out my mother's ancient A&P spices and wipe down the cabinets. The kitchen lasted for several reasons. First, although nothing fancy, the kitchen is well designed for its space. There really isn't another layout that would work better, absent a major addition. Also, it's stoutly, if simply, built. The cabinets are varnished lumber-core birch plywood with 3/4-in.-thick sides and backs. The countertops are Formica—I know it's Formica brand because the sample chip still hangs from a nail in the basement—that's glued to a plywood substrate, not to particleboard as would be done today. (The trouble with particleboard is that if water gets in through a joint in the laminate, the particleboard swells and ruins the counter. Particleboard is a dumb substrate for laminate countertops, and it often ends the top's useful life decades before the laminate wears out. But I digress.)
With nothing functionally wrong with the kitchen, there was no practical reason to remodel it. And although the design is straight out of a Kennedy-administration issue of Better Homes and Gardens, the kitchen is understated enough that it doesn't offend. In fact, in this Mad Men era, it's back in style. Plus, counter to national trends, the house has never left my family. Maybe because I grew up with the kitchen, it always seemed fine to me. In this case, maybe durability does matter.
As a counterpoint, although I left the kitchen alone, I remodeled two of the three bathrooms—this despite the fact that the showers worked and the toilets flushed. My father had redone them himself in about 1970, and the floral-patterned melamine paneling looked a lot like the set for Laugh-In.
I'm all over the map here. First I said not to worry about durability because that kitchen or bath will be remodeled anyway. Then I sprayed a coat of Lemon Pledge on a 50-year-old kitchen and called it good. I followed up by remodeling two perfectly functional bathrooms because they were out of date. I guess my coffee-break commentary on durability should have been "It depends."
Design affects the importance of durability
Durability depends on a combination of things. Obviously, durable construction relies in part on durable materials. If something stops working, it gets replaced. The other side of the coin is how long the owners can tolerate the installation. The once-stylish floral-patterned melamine in the bathrooms of my Jersey house was on the road to ugly minutes after it was installed. The simple Scandinavian design of the kitchen endured.
I occasionally see kitchens and baths that are pushing the century mark. Maybe there's been a dishwasher, a fan, or some other functional upgrade, but for the most part, the rooms are original. While the survival of the original rooms can in some cases be attributed to the inertia of the owners, often it's just because the spaces were well designed and well built to start with. We don't change what looks good and works.
Although the word is as tired as a rented mule at sunset, I aimed for classic when I remodeled the bathrooms in the Jersey house. White subway tile replaced flowery melamine. Black-accented white hex tile replaced muddled vinyl flooring. Simple porcelain lavatories stand where faux-marble-topped vanities once hulked. I chose durable materials, to be sure, but I also shot for an enduring style that I liked and that worked with the house and wasn't likely to trigger a remodeling frenzy in a future owner.
Maybe if I were more artistic, I'd have been bolder with my bathroom design. Come on, white tile? Boring. But I'm better at executing than at designing, and having seen my father's bold designs in the bathrooms, accepting my genetic limitations seemed wise.
What is durable design?
Some designers have good, original ideas that manage to be both bold and timeless. Just looking through the pages of this magazine, I see materials and forms used in ways that look great, but that never would occur to me.
How do you tell an enduring design? Design should work. If a kitchen is hard to cook in, it's doomed. If you have to tiptoe around the toilet to take a shower, fuhgeddaboudit. Those bathrooms in the Jersey house survived as long as they did solely because they worked.
Style, however, is largely subjective. Part of durable design is that it builds on the past, incorporating the familiar in ways that resonate. Most style is more evolution than revolution. The ranch house, that quintessential symbol of midcentury America, is a derivation of the prairie style, itself an offshoot of Craftsman design, which was a reaction to Victorian excess. I could keep going back, but you get the point. Done well, these styles all are enduring.
What about bold design? I think bold can work, as long as it doesn't cross the line to shocking or, in the case of the floral melamine, trite. As an old mentor often reminded me, "Just because you had an idea doesn't make it a good one." My father's Rowan and Martin bathrooms were just riffing off the flower-power era. Once we drifted from Woodstock to Watergate, they were old news. The easiest advice is to be wary of fads. At the least, avoid faddy features that aren't easily changed. Go with the floral wallpaper; don't glue floral melamine paneling to the drywall.
And what of all those red-oak kitchens I installed? There were two things wrong with them, and there may be no solution for either that applies to commodity housing. First, they were so inoffensive and so common that they became boring. Sure, they looked fine at first, but after a few block parties, the owners realized that all the neighbors had the same kitchen. A little bit of bold would have been welcome. Second, they really were cheap, and it didn't take long for the doors, drawers, and lazy susans to sag, bind, and wobble.
As for the tony Connecticut kitchens, the issue is more with the owners than with the houses.
Ultimately, I think there are three lessons. First, design rooms that work. Second, look around before choosing an aesthetic. Don't be afraid of a bold interpretation, but first answer this question honestly: How soon will you or the next owner tire of looking at this kitchen or bath? Get those two things right, and the third lesson—choose durable materials—begins to matter.