Drywall Bucket Gets a New Handle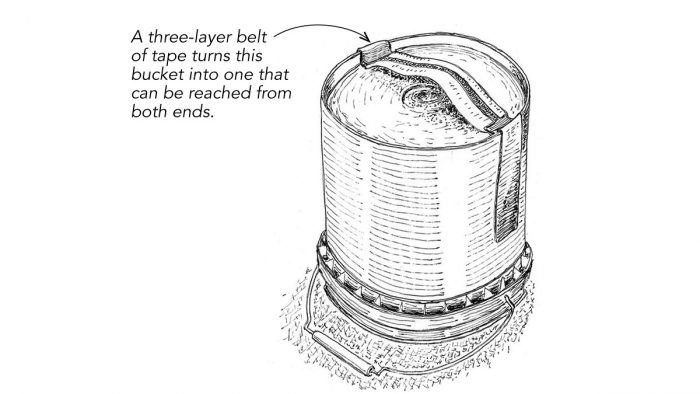 Recently, I was doing some painting while sitting on an upside-down drywall bucket. When it came time to move, I found it difficult to get hold of the bucket with one hand. I applied a piece of Gorilla Tape from one side of the bucket to the other, leaving slack for a handle. I put another piece of Gorilla Tape face down under the handle part. And to make it virtually bulletproof against an accidental sticking, I wrapped it with two strips of masking tape.
Now it's easy to move, it still works as a bucket, and it works even better as a seat.
Don Mathis, Macomb, IL
Edited and Illustrated by Charles Miller
From Fine Homebuilding #244