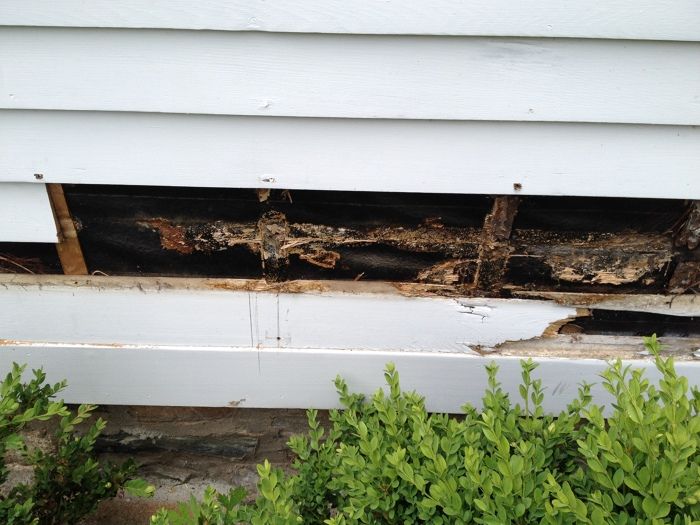 This weekend, a friend of mine asked me to replace a few rotten clapboards on her ca. 1790 Colonial house. When I pulled off the old clapboards, I was surprised to see that the carpenter who installed them had used 2-in. wide strips of 1/8-in. Masonite (hardboard) on approximate 16-in. centers to create an airgap between the clapboards and the sheathing. I'm guessing that this happened sometime in the 1960's or maybe the '70's, judging by their use of 30 lb. felt over the sheathing and the Masonite, which I think was a fairly popular building material back then. (The house's original clapboards were typically nailed directly over the frame.) 
Unfortunately, whoever did this job last didn't backprime the clapboards – over the years their unpainted backs had absorbed lots of moisture and eventually rotted. If they had backprimed, the claps might still be good. After rippings strips from some red cedar for the Masonite substitute, I primed the replacements before nailing them up. Hopefully, they'll last longer. 
Anyone out there know the history of the rainscreen or seen anything like this? 
For more info, go here: 
https://www.finehomebuilding.com/item/22527/project-house-weekly-wrap-episode-6-how-to-plan-siding-details-for-rain-screen-walls
https://www.finehomebuilding.com/pages/how-to-repair-siding/