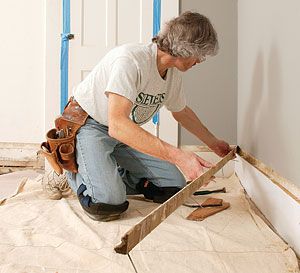 We've all heard of reduce, reuse, recycle, but when doing demolition for a remodel, the methods must be modified if there is going to be a focus on reusing materials in the future. In the article linked below Tom O'Brien shows how to remove trim without damaging it.
As an added bonus, the careful techniques outlined in the article reduce the chance of damage to the wall, which will save you time, money and frustration.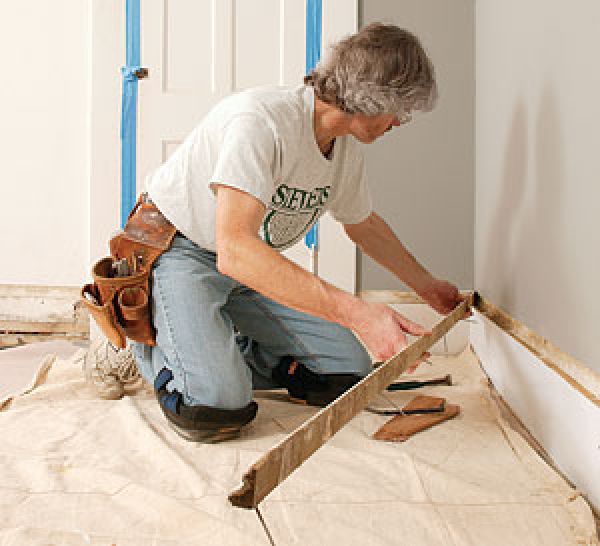 See the full Salvaging Old Trim for Reuse article here.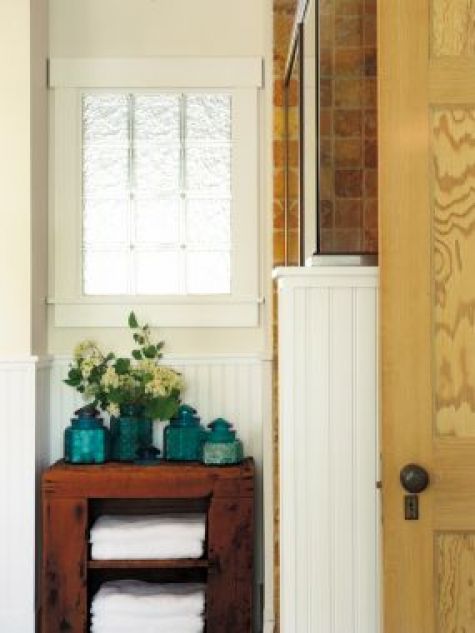 Reusing material isn't just about saving money and the environment, the end result can be stunning. Case in point, check out the bathroom that contributing photographer Susan Teare captured. The focus was on using reclaimed material.
Learn more about this bathroom designed by Joanne Palmisano here.