How-To
Roof Venting Done Right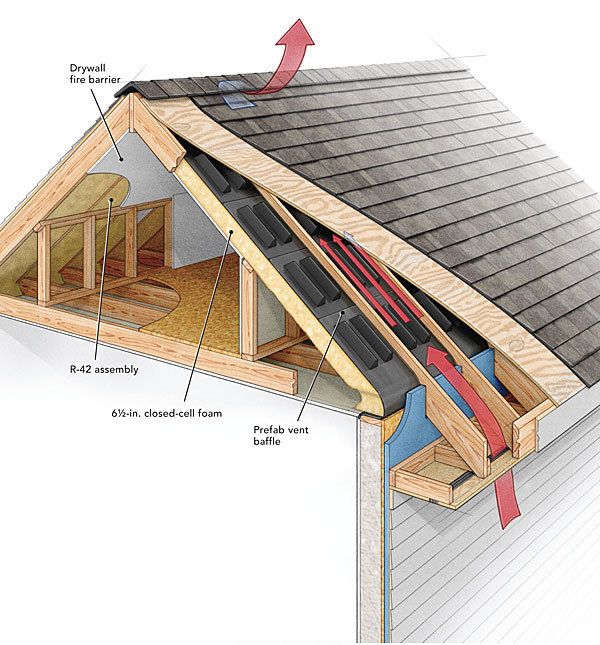 I live in New England where ice dams are a common problem, which is to say improper roof venting is a common problem. Roof-wrecking ice dams aren't the only reason to make sure a roof is properly vented, of course.
Joseph Lstiburek's article, A Crash Course in Roof Venting, has a section that quickly explains why roof venting matters. You can read the entire article here.
Theory behind venting
by Joseph Lstiburek
The intent of roof venting varies depending on climate, but it is the same if you're venting the entire attic or if you're venting only the roof deck.

In a cold climate, the primary purpose of ventilation is to maintain a cold roof temperature to avoid ice dams created by melting snow and to vent any moisture that moves from the conditioned living space to the attic. (See "Energy Smart Details" in FHB #218 for more on ice dams.)

In a hot climate, the primary purpose of ventilation is to expel solar-heated hot air from the attic or roof to reduce the building's cooling load and to relieve the strain on air-conditioning systems. In mixed climates, ventilation serves either role, depending on the season.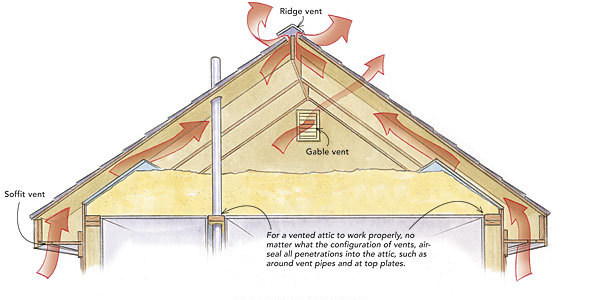 As clear as Joseph Lstiburek's article makes the subject of roof venting for us, there is still plenty of room for debate. Bruce Harley, technical director of Conservation Services Group in Westborough, Mass., answers a Fine Homebuilding Q+A that originated on the magazine's online Breaktime forum. You can read his answer on whether to close off gable vents here.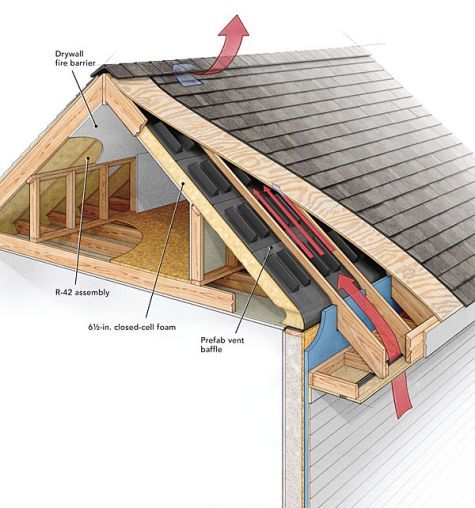 Scott Gibson showcases more of the debate on venting in this post. The Breaktime community is, once again, the source of the conversation. As you can see, there is no shortage of problems, solutions and opinions.