Working With a Home-Building Contractor
Follow these tips on contracts, communication, and materials to help set up your relationship with a contractor for success.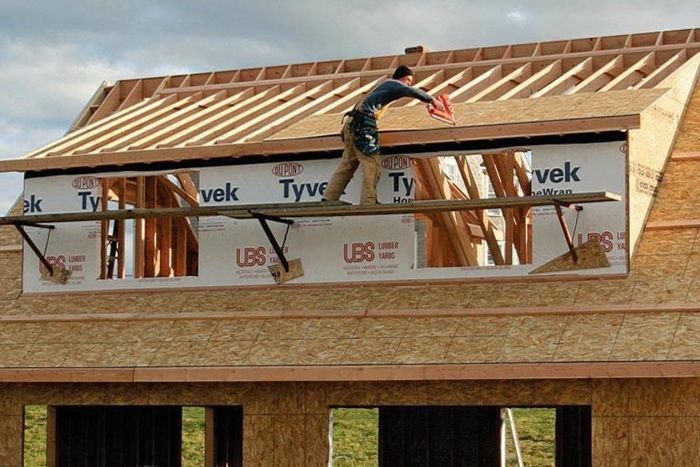 Before becoming a Fine Homebuilding editor, I was a home-builder. I know a bit about the relationship you should expect to have with your contractor when having a custom home built (or an existing one remodeled). Following are some thoughts that should make the relationship a bit easier.
In the first place, it is about money. A contractor has a responsibility to their employees, to their family, and to their clients to make money. Yes, to their clients. You want your contractor to be in business a year from now to service the inevitable minor glitches that occur with any new house, or more importantly, the occasional major ones.
Many home-builders are small, local businesses, and it's likely you'll deal directly with the owner. That means that in addition to being about money, it's also about personalities and relationships. Choose a contractor based as much on compatibility as on price. Building is stressful. The personalities of the contractor and the client can make this better or worse.
From my own experience, most problems between builder and client spring from one or the other making assumptions. Builders live in a world of contractors, mud, sawdust, and building codes. Clients live in very different worlds, and for most laypeople, having a home built is a once- or twice-in-a-lifetime event. There's often a language gap. It's easy for builders and clients each to assume that the other understands an issue the same way they do, when that may not be the case. Clarity is key. Ask questions until you're sure you understand each other, even if you feel dumb to be asking those questions.
The plans and contract are your chief opportunities to make the scope of work crystal clear. If you hire an architect, they can be very helpful in getting you and the builder on the same page. Make sure your plans include all the details that matter to you and that your contract with the builder references the plans so they govern construction. The contract should also include a payment schedule and a firm completion date, protecting both you and the builder.
Once building begins, make regular inspections of the site with the builder to verify that the plans are being followed. If it's in the budget, having the architect along can be very helpful. It's far easier to fix most problems earlier rather than later. If you see something you aren't sure about, ask the builder. In general, keep in mind that your relationship is with the builder and not with the employees or subcontractors. If you think there's a problem, bring it to the builder's attention. It's the builder's job to sort it out with the workers.
Once construction begins, it's pretty common for clients to want to make changes to the contracted design or specifications. Watch out. Even a seemingly simple change is a contract modification that can have far-reaching consequences. For example, say you decide that you want a pink tub rather than the white one in the contract, but the pink tub is a special-order item that will take three additional weeks to come in. The plumber won't be able to finish and get the rough plumbing inspection until then. Framing inspections don't happen until the rough plumbing passes inspection, and neither insulation nor drywall can be installed until after the house passes the framing inspection. Beyond that, the builder, plumber, insulation contractor, and drywaller probably have previous scheduling commitments that they'll be loath to rearrange because you changed your mind. Because you changed the contract, the original completion date goes out the window, and your move-in date slips back. That could affect the sale of your existing house, it might mean that your kids won't start in their new school at the beginning of the year, and you might have to ask your bank to extend the terms of your construction loan. All because of a pink tub.
So be judicious when making changes. Expect your builder to present you with a change order that details not only the change but also its cost and its effect on the schedule. You should expect a change to cost more than if you had done it that way in the first place, and you should expect to be required to pay for it then and there.
Back to my original point: It is about money. If your builder is doing his job, pay them according to the contract schedule. Building is expensive. Your builder needs cash flow to keep the materials coming and contractors on-site. Builders can't keep to a schedule without money. If you're late with a payment, you've violated the contract, and the builder has a legitimate reason to miss the completion date. That said, money is also a legitimate lever for you to use if your contractor isn't holding up his end of the deal. And in no event should you release the final payment until all the terms of the contract are fulfilled.