Extension-Ladder Tool Holder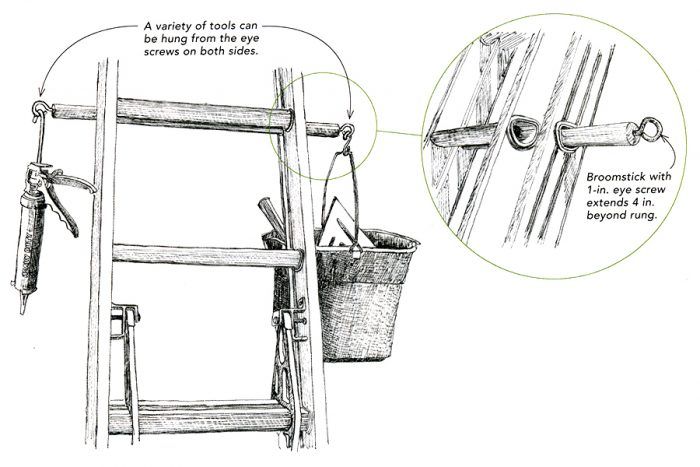 Using items collecting dust in my shop, I assembled a simple fixture (drawings above) for holding tools and materials while I work on an extension ladder. I started by cutting an old broom handle into a 25-in.-long piece. I drilled the center of each end and screwed a 1-in. eye screw into each hole. The wood rod slides into the hollow rung on my ladder, with about 4 in. sticking out each side. This gives me the ability to hang items such as a caulk gun on one side and a bucket of tools on the other, so I'm prepared for whatever the day presents.
Click here to enlarge illustration.
—John Carroll, Durham, NC
Edited and illustrated by Charles Miller
From Fine Homebuilding #257