Tools & Materials
Houses 2016: Fixtures and Materials
What do designing, building, and remodeling homes have in common? Lots of decisions. You have to choose everything from the type of insulation in the walls to the type of caulk in the shower. And though no decision is unimportant, some are more fun to make. Choosing the surface, fixtures, and furniture that you'll see and use daily is fun and has a great impact on how you experience your home. For your inspiration, here's a selection of beautiful and useful products that we believe have the potential to make your home exceptional.
An Elegant Pendant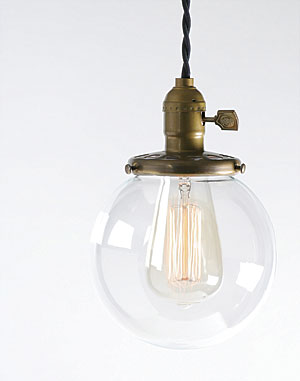 Bevolo was established in 1945 in New Orleans and handcrafts a variety of lights and lanterns that are available in natural-gas, liquid propane, and electric versions. This is the company's classic barbershop pendant with a hanging wire, clear glass globe, and brass base. It's simple yet sophisticated, like its namesake establishment. Use it over an island, vanity, or bar.
• $225.00; 6 in. dia.; custom sizes available
Hardworking Walls
Very few garages are magazine-worthy spaces. Very few of them even rise to the level of providing convenient access to the yard tools and sports equipment that collect along the walls. One solution might be the FreedomRail Garage system. Its uprights and hanging rails make possible a modular setup that can adapt over time.
 
• Available pieces include shelves, racks, baskets, and benches
• $208 for components to outfit a 30-in. section of wall with two shelves and a worktable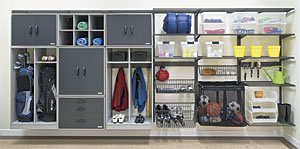 Space Saver Overhead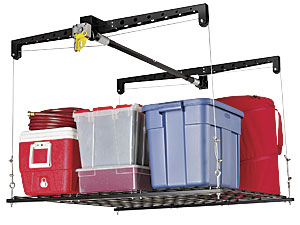 Garages tend to have high ceilings that create unused and overlooked storage space. Racor's ceiling-storage lift realizes the potential of that vacant airspace. While it's not where you'll likely store the bale of paper towels from Costco you need to access every week, it's ideal for a crate of Christmas decorations.
• Provides 16 sq. ft. of platform that can be raised up to 8 ft.
• Raised with a cable powered either by a hand crank or by chucking its driveshaft in a drill
• $200
Pot Racks Beneath the Counters
All too often, a piece of cookware or a container falls from the narrow shelves of a lazy Susan and prevents the wheel from rotating, or it gets pushed so far back on the shelf of a base cabinet that it's all but lost. This problem is elegantly solved by the Glideware Not-So-Lazy-Susan and pull-out pot racks. The otherwise conventional-looking lazy Susan for corner cabinets and the drawer-slide mounted rack for regular base cabinets use hooks instead of shelves for efficient, easy-to-reach storage for pots and pans.
• Hanging prevents scratches to nonstick coatings
• Puts pans in a convenient spot
• Pull-out rack, $180; lazy Susan, $300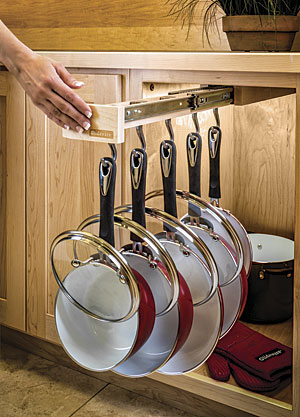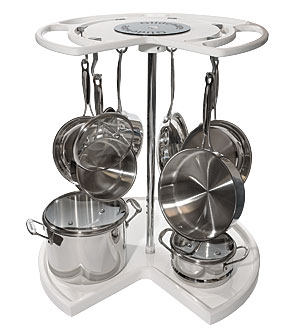 Tile Talent
San Francisco artist John Whitmarsh has expanded his Reconstruction Studies tiles line with the release of two new collections: Board Form (Study 4) and Weathered Steel (Study 5). The Board Form tiles are made of gypsum cement hand cast in salvaged Douglas-fir molds. The patina on the Weathered Steel is created with acid and wax.
• Board Form: Dimensions vary; $57 per sq. ft.
• Weathered Steel; 12-in., 16-in., and 24-in. squares available; $34 per sq. ft.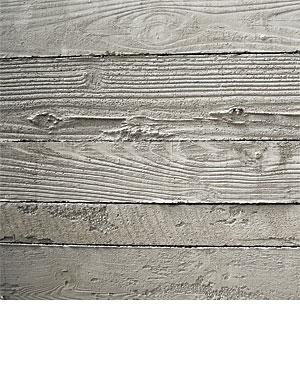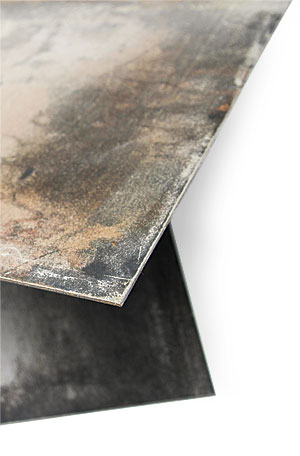 Reclaimed and Readily-Available
Reclaimed lumber is highly sought after, but as beautiful as it can be, it isn't always a practical choice. Armstrong has two new hardwood flooring products that aim to make the reclaimed look mainstream: TimberCuts is a solid flooring option, and TimberBrushed is an engineered product. Both are part of Armstrong's Artistic Timbers family of flooring and are available in 10 finishes.
TimberCuts
• 3/4 in. thick
• Boxed in random widths of 2-1/4 in., 3-1/4in., and 5 in.
• $8.50 to $12 per sq. ft.
TimberBrushed
• 1/2 in. thick
• 7-1/2 in. wide
• $8.50 to $12 per sq. ft.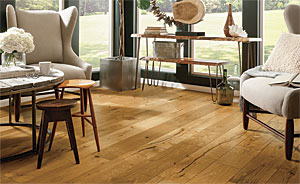 Strapped Stool with Pop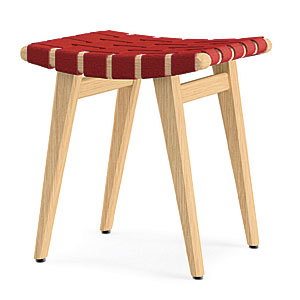 Conceived as a workaround for 1940s wartime supply restrictions and still available, Jens Risom's stool blends solid-wood joinery and webbing to create a visually light piece of furniture with a pleasant pop of color.
• Solid-maple or walnut frame with lacquer finish
• Natural cotton webbing available in 10 colors
• $416 to $436
Graceful Plant Stand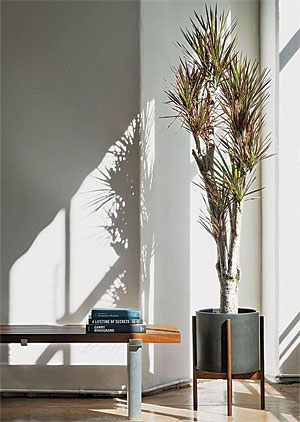 The Case Study Planter has created its own category somewhere between a planter set right on the floor and a potted plant set on a stand. This sculptural piece combines a cylindrical ceramic vessel supported and grasped by a four-legged stand in wood or metal. It can be used indoors as a way to soften the lines of a room, or on a patio, where it blurs the lines between interior and exterior.
• Cylinders available in three colors: pebble, charcoal, and white
• Available in five sizes, ranging from tabletop ($89) to extra-large ($275)
Luminous Pot Rack
The Pot Rack takes an 1890s original from a professional chef's kitchen in New York City as its inspiration. Available in a variety of lighting choices and 11 finishes, the Pot Rack's distinctive porcelain hooks and opal glass pendants help drive home its vintage charm.
• 61 in. by 21 in.; custom sizes available
• Comes with six numbered and six plain hooks; additional hooks available
• Starts at $7,030
Best of Both Worlds
With the unexpected pairing of vinyl tile and hand-harvested natural cork, Harris Wood has created flooring with a wood appearance that can handle moisture and impact without sacrificing style. Harris's Luxury Vinyl Cork is a water-resistant, engineered, low-thickness floating floor that sandwiches cork between two layers of vinyl.
• 6 mm thick with 21-1/2-mil-thick top layer of vinyl
• Available in 10 finishes
• 5-11/16 in. wide by 48-1/4 in. long
• Floating installation or full-spread glue
• Price to be determined
Mosquito-Free Lighting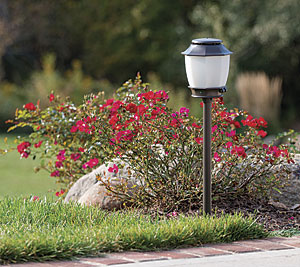 Lighting typically has just one job—to provide light. By adding a mosquito-repellent system, NuTone has developed a way for you to get a lot more out of your landscape lighting and a lot more enjoyment out of your outdoor living spaces. The Haven system uses LED lights and a vaporized repellent from a replaceable cartridge.
• Powder-coated aluminum construction available in black or bronze
• Optional timer/control allows for separate programming of lighting and repellent system
• 110 sq. ft. of coverage per unit
• Deck or railing mounting flanges available
• $149; repellent-only fixture, $129
Centerpiece for Serious Cooking
Sure to be the jaw-dropping centerpiece of any serious chef's dream kitchen, the Thermador 60-in. Pro Grand Range includes six burners and either a 24-in. dual-zone griddle or a 12-in. griddle next to a 12-in. grill. There are two oven options: side-by-side 36-in. and 30-in. convection ovens, or a 36-in. oven next to a 30-in. steam/convection oven over a warming drawer.
• Soft-close oven doors and full-extension oven racks
• Side-by-side ovens provide 10.6 cu. ft. of oven capacity
• Starts at $18,300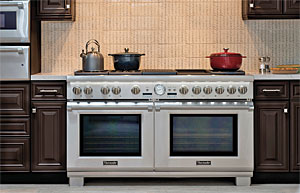 Flexible and Efficient Cooktop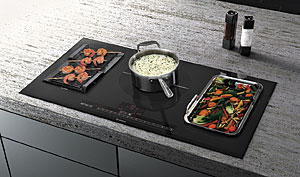 Bosch's flagship Benchmark Induction Cooktop has FlexInduction cooking zones that allow two individual burners to be combined into one large cooking area for evenly heating two-burner roasting pans and griddles. A 16-in. control panel uses a lighted line to show the intensity of each burner, and individual timers to prevent scorching and boilovers.
• Induction cooktops cook faster than gas or electric-radiant models
• ShortBoost heats cookware before adjusting to power level 9
• Available in 30-in. and 36-in. widths
• Starts at $2100
Built-in Wine Steward
With controlled storage for up to four open wine bottles, the Dacor Discovery Wine Station keeps wine at the proper temperature and fresh for up to 60 days. Automatic temperature controls, argon gas, and individual adjustable stopper/siphons prevent the spirits from spoiling.
• Push-button controls pour one of three amounts: 1 oz., 3 oz., or 6 oz.
• Includes argon-gas bottle (shipped separately) that's filled locally
• $5500 freestanding; built-in trim kit, $210
German Engineering
This faucet's distinctive knurling detail on the handle echoes the name of the bath collection it's from: Litze (pronounced LEETS-zuh), which means "braid" in German. Litze also braids innovative engineering and artistry to strike a balance that is equally at home in clean, contemporary environments or raw, industrial spaces.
• Available in polished chrome, polished or brushed nickel, and brushed bronze
• Optional teak accent for the handle
• Part of a full collection of bath fixtures and accessories, including drawer hardware
• Starts at $450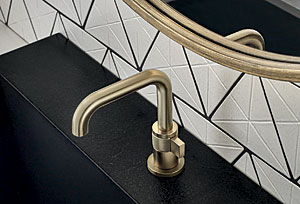 Modern Medicine Cabinet
This minimalist medicine cabinet, available in several sizes, has touch-enabled LED lighting integrated in the doors, making it ideal where space is at a premium. Made with durability in mind, it has an anodized-aluminum body and door frame, a quiet-close gasket, and Blum 170° self-closing hinges.
• Dimmable LED task lighting with on/off touch switch built into the door front
• Includes two USB charging outlets and three 120v outlets
• Plays audio from any Bluetooth-enabled device
• Starts at $1800
Versatile Vanity
Crafted to create a balance of comfort, functionality, and elegance in a timeless, minimalist design, the Balletto offers discreet yet convenient storage solutions for an array of small items.
• Pull-out or tip-out front drawer with optional night light
• Side-drawer storage options
• 110v in-drawer outlet
• Legs available in chrome, brushed nickel, and brushed black
• Available in 13 decorative-glass finishes, vanity tops, and sinks
• Starts at $2450