Design
A Good Fit for the Neighborhood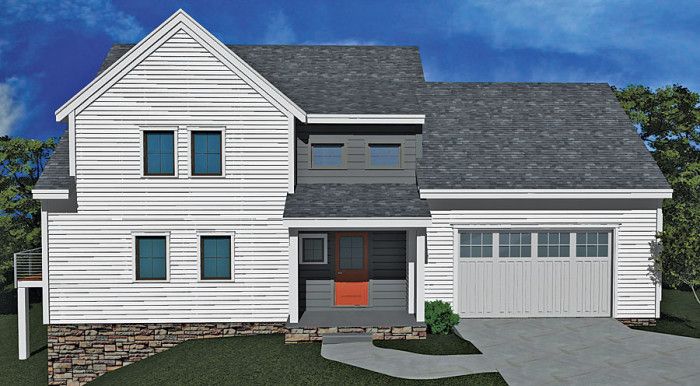 With low eaves on a steep roof punctuated by dormers and an inviting front porch, the FHB House's farmhouse style fits into the neighborhood of Capes and ranches from the 1960s. We like to think the FHB House is sized right—significantly smaller than the average new U.S. home, but not to be mistaken for a tiny house either.
Mike Guertin is building the FHB House as a spec house. When he bought the lot, he was interested in building a relatively small, energy-efficient house. Air-sealing, insulation, and resilience factored prominently in his approach, but he wasn't looking to spend any money certifying the house under any particular green-building program. His intention is to rent the house for a few years after completing it and to keep tabs on its performance, making it a building lab in some respects. With Guertin's money and time on the line, he's the client. Fine Homebuilding's involvement doesn't change that; at the end of the day, Guertin has to sell the house and stand behind it as the builder.
This article is part of the FHB House series.