Tools & Materials
Capable Cordless Jigsaw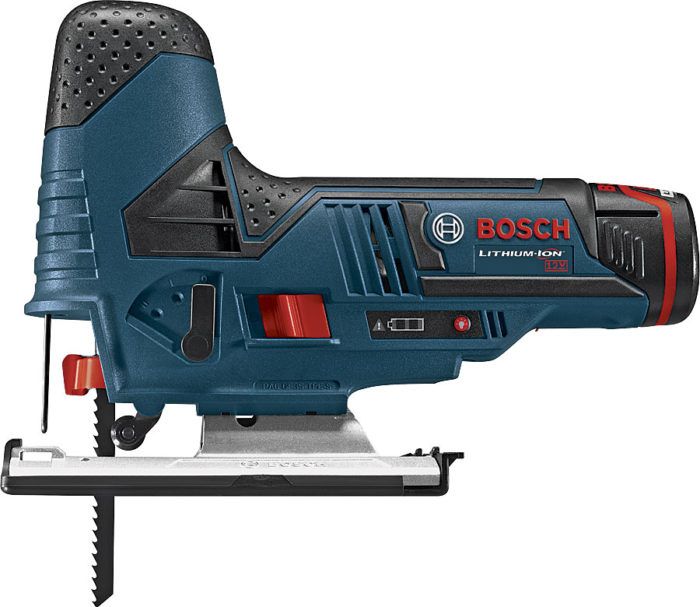 Cutting curves and scribed lines on a job site requires a jigsaw. From my original Elu to my current Bosch, I've always insisted on a barrel-grip model because it gives me better control than a top-handle model. I've often wished for a cordless jigsaw because they're so fast to deploy, but the only versions I could find were top handled, so I've had to pull out another extension cord whenever I've needed my jigsaw. But with Bosch's JS120BN barrel-grip cordless jigsaw, my cord-wrestling days could be over.
The 12v JS120BN weighs just over 31⁄2 lb. with a battery and is extremely compact. Given its small size, I was concerned that it would be underpowered, so I ran it through a gauntlet of tests to see if it could replace my corded jigsaw. First, I cut a series of arches in 3⁄4-in. plywood for a barrel-vault porch. Amazingly, I was able to make 10 of the arches on one battery charge. Next, I used the saw for making notch cuts around windows and obstructions while installing vertical cedar siding. The little saw performed flawlessly, and its small size, coupled with its minimal vibration, allowed for very accurate cuts. Finally, I tested the saw for cutting roof penetrations, a chore that has always made me wish I was untethered from a cord. In this case, I needed a 16-in. hole for a metal chimney. The little saw worked even better for this task than I could have hoped. It is as precise and functional as any corded jigsaw, and it has all the bells and whistles, too: toolless blade change, variable speed, and orbital cutting.
I do have one complaint. The jigsaw's integral LED light requires the tool to be running before the light can be switched on. Fumbling with a running jigsaw is not my definition of safety, but I found it tolerable given the light's utility. The JS120BN is currently sold as a bare tool for $112. A kit with two batteries, a charger, and a case is sold separately for $65.