Design
Tailgate: Jordan Goldman, engineer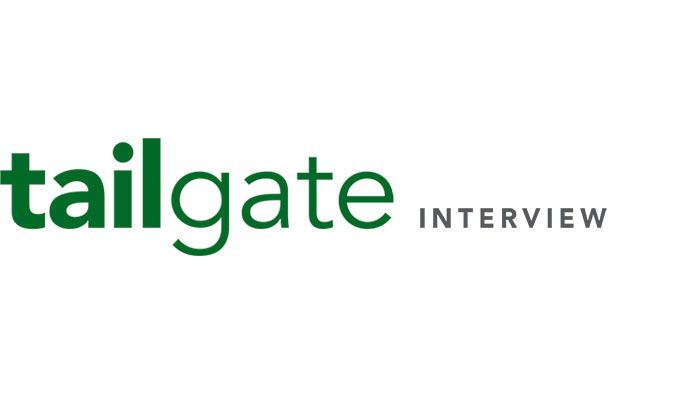 This principal of New England's ZeroEnergy Design specializes in energy modeling and HVAC-systems design for the Northeast.
What drew you to the work you do?
I've always been environmentally minded. In college, I was interested in sustainable development, which led to my involvement in the Cornell University Solar Decathlon team. That team was very successful, and some of the other team leaders and I spun that success off into our company.
What elements comprise a successful energy model?
Accurate modeling starts with accurate data: building geometries; orientation; building-envelope U-factors; lighting, appli ance, and equipment efficiencies; and usage assumptions. Often usage is the most difficult to get accurate because you're dealing with people, who are inherently unpredictable. We usually do an interview of sorts with our clients to make sure our assumptions for thermostat settings, domestic hot water use, frequency of appliance use, and so forth match their lifestyle. Lastly, in an efficient house, plug loads can make up a large portion of the total energy use, so it's important to know what an occupant plans to have plugged into the wall.
How would you define a house as a system?
When the goal is an energy-efficient house, there are many individual components that work together toward that goal. One good example is the synergy between the building envelope and the HVAC systems. When you tighten a house with better insulation, better windows, and better airsealing, you greatly reduce your heating and cooling requirements. You then can dramatically downsize and simplify your mechanical systems. The savings seen with smaller and simpler systems can offset the extra expense of robust insulation.
Another example is air-sealing and ventilation. When you tighten up the house in order to improve efficiency, comfort, and durability, it's important to add mechanical ventilation to maintain good indoor-air quality.
---
"I'm all about energy Star appliances,
but they're not a big-ticket item when it comes to the overall efficiency of a home."
---
Is there a quick way to improve the efficiency of a basic home?
The incorporation of a continuous air barrier is something that doesn't need to add much (or any) cost; it only requires more detailed design and diligent construction.
Unwanted air infiltration can be responsible for 35% of the total heating energy consumed, and it also contributes to discomfort via drafts and building damage due to moisture transport through the walls and roof.
The 2012 International Energy Conservation Code (IECC) requires blower-door tests of the airtightness of homes, which I hope will lead to better-designed and better executed air-barrier systems.
Are there any myths about sustainability that you would like to dispel?
Energy-efficient houses don't need to look or feel like coolers. Nor are they locked into a specific shape. Nor are they hermetically sealed. All of our houses have plenty of windows and natural light, are not simple forms, and incorporate continuous freshair ventilation. I encourage our clients to open the windows when they want. I think there's a misconception that energy-efficient houses are dark and shaped like a wedge of cheese and that you're not allowed to use the appliances or open the windows. We want our houses to be incredibly pleasant places to be.
On the other hand, I think there's a market misconception that you can take an inefficient house, upgrade to Energy Star appliances, and think you've made a major improvement in efficiency. I'm all about Energy Star appliances, but let's not delude ourselves into thinking they're a big-ticket item when it comes to the overall efficiency of a home.
What level of performance will become the new normal?
Building-envelope requirements will continue to get more stringent. Continuous insulation in cold climates will be normal, buildings will get tighter, and I would not be surprised to see triple-paned windows become normal in cold climates.
What motivates you?
Most of the work we do is residential. I find it very rewarding to work with a family that will live in a home we design and that will be able to enjoy—among other things—the level of comfort, indoor-air quality, and energy efficiency our superinsulated houses incorporate.
On a more global level, I think that climate change is the gravest environmental threat we face today. Philosophically, I feel a responsibility to do my part to mitigate the damage.
For the complete interview, visit FineHomebuilding.com/extras.