Episode Seven: Siding and Trim, Tile Backer, and Job Quotes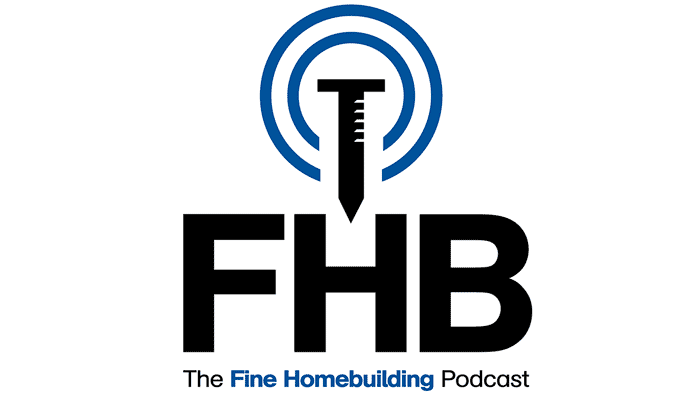 In this episode, host and managing editor Justin Fink talks with editor-in-chief Rob Yagid and design editor Brian Pontolilo about siding and trim, tile backer, and job quotes. Resources and extras that are related to the topics covered during the show are below. The show is driven by our listeners, so please subscribe and rate us on iTunes or Google Play, and if you have any questions you would like us to dig into for a future show, shoot an email our way: [email protected]. Also, be sure to follow Justin Fink, Rob Yagid, and Fine Homebuilding on Instagram, and like the magazine on Facebook.
The Fine Homebuilding Podcast embodies Fine Homebuilding magazine's commitment to the preservation of craftsmanship and the advancement of home performance in residential construction. The show is an informal but vigorous conversation about the techniques and principles that allow listeners to master their design and building challenges.
AMBASSADORS PROGRAM
The four builders chosen for this position are talented craftsmen who embody the FHB ethos and core values. They don't just do beautiful work—they take pride in their craft, hold quality and durability above all else, and tirelessly up their game with new tools, materials, and techniques. In short, they are out in the field every day practicing what we can only preach.
EXTERIOR SIDING AND TRIM
"Today's Best Exterior Trim" by Gary M. Katz from FHB #253.
TRIM FAILURES: WindsorONE reporting page.
READER LETTER: Trim torture test I just read your article "Choosing Exterior Trim" by Gary Katz (FHB #253). I don't know what the boys in the labs do to test their products, but here's what I did to test out MiraTEC trim. I brought a sample from the local lumberyard to a job site in February 2006 and put it in a bucket of water outside with a brick on top. Six weeks later I removed it from the water, expecting to have a handful of mud or sawdust as with some other popular trim pieces. Although it had swelled to a thickness of 1 in., it was still solid. I then threw it on the dirt at the back of the job site and left it for over four months. Finally, I brought the piece (which had shrunk to its original 3/4-in. thickness) home, bored a hole in it, and tied it to the handrail of my deck with a coat hanger. Over nine years later, it's as strong as it was when I first got it. I purchased some of this trim for a cabin in Tennessee just outside the Smoky Mountains, with the expectation that it will be around and in good shape long after I'm gone.—Michael Gadbois
TILE BACKER
VIDEO SERIES: Tom Meehan shows how to install a shower.
Schluter Systems workshops for professionals and upcoming North American events.
ROOF QUOTES
Sort of an aside from the podcast discussion, but Fernando Pages Ruiz wrote a blog entry for us on using drones to quote jobs like roofing in a fast and safe manner.