Tools & Materials
Breakthrough Battery
A look at the performance of three cordless tools on the new Flexvolt battery platform.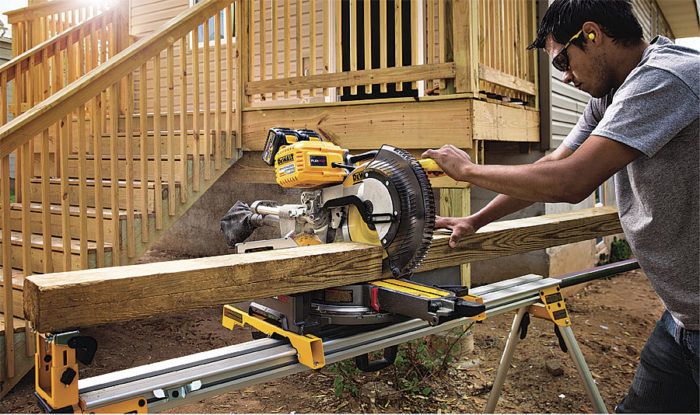 DeWalt recently released an entirely new battery platform called Flexvolt. By using 15 rechargeable cells, wired both in parallel and in series, the company is able to boost battery voltage from its customary 20v Max (18v nominal) to 60v Max (54v nominal). The higher voltage makes the new packs well suited to high-draw tools such as miter saws and tablesaws, as well as outdoor power equipment. Interestingly, the packs are also compatible with most tools in the company's original 20v-Max system. DeWalt claims that the new dual-voltage packs provide up to four times the run-time when used in its 20v tools.
I've tried the sliding miter saw, the tablesaw, and the circular saw. I can't yet comment on their durability, but I can say with conviction that they cut as well as their corded brethren. I especially like the miter saw because you can also plug it in when power is available. As a result, now you only need one miter saw instead of a cordless and a corded model. I've been a longtime skeptic of cordless miter saws, as miter saws generally aren't moved around the job site once they're set up, but I often hear that power is in such short supply on modern job sites that being power independent is often a requirement, especially in new housing developments.