IBS 2017: Dodge Ram Laramie
Comfy seats ... mmmm.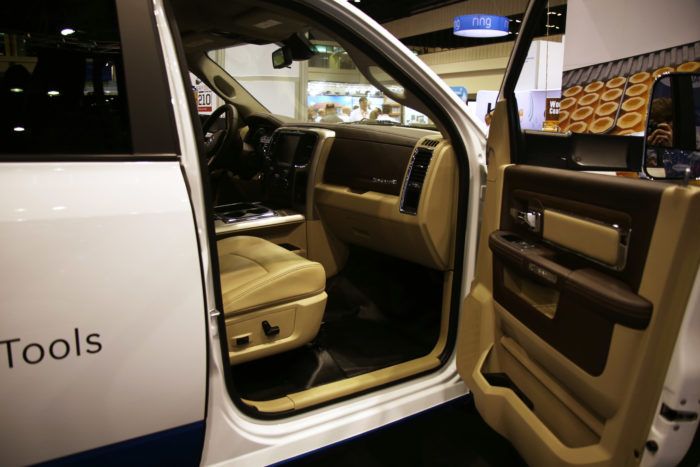 Given my current pickup is a 2002 model, I should know better than to torture myself by looking inside modern tricked-out pickups. The interior in this Dodge Ram Laramie looked pretty welcoming after hours spent walking the show floor. I'm sure it would be just as welcoming after a day on the job site. And yes, the outside is just as nice.