Tools & Materials
Black is the New Teal
Makita's brushless drill and brushless impact driver are small and comfortable.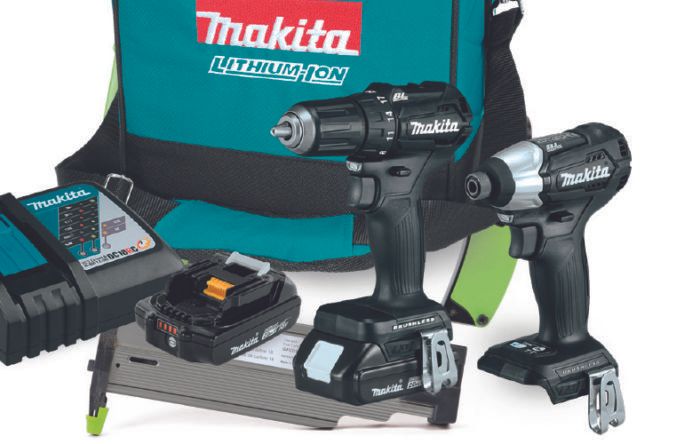 Two of the most promising new tools to come across my desk in recent years are Makita's new cordless drill and impact driver. Loosely based on smaller 12v drill and driver platforms, the new brushless tools use Makita's popular slide-on 18v battery packs. With a 2.0-Ah battery, the tools weigh 2.8 lb. (drill) and 2.6 lb. (impact driver). Besides looking great, these tools are extremely small (Makita calls them subcompact) and comfortable, and they seem ideal for most normal-duty carpentry tasks. A kit with the drill, impact driver, and two 2.0-Ah batteries sells for $230.
Makita XFD11ZB 1⁄2-in. brushless drill
Speed: 0 to 500 rpm; 0 to 1700 rpm
Max torque: 350 in. lb.
Makita XDT15ZB brushless impact driver
Max torque: 1240 in. lb.
Impacts per minute: 0 to 1600; 0 to 3900