Shed Dormer Details: Change Your Framing to Gain Some Window Height
The trick is to adapt your rafter cuts so the header can be raised up.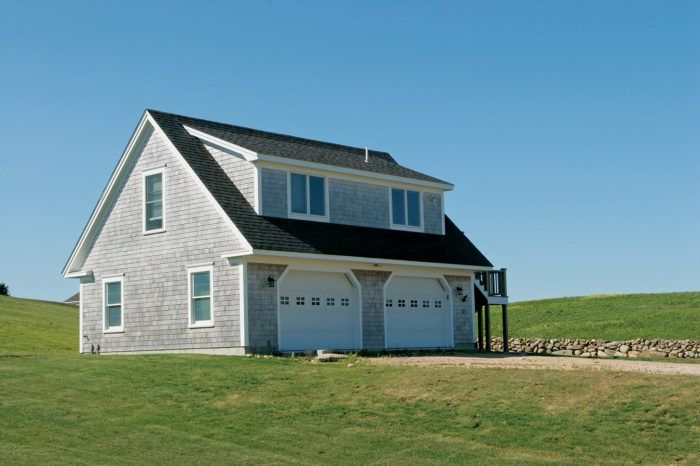 I love it when builders think outside the box to solve problems. In the case of this shed dormer (detailed in FHB issue #200, and available here as a pdf: Frame a Classic Shed Dormer), John Spier has adapted the usual textbook shed dormer framing techniques to solve the problem of windows being forced down to accommodate the header above. By simply understanding the leeway allowed by building codes, John was able to adapt his rafter cuts so the header could be raised up to allow for better proportioned windows on the front wall. For other articles by John Spier (they're all good!) click here.