HVAC System for a High-Performance Home
Watch builder Josh Salinger discuss HVAC strategies that contribute to this zero-energy, high-performance ADU.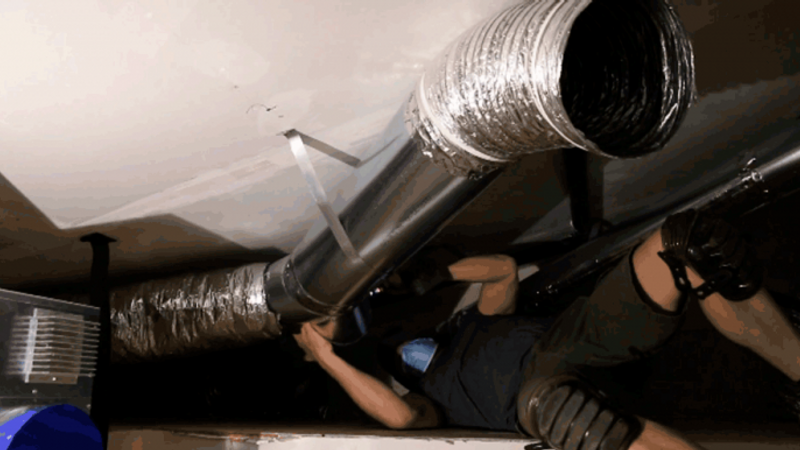 Josh Salinger of Birdsmouth Construction is back at his North Portland accessory dwelling unit (ADU) project, this time to discuss HVAC strategies in pursuit of zero-energy goals for the home.
Because an ADU in Portland can be no larger than 800 sq. ft., the team needed to be smart with finding space to install the mechanicals. The home's vaulted ceiling allowed them to create a convenient enclosed utility space above a closet.
All-in-one HVAC system
For a nearly complete HVAC solution, the team is installing the Minotair PENTACARE-V12, which was an attractive choice for the tiny home because of it's compact size and because it combines multiple functions into one package. The PENTACARE-V12 is a heat-recovery ventilator as well as a heat pump, providing heating and cooling all within one unit. In terms of ventilation for the airtight building, fresh air is filtered from outside while it pushes the warm stale air out without blending the streams. By the time the fresh air comes in, it's been tempered.
The only additional component in the system is a Stelpro electric-resistance duct heater, which is just used to pick up the slack on the few very cold days per year that the compact Minotaur system would be at maximum capacity. Josh pointed out that other types of HVAC systems, such as ductless minisplits, wouldn't require that a booster heater be added. But all of the alternatives to this Monotair/Stelpro combo would either be more expensive, take up more space, or require a separate ventilation system to deal with air quality, so he has calculated that this solution is the best fit for the project.