Podcast Episode 81 — Wrapping Up the 2017 Remodeling Show and DeckExpo
Radiant tile flooring and local trends in the Nashville area.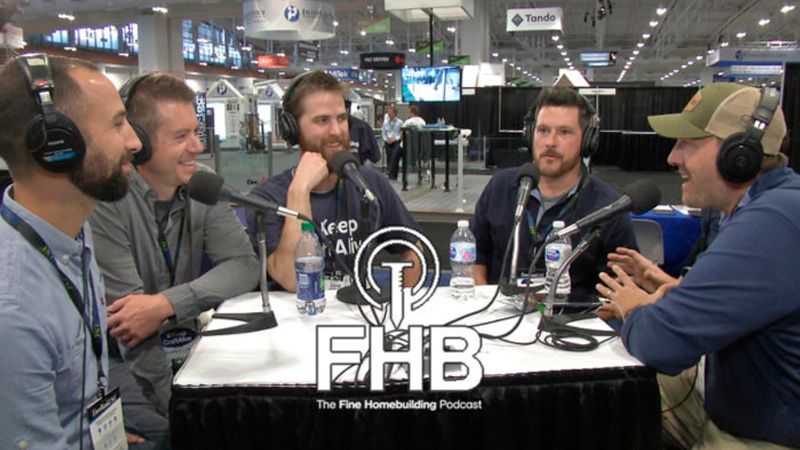 In this special episode, the fifth recorded live at the 2017 Remodeling Show and Deck Expo, Fine Homebuilding editor Justin Fink and editorial director Rob Yagid talk with three home construction experts.
But first, the guys talked with Rich Citro from Schluter systems. He has some interesting things to explain about heating tile systems. Check out the photo gallery below of his Ditra Heating System. Here's Justin and Rob recording the podcast with Rich: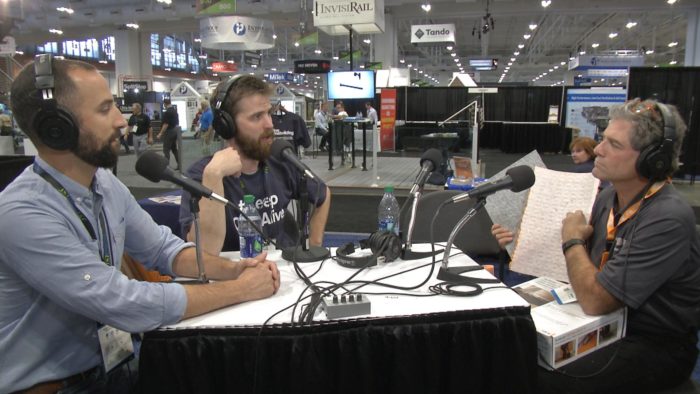 Next up, Justin grabbed three great home building experts to finish up our time at the show. Two are returning guests: Andy Moore and John Hourihan. In addition, we got Jason Black with Artisan Signature Homes, Louisville, Ky. These three snuck away from the show for a tour of homes in the Nashville area. They looked at a 20,000-sq.-ft. home, among others, and they found out that there is a huge amount of construction in the Nashville area. The big trend is white-painted brick.
Here's a link to the Modern Craftsman Podcast, with Nick Schiffer, Tyler Grace and Johnny Hourihan.
The show is driven by our listeners, so please subscribe and rate us on iTunes or Google Play, and if you have any questions you would like us to dig into for a future show, shoot an email our way: [email protected]. Also, be sure to follow Justin Fink, Rob Yagid, and Fine Homebuilding on Instagram — and "like" the magazine on Facebook. Note that you can watch the show above, or on YouTube at the Fine Homebuilding YouTube Channel.
The Fine Homebuilding Podcast embodies Fine Homebuilding magazine's commitment to the preservation of craftsmanship and the advancement of home performance in residential construction. The show is an informal but vigorous conversation about the techniques and principles that allow listeners to master their design and building challenges.
And click the gallery button below for Ditra photos.