Pro-Contractor Website FAQS
If you find yourself answering the same questions over and over again, you may want to add an FAQ page to your website.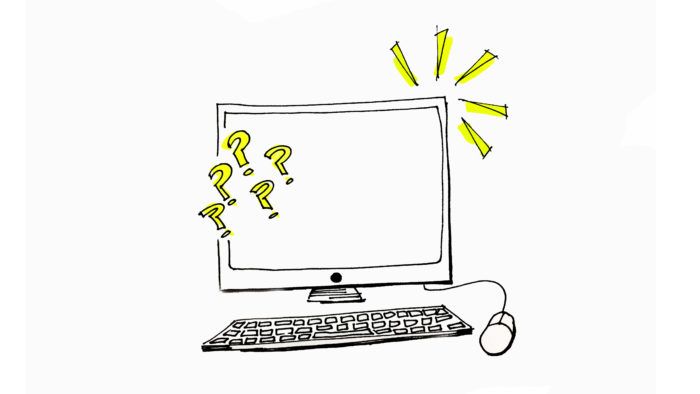 How many times have you been emailed by a potential client with a simple question about your company's services? Once you reply to their email and answer the question, they have another question. And another.
During this back-and-forth email exchange of questions and answers, the potential client may decide you're not even the person they need for the job, wasting time for both of you. The potential client moves on to another contractor to ask him the same questions, and you go back to your inbox to reply to another email with identical questions.
This is not an efficient way to communicate. Potential customers are left feeling frustrated and unsatisfied, and you are left spending too much time juggling inquiries and not enough time getting great leads.
FAQ Page Benefits
Frequently Asked Questions pages benefit everyone. They provide the potential client with answers to their most basic questions, they build the client's trust in the contractor's knowledge, and they give them a head start in getting to know the business.
For you as the contractor, answering questions on your website means fewer repetitious email exchanges, more satisfied customers, and a positive online reputation.
A FAQ page allows you to define your company's services in an interactive, friendly manner, letting clients know right away if you're the one for their job.
Creating a Frequently Asked Questions Page
Take time to look at your business from the perspective of a potential client and form a list of questions to answer and share on your website.
What do your potential customers need to know at the most basic level about your business? What would you want to know before hiring a stranger? Do you have a specialty contracting company that provides the perfect solution to their problem?
To help you develop your list, here are ten questions most homeowners want to know:
How much experience do you have with this type of work?
What are some examples (pictures) of your work?
Are you licensed and insured?
How do I contact you?
How does billing work? (Invoiced monthly? …etc.)
How do you handle design changes/change orders?
Do you charge by the hour, lump sum, or base plus time and materials?
Will you be working on other projects at the same time as my job?
What is your refund policy?
Do you offer a warranty on your work?
Be sure to approach your FAQ page from your client's point of view, but as a general rule, these questions should be answered in any business niche. Create content answering each of these questions and post it on your website. Excite potential clients with your easy-to-understand business model and honest depictions of previous work.
Get specific. After you've answered these 10 FAQs, add some questions and answers about your company's specialties. Delve into what you're passionate about as a contractor; answer some how-to questions, or share a simple DIY tutorial.
When your potential clients find you online, instead of being inconvenienced by their curiosity, they'll find that their questions are already answered! As a contractor who precedes your clients' questions with answers, you stand out from the others who require multiple conversations to cover the same information.
Your best potential client may have never had their simple questions answered; be the first one to answer those questions concisely on an easily-accessible FAQ page.
*****
Thank you for joining me today. If you have any further questions or comments, please join the conversation in the comments below.
*****
Follow me on Instagram for behind-the-scenes stuff. And if you're wanting to go deeper with marketing your business, you may get a free copy of my new book Contractor Marketing Simplified.