Managing Construction Schedules
Use this three step process to establish a system for managing your construction schedules, to train employees, and to delegate the decision-making duties to drive the day-to-day production activities of your construction company.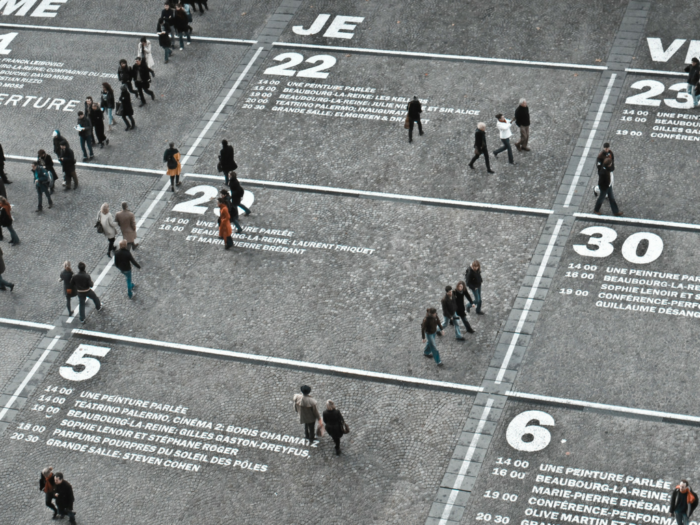 The profitability of a construction business is directly proportional to its effectiveness at projecting, maintaining, and managing its construction schedules.
The better you are at managing a schedule, the more profitable your construction business will be.
The more you struggle with managing your schedule, the less efficient you will be. Lower efficiency leads to lower productivity.
And lower productivity leads to lower profitability.
THREE STEPS TO MANAGING CONSTRUCTION SCHEDULES
Use the three step process listed below to establish a system for managing your construction schedules, train employees within the company to respond to changes in the schedule, and delegate the decision-making duties to those employees that can most efficiently drive the day-to-day production activities.
STEP #1 – SET A DAY AND TIME FOR THE SCHEDULE MEETING
Establishing the frequency of reviewing, updating, and projecting the schedule is the first step in creating a sustainable and effective scheduling process.
Work happens in a weekly cycle. Leverage this fact by committing to meet with your team on a weekly basis.
Select a day and a time that works best for your company.
For example:
Mondays can prove to be a tough time to plan your schedule. The phone starts ringing with all the emergencies from the previous week, and our customers expect to see boots on the ground first thing Monday morning.

Fridays can be tough because whatever has happened during the week has happened, and there is little time to make adjustments before the crews clock out for the weekend.
In my experience, Wednesday mornings are a good time to gather the management team together to meet and discuss the schedule.*
Wednesdays work great because you will be able to look back at the previous week's goals and determine if you are on course to meet those goals. If adjustments need to be made, then you still have Thursday and Friday to "adjust the rudder."
Setting a day and time for the scheduling meeting accomplishes the following three things for your team:
1. Creates a habitual flow of information on a consistent basis
2. Communicates expectations to your team
3. Enables your employees to prepare ahead of time for the meeting
STEP #2 – SET A TIME LIMIT
The reason most people hate meetings is because they don't accomplish anything and are viewed as a waste of time.
If you set a time limit for your Weekly Schedule Meeting, then you create accountability. Everyone will be motivated by achieving the goal of completing the meeting within the established time frame.
I recommend setting a time limit of 15 to 30 minutes for your Weekly Schedule Meeting. This will be difficult at first, but you will get better at it the more you practice.
The best way to hit the time limit is to focus on scheduling items only – assigning resources to projects.
Items involving customer or company issues should be tabled until after the conclusion of the Weekly Schedule Meeting and only involve those team members that are required to solve those issues.
Setting a time limit for the Weekly Schedule Meeting accomplishes three things for your team:
1. Creates focus for the scheduling issues
2. Maximizes the efficiency of decision making amongst the team
3. Trains other employees how to prepare for and execute the meeting
STEP #3 – REVIEW THE SCHEDULE WEEKLY
Once you have determined the day and time for the meeting (1) and set a time limit for the meeting (2), you are ready to conduct the Weekly Schedule Meeting (3).
* Let's assume that your Weekly Schedule Meetings are on Wednesdays.
Here's an example of the Weekly Schedule Meeting agenda:
1. Look back to the beginning of the current week and assess if there are changes that need to be incorporated/communicated into the current week.
2. Adjust goals for the remainder of the current week.
3. Set the schedule for the next week (M – F) by assigning resources (people, materials, subs, production goals, etc.) assuming that the goals for the current week are met.
4. Look ahead to the following weeks and project out what is known and/or possible.
5. Repeat this agenda each week on the establish day.
---
Construction business owners work extremely hard to sell the work their companies perform.
Sales lead to proposals.
Proposals lead to work.
Work needs to be scheduled.
Schedules change.
All these business activities produce information that must be communicated to your team. The best way to communicate the project information to your team is through a Weekly Schedule Meeting.
Your people want to perform at their best, but they are starving for information.
Feed them the information they need every week with a consistent and effective scheduling meeting.
…
Thanks for taking the time to read this article.  I really appreciate and value your time.   Please leave a comment below and let me know if you agree, disagree, or have any questions about this topic.
---
Follow me on Instagram @shawnvandyke, LinkedIn, Facebook, or shawnvandyke.com to learn more about how to streamline your construction business.