Design
5 Iconic Midcentury-Modern Homes
From architecture to furniture to appliances, midcentury modernism is having an extended "moment" in the spotlight.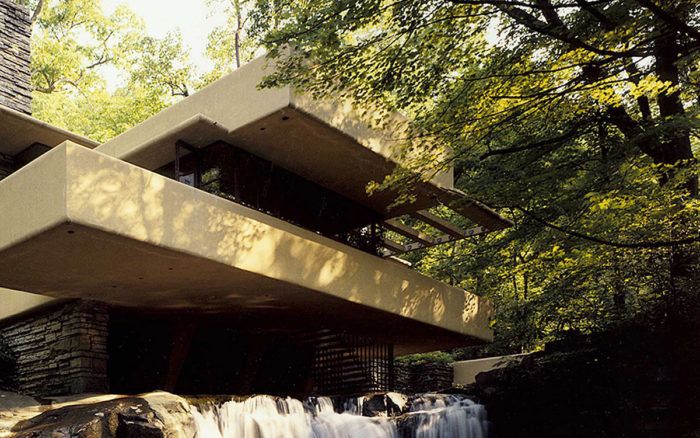 To get a feel for the midcentury-modern style, take a look at the following homes, each of which incorporates hallmark design elements that include exposed structures, natural materials, low-slung roofs, modest scale, clean lines, open floor plans, extensive glass, and omission of fussy ornamentation. Updates and renovations aside, the buildings continue to evoke the modernist movement's spirit, with its emphasis on efficiency, modesty, and simplicity—arguably the fundamentals of all great design.
To learn more about the midcentury-modern style, its founders, and contemporary proponents, plan on attending Modernism Week in Palm Springs, Calif., on February 14-24, 2019. The annual event includes the Modernism Show & Sale, signature home tours, films, lectures, and more. And read more about Updating Midcentury Modern in FHB #277.
To see these five iconic homes, click the Launch Gallery button below.
Gropius House: A Historic New England property, Walter Gropius's Gropius House (1938) in Lincoln, Mass., is a National Landmark and a shining example of the midcentury-modern style's emphasis on efficiency and simplicity. Primary materials include wood, brick, and fieldstone—a conscious nod to its New England setting. Glass block, acoustical plaster, and chrome banisters are both innovative and in keeping with the building's practical character. Photo by Eric Roth.
Glass House: Set amidst 49 pastoral acres in New Canaan, Conn., Philip Johnson's Glass House (1949) is a National Trust Historic Site famed for its minimalist use of industrial materials, particularly steel, glass, and concrete. Note the characteristic low-slung roof and sleek lines of the structure. The large expanses of glass are repeated in the landscape's swaths of green, which work to visually tie the house to its site. Photo by Michael Biondo.
Frey House II: This famed 800-square-foot Palm Springs house by Albert Frey, Frey House II (1964), pushes the inside-outside connection to the extreme. Once the architect's long-time residence, it balances on a canyon hillside, where he spent years designing a glass facade to fit around a massive desert boulder. The juxtaposition of industrial materials and natural landscape is intentionally sharp. Photo by Dan Chavkin.
Fallingwater in Summer: Located in Mill Run, Penn., Frank Lloyd Wright's Falling Water (1935) is considered to be one of the greatest architectural triumphs of the 20th century. Built over a waterfall, the cantilevered house is gripping for the way in which it integrates with the surrounding forested lot. The interior-exterior connection was a major design-driver of midcentury-modern architecture. Photo courtesy of the Western Pennsylvania Conservancy.
DeSilver House: The 2048-sq.-ft. Harison DeSilver and John Black Lee DeSilver House (1961) in New Canaan, Conn., is notable for its construction; the 6-in. by 6-in. modular prefab features solid and glass wall panels, and is accessed by a floating wood bridge. A deep overhang shelters all four sides, and the roof is supported on thin piers, which anchor the structure to the site without interrupting sightlines. Photo by Michael Biondo.