Introducing HOUSES by Design
Welcome to the launch of Fine Homebuilding's HOUSES by Design blog, where we intend to explore all things design.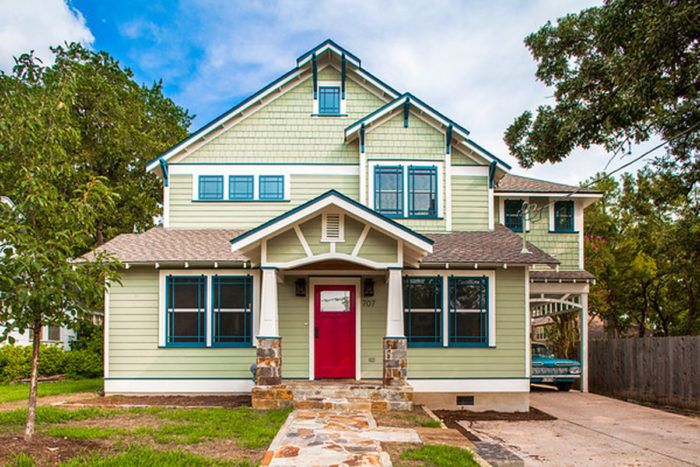 After much to-do, I'm excited to be able to say: Welcome to Fine Homebuilding's inaugural HOUSES by Design blog, where we intend to explore all things design. As the new design editor, I am charged with developing rich content to fill the pages of our annual Kitchens & Baths and HOUSES issues. This means I spend my time hunting for residential projects that are remarkable not only for their aesthetic appeal, but also for the lessons they offer our readers. My aim is to provide thoroughly researched information that inspires. This blog is an extension of that mission.
Part of our intention, too, is to invite you to submit projects for consideration—whether they be fodder for discussion, potential for print, or possible HOUSES Awards winners. If you have something recent or on the boards, email a brief description and a selection of images to: [email protected].
To give you a feel for what to expect from this blog, I've put together a smattering of images related to topics I have covered since joining the team two months ago. I'm off to a running start and thrilled by the possibilities to come. The field of design is an eternal well. Or, as architect Renzo Piano puts it, "One of the great beauties of architecture is that each time, it is like life starting all over again."
---
Midcentury Modern
Photo by Eric Roth
The midcentury-modern style is "having a moment," as they say. In our upcoming August/September issue (FHB #277), we take a look at the hallmark design elements that define the style, and examine three remodels as case studies. This house is located in Lexington's historic Peacock Farm neighborhood, designed by acclaimed architect Walter Pierce.
---
Tiny Houses
Photo by Guillaume Dutilh
In this year's Downsize issue, expect to see a thought-provoking gallery of tiny houses. I'm collaborating with The Tiny Project founder, Alek Lisefski, and a number of his contacts in the movement's community to give readers a sense of how innovative these self-built structures can be.
---
Austin Bungalows
Photo by Tre Dunham
Austin, Texas, is booming. The last decade has seen an unprecedented population increase, which has led to a kind of bungalow revival. Historic districts such as Hyde Park and Tarrytown are undergoing makeovers resulting in neighborhoods lined with contemporary houses that remain sensitive to the original design intent.
---
Tudor Kitchen
Photo by Josh Thornton
Summer Thornton Design updated this 1920s French Tudor kitchen located in Bloomington, Ill., to include an enclosed sunroom. The entire space is characterized by both modern and traditional building materials, handcrafted furnishings, imported oak flooring, and a near-monochromatic color scheme that combines for Old World charm.
---
Outdoor Living
Photo by Mark Woods
Seattle-based SHED Architecture & Design is responsible for this modest, hardworking outdoor area. Simple construction materials and methods and optimal use of square footage result in a wholly customized, highly social space.
---
HOUSES by Design
Photo by Michael J. Lee
This Orleans, Mass., modern LEED house by ZeroEnergy Design is intended for aging in place. The goal was to "create a healthy, environmentally sensible home that reflects the family's legacy of sustainability."—Adam Prince, principal.
---
Check back next week for a post about the Southeast's first modernist LEED Platinum house, designed by architect Robert M. Cain. Ten years after completion, what have we learned?
Photo courtesy of Robert M. Cain