Prefab Homes
Alchemy Architects founder Geoffrey Warner weighs in on modular home design.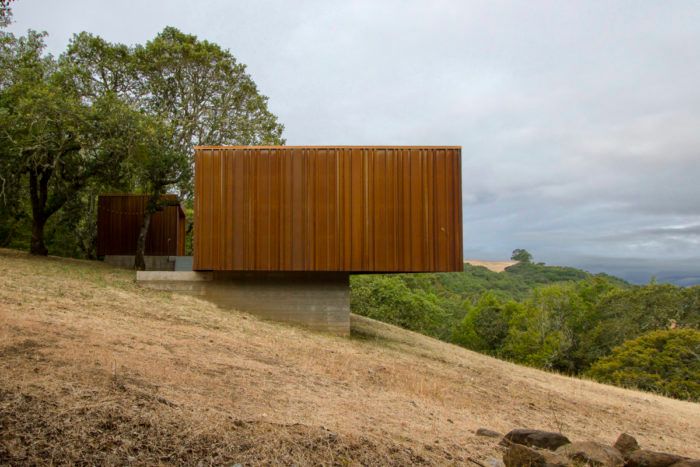 Though prefab residential design/construction is more often applied to large-scale urban housing projects, more and more it is finding expression in suburban and rural settings. The history of prefab modular homebuilding can be traced back to the earliest Massachusetts settlers, who built homes from prefabricated materials shipped from England. Fast forward a few centuries to a time when Sears mail-order Modern Homes were sweeping the nation—it is said that the company sold more than 100,000 pre-built houses between 1908 and 1940. It is not a new idea but the idea is gaining new appreciation in today's complex building climate.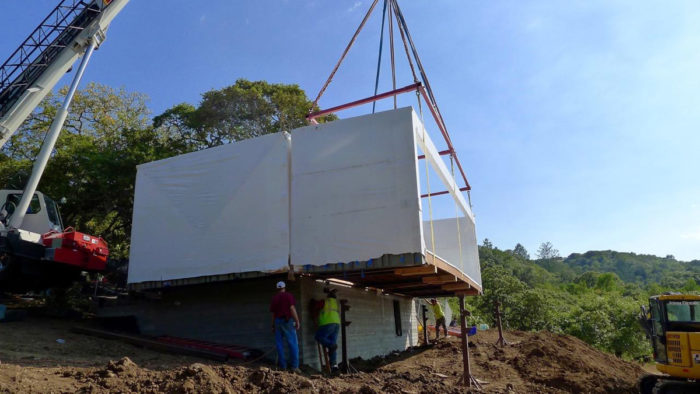 According to prefab proponents, the benefits of building homes in a factory setting include time and cost savings, decreased waste, improved accuracy, tighter building envelopes, and the ability to overcome space constraints. Technology-driven companies such as Katerra, Blokable, Kasita, and RAD Urban use prefabricated panels and building technologies to simplify the construction process. Homes are assembled onsite and shipped to the homebuyer, though certain aspects, such as joinery and finish carpentry, sometimes need to be done once they arrive at their destination.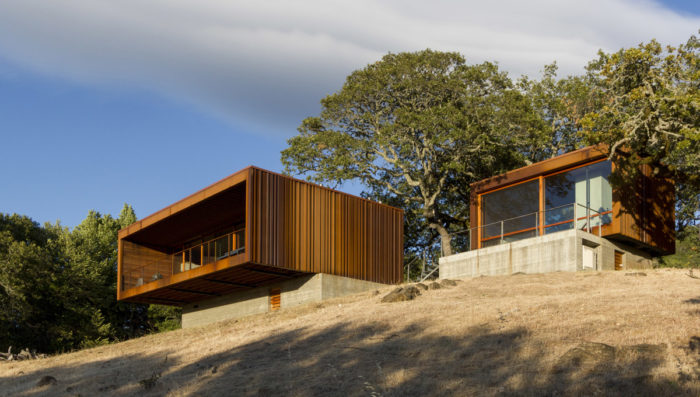 For Geoffrey Warner, founder of Saint Paul, Minn.-based Alchemy Architects, prefab homes lend themselves to engaging and efficient design. He sees modular building as dual-faceted. First, there's the process, which he says the United States is only at the beginning of in terms of possible technologies. Second, he points to the social responsibility. "We want to focus on building better so we can build less," he says, adding that the greenest footprint is the one not built.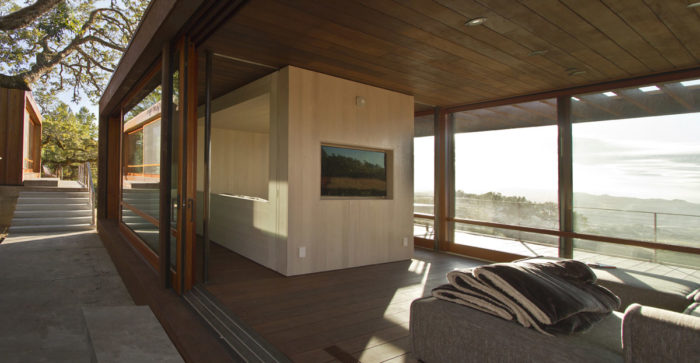 Alchemy provides materials, floor plans, and a series of modular designs to achieve the right house for the intended occupants. The massing of those elements comes out in an "ideagram" used to nail down a strategic configuration of spaces tailored to meet the occupants' individual needs. "We are selling designs, not prefabs," Warner explains. Those designs are typically modern in style, as the limitation of the modular shipping lends itself to "celebration of the box"—a form that maximizes the amount of work that can be done offsite. Roofs, walls, and flooring can be shipped 100 percent complete if designed within that envelope.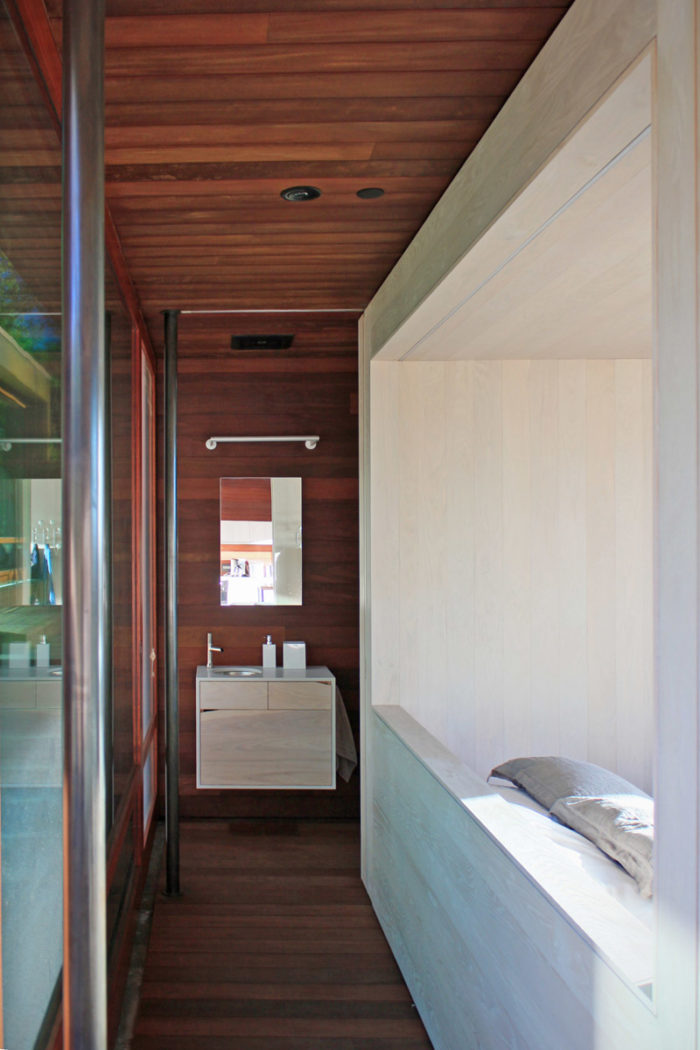 With the tagline "living luxe with less," Alchemy's homes are the result of a "systems-thinking" approach to design. They make use of recycled materials and efficient building strategies to reduce waste and create custom homes that illustrate the power of good design. "There is an ethos around modular buildings," notes Warner. "They can be small, understandable, and achievable. Plus, repetition yields consistency and saves thousands of dollars."
He does, however, acknowledge a significant challenge inherent in the approach. In contrast to site-built projects, which allow for flexibility to make changes along the way, prefab construction requires the designer to determine every aspect of the build ahead of time. Warner makes the point that developing a reliable communication/production system with trustworthy factories is key to delivering efficiencies and savings over time.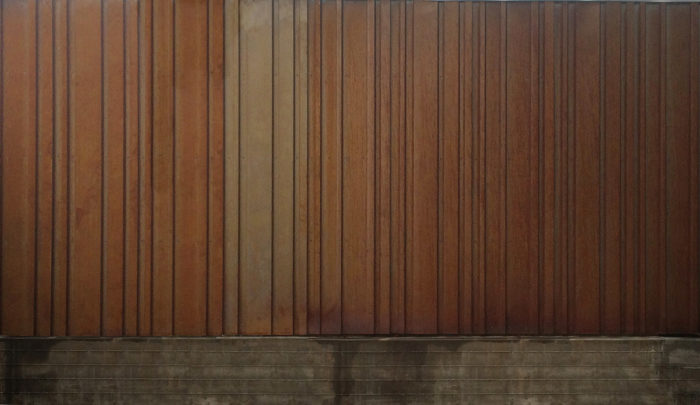 Alchemy recently celebrated the 15-year anniversary of its weeHouse®, which they describe as a modular prefabricated housing system that optimizes elements of the traditional design-build process. Warner explains weeHouse's origins as a response to a weakness he was seeing in prefabs—they weren't in harmony with their surroundings or occupants' lifestyles. All of Alchemy's designs—which now include panelized lightHouses and barnHouses—demonstrate their commitment to delivering alternative  solutions intentionally designed to be responsive to the environments in which they sit and the clients that they house.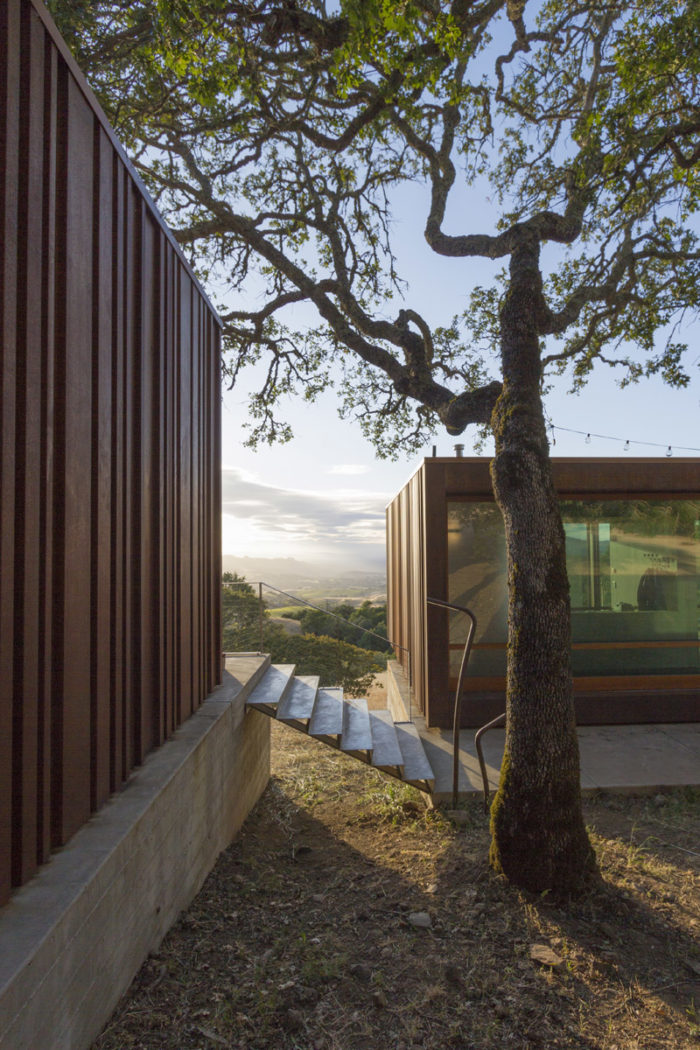 Their Sonoma weeHouse (pictured here)—a 2018 AIA Award winner—is a prime example of a modular home designed to blend with its site. Conceived in Minnesota, it was built in Oregon and delivered to the client in California. It comprises two open-sided prefabricated boxes set on concrete plinths and sited on the edge of a hill lined with oak trees. Both structures were essentially complete at the time of shipping. The primary unit measures 640 sq. ft. and houses a kitchen, living room, bathroom, and sleeping area featuring a whitewashed oak bed-box. (Oak is a prized species in Sonoma county). It also includes a bolt-on porch that cantilevers 10 ft. into the landscape. At 330 sq. ft., the secondary structure serves as a guesthouse. Both units have steel frames, 9-ft. sliding glass walls, Ipe interiors, and custom-oiled oak doors on stock cabinetry; both are sided in corrugated weathering steel. It is at once a durable structure built to handle a rugged environment and a sharp aesthetic complement to the site.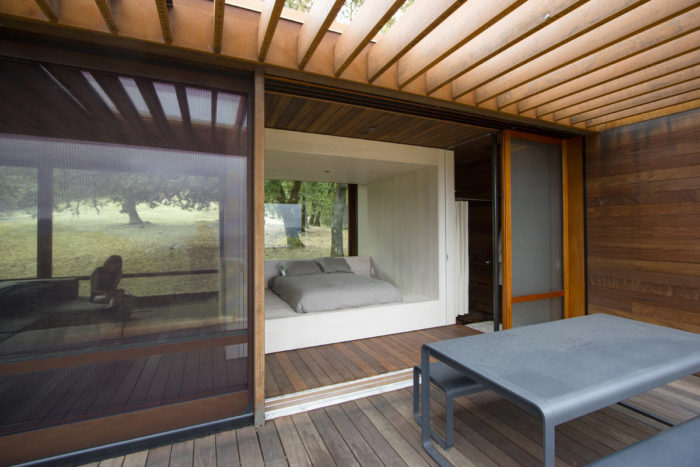 Sonoma weeHouse® images courtesy of Alchemy Architects