Design
Coachhouse by Gardner Architects and Jennifer Gilmer Kitchen & Bath
By capitalizing on an odd lot and mirroring houses in the neighborhood, a stylish abode is born.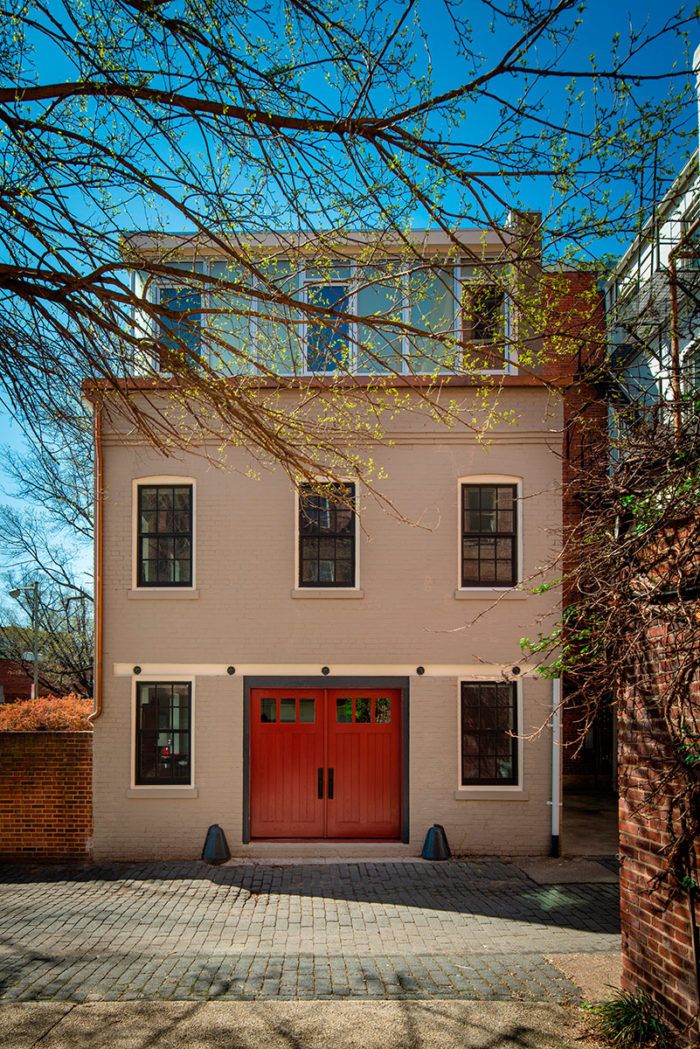 Located in Metro D.C. and constructed between 1907 and 1911, "Coachhouse" was originally a garage that served the adjacent mansion. The idea was to turn the place into a private residence that would be part coach house, part gallery for the client's art collection, and part sleeping porch—a tall order given the 25-ft. by 22-ft. structure's diminutive size. Another floor was needed.
Facing an alley and close to a major avenue, the two-story brick building's unique position and orientation created some interesting challenges. Tucked among neighboring townhouses ranging in height between three and five stories, one goal was to give it presence, which was achieved, in part, by mirroring the neighbor's configuration of solid mass and sleeping porch. With a redesigned courtyard and drive between the building and the street, the house feels entirely removed from the major avenue on which it sits.
Because there is no backyard or any windows on the rear facade, the building was dependent on the alley and the avenue for light and views. Getting light to penetrate the interiors required creativity. The solution was a skylit stair zone, which brings light in along the windowless west wall.
Raw and exposed structure provides an effective foil for an eclectic mix of modern furnishings and a Chinese-influenced color palette.
Check out "Out of Sight" in this year's Kitchens & Baths for another remodel by Gardner Architects and Jennifer Gilmer Kitchen & Bath.
Photos by John Cole Photography, johncolephoto.com, courtesy of Gardner Architects