Design
Tiny-House Basics
This compact guest house packs in a ton of beautiful and useful details, including 2 sleeping lofts, a cozy deck, and an eclectic assortment of new and reclaimed materials.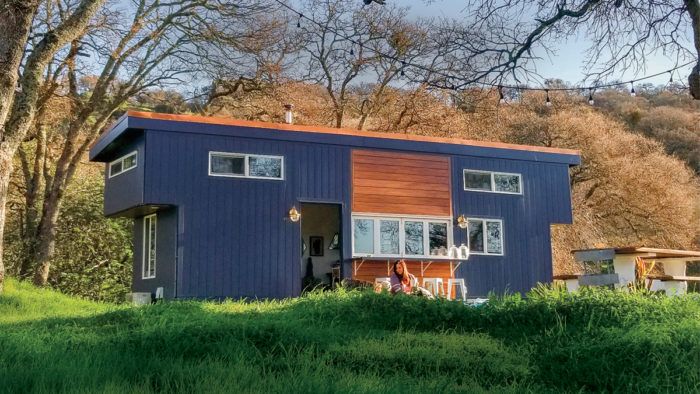 This 375-sq.-ft. modern "entertaining abode" sits on a custom-built trailer and includes a 100-sq.-ft. deck at the entrance. The exterior siding is an extruded aluminum system from Knotwood, which uses a sublimation process to create woodlike aluminum that is safer, stronger, and easier to use than wood. It is also half the weight of wood-panel siding; that's important for a movable house.
Other construction details include 2×4 walls with rigid-foam insulation, 2-ft. cantilevers that increase the interior square footage of the sleeping lofts, double-pane low-e vinyl windows, a fiberglass front door, and a low-slope metal roof. The heating and cooling systems include a 12,000-Btu minisplit heat pump and a woodburning stove. Hot water comes from a tankless propane water heater, and the bathroom includes a 39-in. corner shower with custom epoxy floor, a composting toilet, a sink, and a ventless washer/dryer.
Inside, the focus is on high-quality finishes that include 100-year-old skip-planed tobacco-barn oak flooring, PureBond red-oak wall paneling, and stair treads made of Brazilian ipé and white oak. The kitchen features countertops made from a composite material that resembles concrete and soapstone.
The master-loft design was inspired by the look and feel of tatami mats, which are used for flooring in traditional Japanesestyle rooms. The floor was built up and around the bed to create storage cubbies for clothes. The second loft is accessed by a sliding barn door with mounted ladder rungs; fusing these two elements was a way to save space.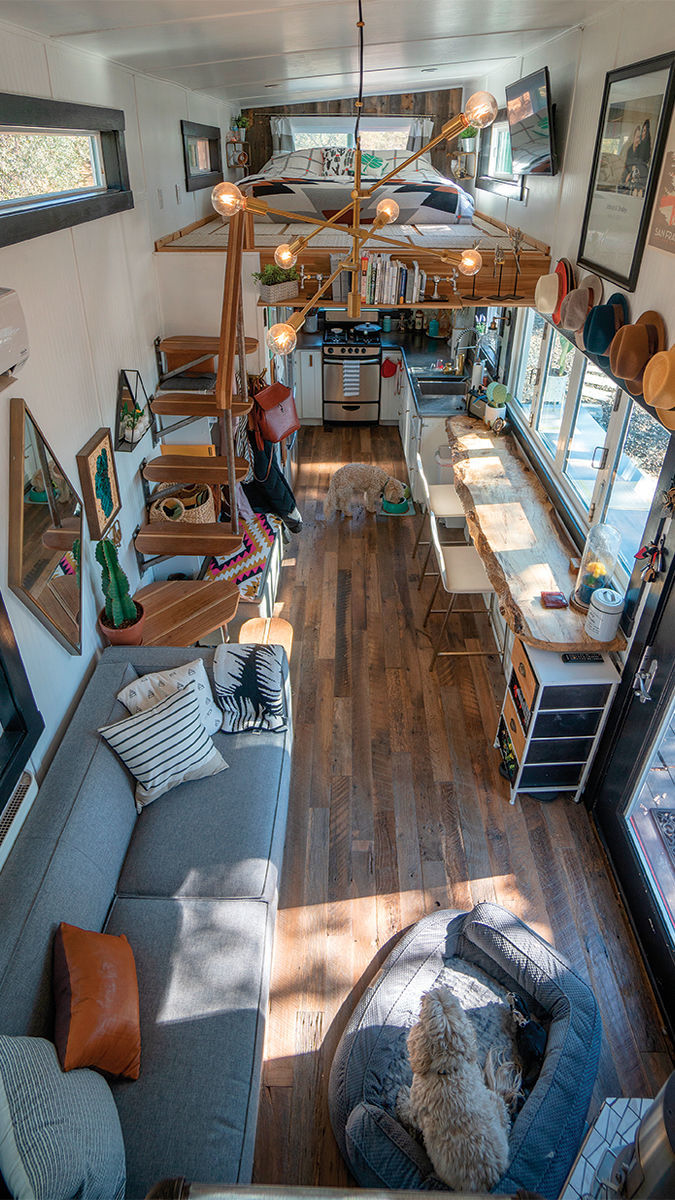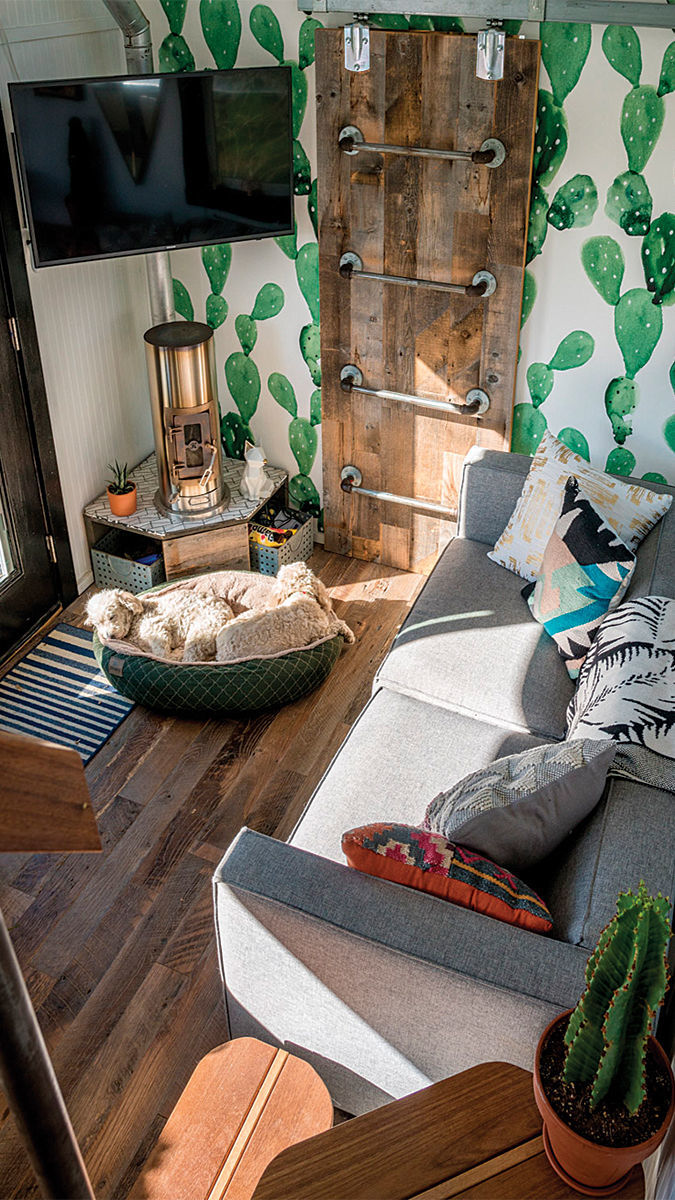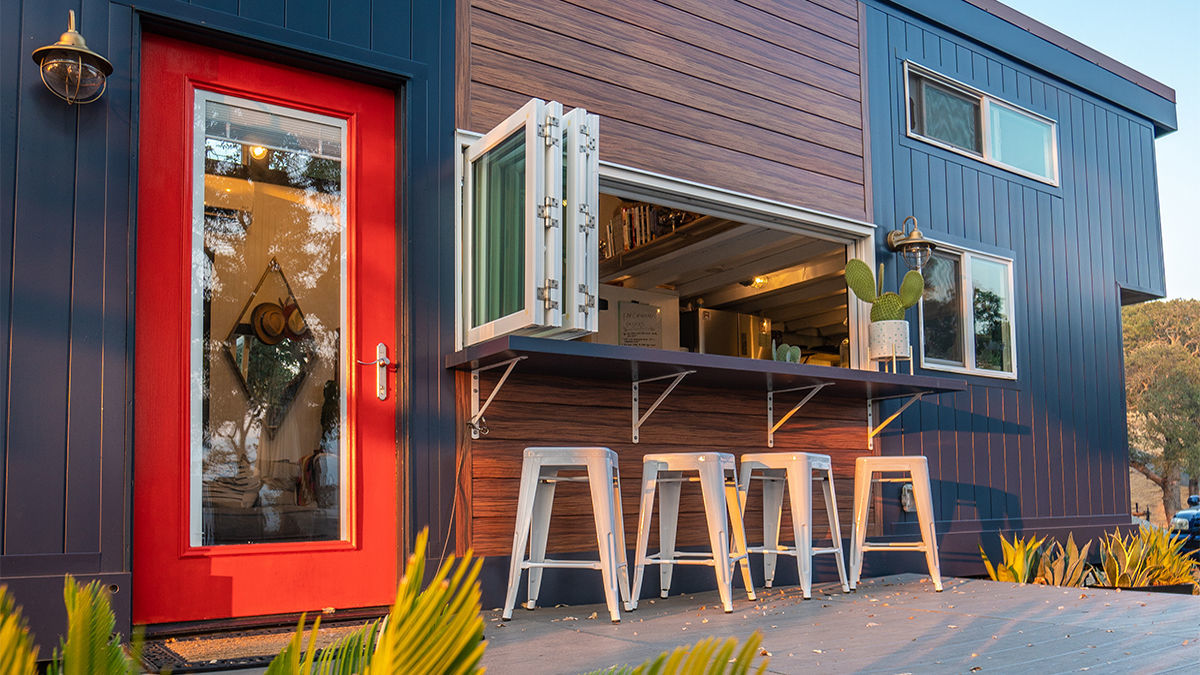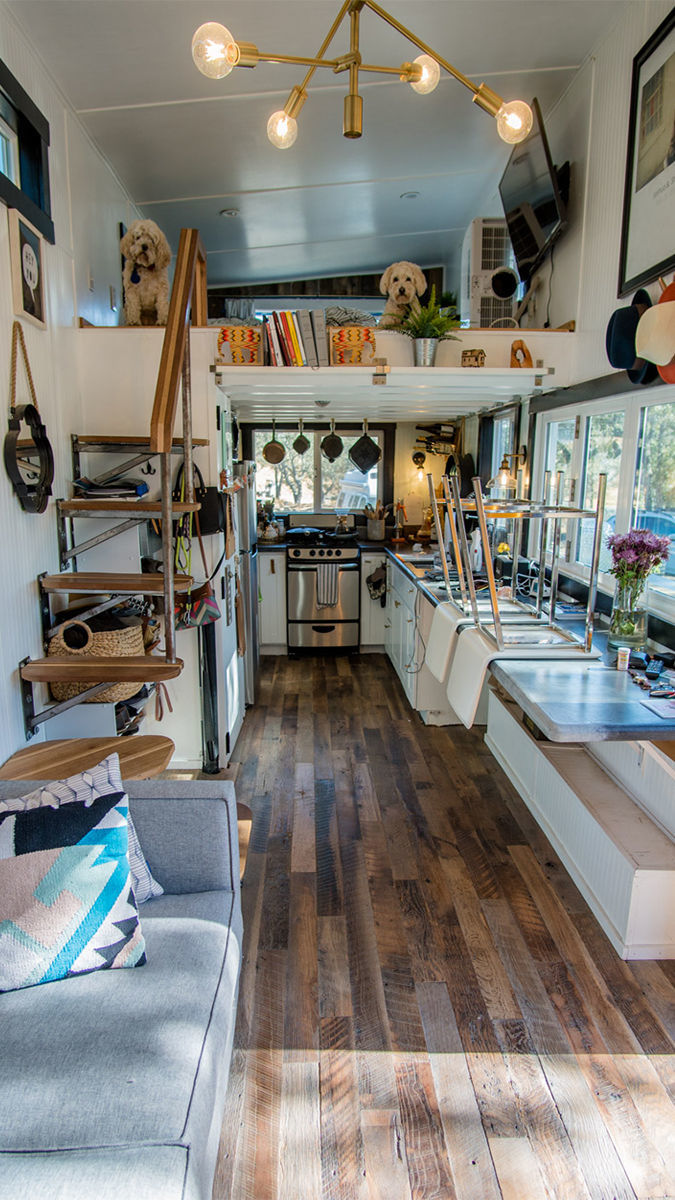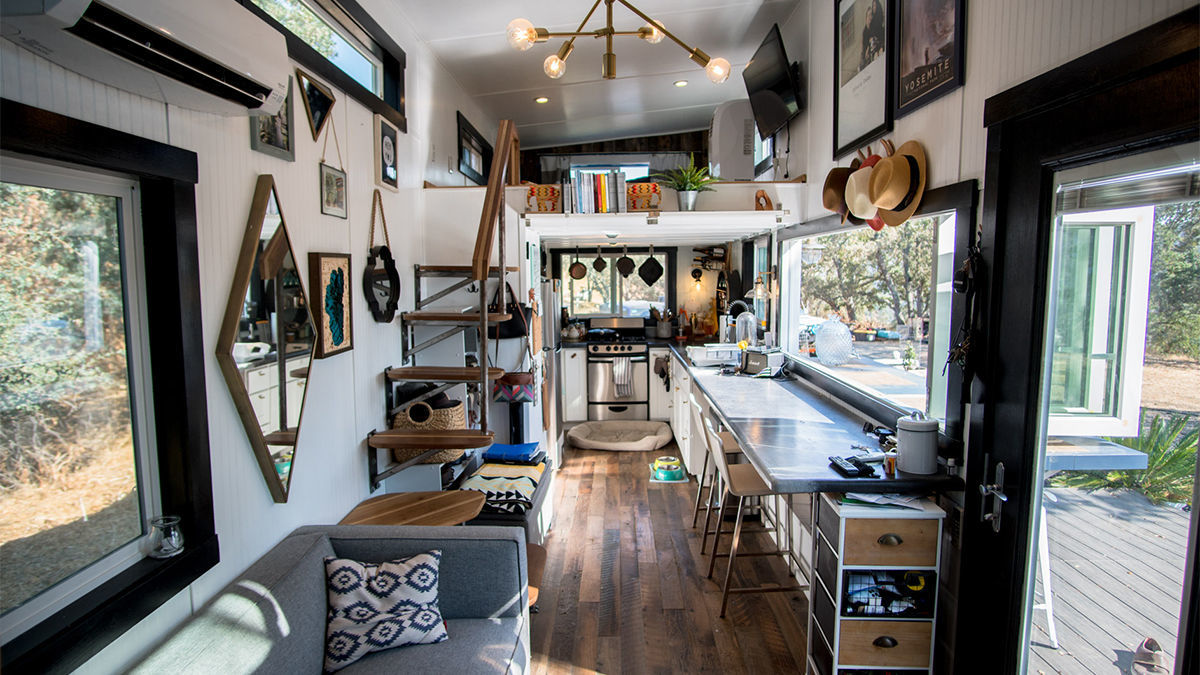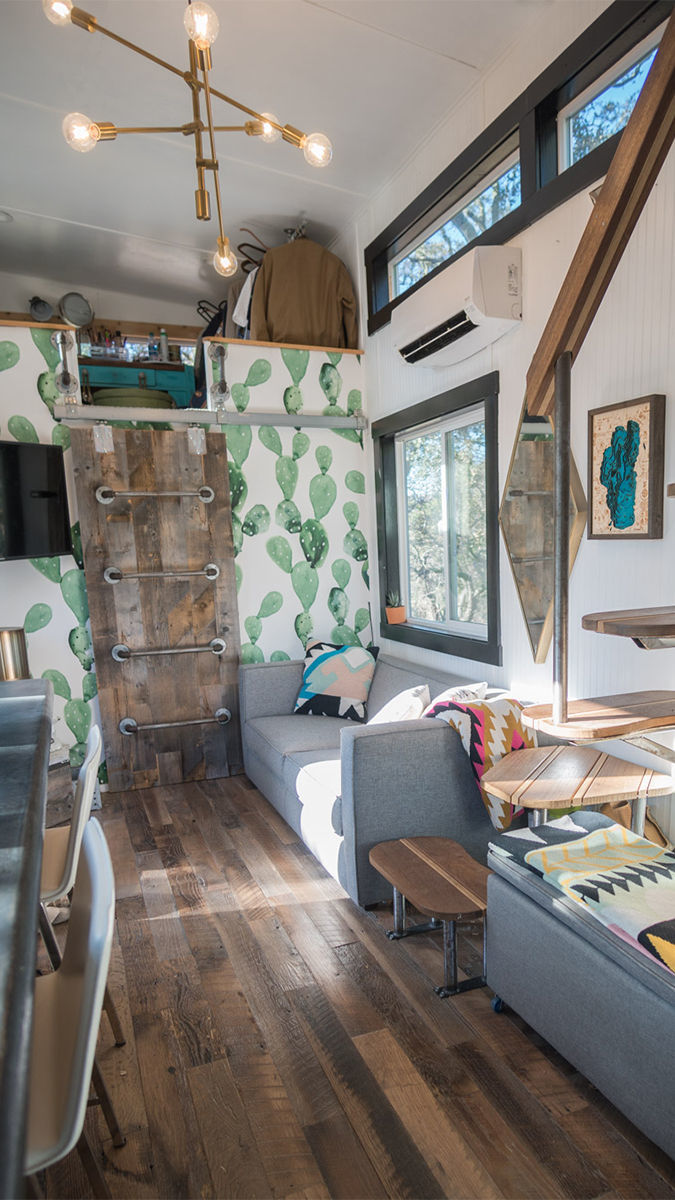 Originally featured in the 2019 Downsize special issue of Fine Homebuilding Magazine
See four more homes from this Tiny House collection:
 A Tiny House Inspires a New Occupation

First-time builder Ethan Waldman takes what he's learned from building his small, efficient home and strives to teach others about the benefits of living small.

The Tiny Project 

Tiny house designer Alek Lisefski used smart construction methods, including advanced framing and a rain-screen exterior cladding, to build a home that will be as durable as it is energy efficient.

New Frontier Tiny Homes 

For tiny-house designer David Latimer, one of the biggest challenges was fitting all of the luxury details into such a compact home–but it all worked out in the end.

Tiny House, Giant Journey 

Jenna Spesard built this rustic little home to cut her expenses and leave more time and money for traveling the world.