Baluster Tape Trick
Flip sticky tape for easier paint masking.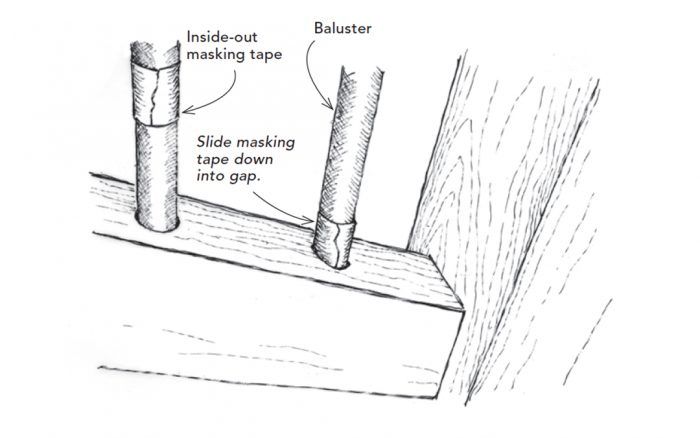 Painting around balusters can be challenging. Here's my solution: Pull off a small section of tape, roughly the circumference of the spindle, and wrap it around the baluster with the adhesive side facing out. Then, slide the tape into the slight gap between the baluster and its hole. This is much easier than wrapping the tape with its adhesive facing in.
—Brian Flynn, Overland Park, Kan.
Edited and Illustrated by Charles Miller
From Fine Homebuilding #282