Keep Craft Alive: Adam Esparza, Tilesetter
"Craftsmanship is when you put your abilities to the test, and at the end of the job you still find room for growth."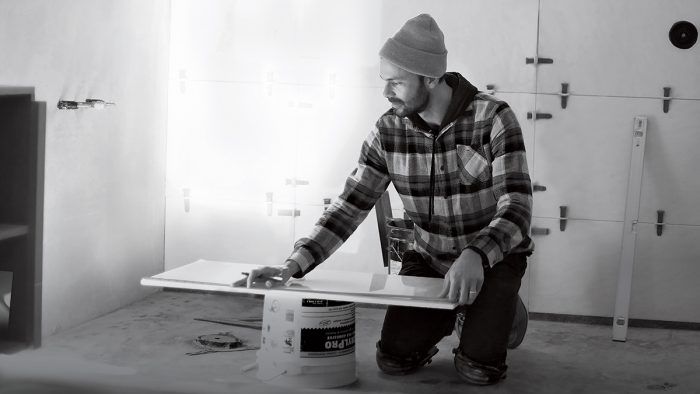 Adam Esparza couldn't shake the tile trade. "Every time I'd jump on an opportunity to enter the corporate world, I'd leave tile, quickly see that it wasn't for me, and return," he says from his home base in Southern California, where he's been running his own business—ALE Tile Company—since 2013. "I just love working with my hands and getting to see the results. It's very therapeutic for me. I can put on a podcast and just do the job at hand."
"Just do the job at hand" is an oversimplification. A second-generation tilesetter, Adam has the drive of his military drill-sergeant grandfather and is both artistic and extremely detail-oriented. He was born for this work.
Adam's technical aptitude has helped his business grow by referrals and his obsessive commitment to perfecting his work has allowed him to carve out a niche executing high-end, demanding projects. He's the kind of tradesman who will stay awake at night thinking about a slight flaw in an installation and spend three hours redoing the work in the morning, knowing no one but him will notice the difference. He simply wants the work done right in his customers' homes. "I look at their house as I would my house, and I want the best for them. It doesn't come down to simple costs."
While working with such a high level of integrity and honesty has made Adam a standout craftsman in his area, it doesn't come easy. The time, the focus, the patience, and the dedication to keep honing his skills is hard work. It's just as he likes it, though. As he says, "I'm looking for projects that I can completely pour myself into."
From Fine Homebuilding #282